ARTIST KATSUSHIKA HOKUSAI
"If heaven had granted me five more years, I could have become a real painter." Katsushika Hokusai.
More at:
www.onedayonepainter.com/painters/h/katsushika-hokusai
Storm below Mount Fuji (Sanka no haku u), from the series Thirty-six Views of Mount Fuji (Fugaku sanjūrokkei) by Katsushika Hokusai. ca. 1830–32 The MET. New York. Open Access, Public Domain.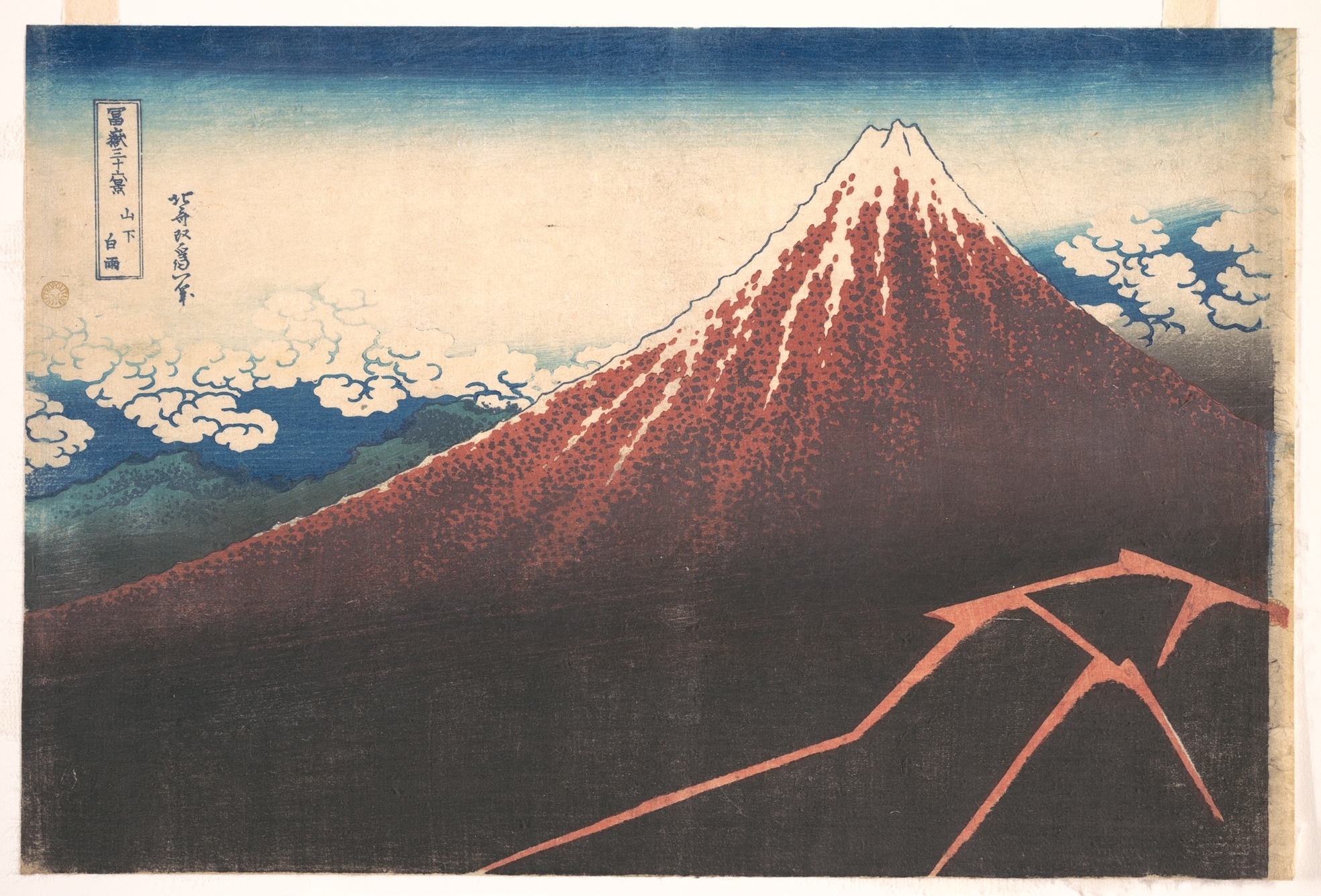 Enjoy this post?

Buy onedayonepainter a coffee