Chapter 2 - Unprecedented
'Creativity can come in many forms.'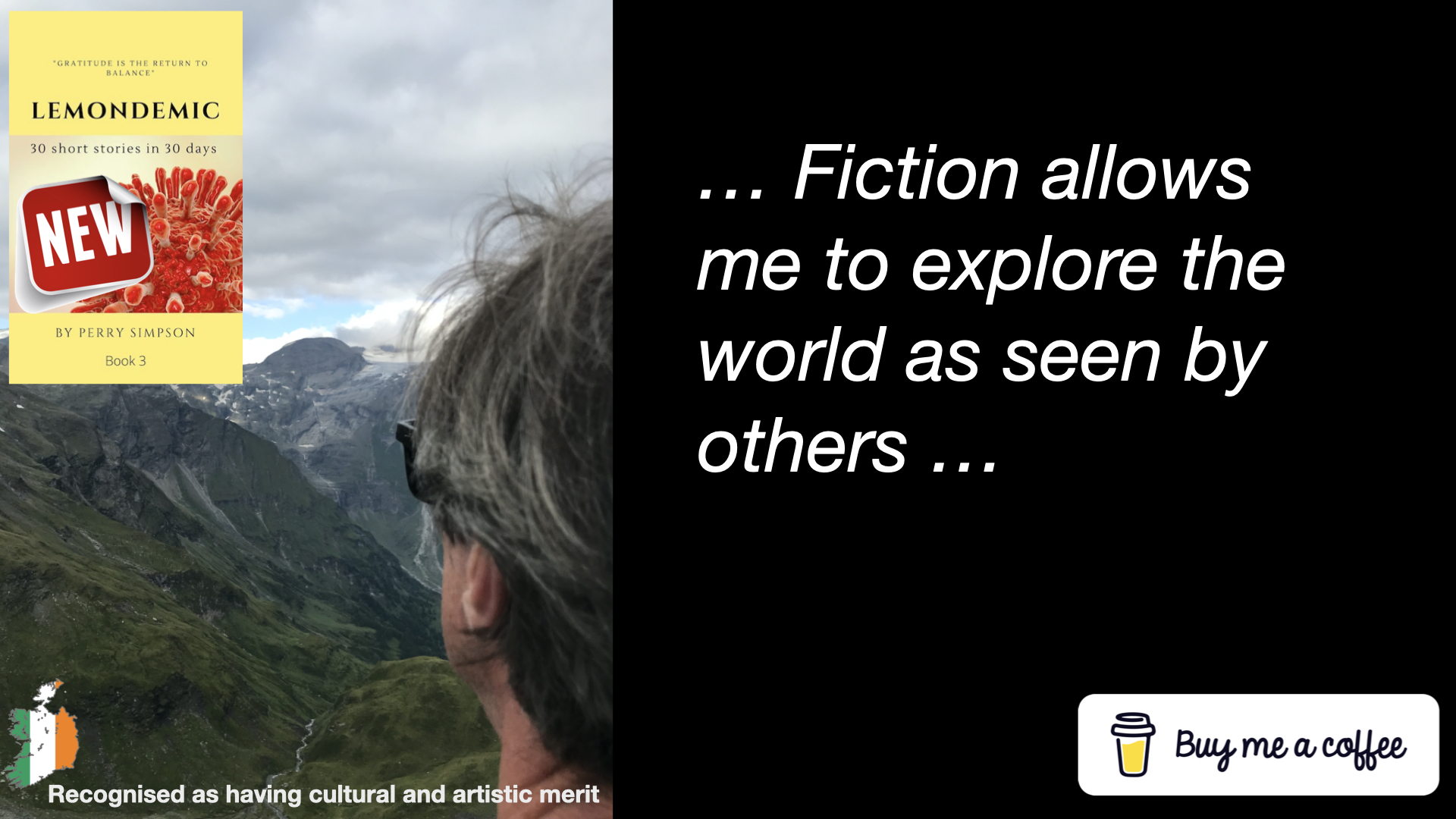 Chapter 2 - Unprecedented
'Dave has given up drinking? You're kidding, right?'
Maggie Fuller dreaded these little get-togethers with Doreen Cartwright and Brenda Giles. She always found herself defending her Dave. Granted, he was a useless waste of space at times, but he was her loveable rogue. She loved him.
It was Doreen Cartwright she had a real problem with. She saw no good in anyone at all; abrupt, rude and never wrong.
'Yes, it's been two months now. Have to be honest, I'm more surprised than you lot, I can tell you.'
'So how did you get him off the booze?'
✺ ✺ ✺
Maggie decided to let them stew a little longer. 'It was easy.'
'Yeah right.' Doreen laughed. 'I can't imagine your Dave giving his drink up that easily.'
Brenda shifted her gaze between Maggie and Doreen. She didn't want to get caught in the crossfire today.
Maggie smiled. She knew it annoyed Doreen. Also, she knew that Doreen did want to know how she did it.
'Well?'
'Well, what did you do that got your Dave off his drink?' Doreen's face reddened.
'Look, Dave has no money, no job and fewer prospects than a man on death row. When he does get a half-decent job, he can't hold on to it very long.'
'Yeah, I remember the story of the warehouse that he burnt down to the ground,' Brenda said, laughing.
'Then there was the parrot saga and the brothel,' Doreen added.
'Oh, and don't forget the meals on wheels disaster.' Brenda frowned.
'Thank you, ladies.' Maggie remained calm. She had become accustomed to their funny ways. 'Dave agreed to go to Alcoholics Anonymous to quit drinking in exchange for me buying him his Manchester United season ticket.'
'What? That's it? You didn't bribe him with your body?'
'In fact, the sex is out of this world,' Maggie countered.
There was an uncomfortable silence. The S E X word was off-topic at the moment. That, the ladies had all agreed, but Maggie couldn't resist throwing that in.
Brenda broke the silence. 'Two months you say?'
'Yes. Dave has a tee shirt to prove it too.' Maggie felt a little smug.
Doreen gazed around the room. 'I do like this new modern look you have in here, Maggie, I have to say. Suppose this is Dave's handy work, is it? Especially now he has all this time on his hands.'
'Thank you. No, my brother is a painter and decorator. He did it on the cheap for me. I wouldn't let Dave near a brush and a tin of paint.' Maggie laughed.
'So what's Dave doing without his football and the pub? Watching the box all day then, is he?'
'Cooking.'
'COOKING?' Doreen and Brenda looked at Maggie in disbelief.
'Lord, you've let him loose in your lovely kitchen? God, heaven forbid.' Doreen pulled in her green woollen cardigan tight.
'No, of course not. Dave's taking cookery classes. He's quite good at it. Come to think of it, he cooks better than me. He's very Gordon Ramsay like.'
'Dave in the kitchen.' Brenda looked on in a state of dismay. 'Gordon Ramsay, you say?'
'I'll put on another pot of tea. Doreen will be here in a minute.'
Brenda and Doreen nodded.
✺ ✺ ✺
Doreen settled herself in the empty armchair, fluffed up the cushions. 'You were saying.'
'Dave has mastered the art of elevating simple food.'
Doreen started to laugh. 'What, beans on toast with a sprig of rosemary on the side?'
'You jest.' Maggie smiled. 'How about bourbon and brown sugar baked beans?'
Doreen coughed. Tea frothed up her nose and onto her glasses.
'Then there were maple bacon beer burgers and beer-battered chicken burgers. My word, his Guinness bread is to die for.' Maggie observed the expressions on their faces. 'Then there is his vegan beer chilli. French onion soup the Dave way with whiskey and Tia Maria.'
Doreen and Brenda looked at one another. Doreen's mouth was gaping wide open. A first for her!
'Then there's his pasta selection penne alla vodka and vodka cream penne with chorizo. You name it Dave has come up with an alcohol-infused creation for all his favourite dishes too.'
Doreen and Brenda looked lost for words.
'I have to admire his creative genius, Maggie.' Doreen was never lost for words. 'It puts a new spin on the meaning of "Eating is cheating" I have to say.' Her smirk exploded into laughter.
'Maggie, that's terrible. I thought you said he was off the booze?' Doreen looked at Brenda then back at Maggie.
'Yes, and two magazines have published a couple of his recipes.' Maggie laughed. 'He's a changed man,' she lied. Maggie realised that it didn't sound that good. It was maybe a case of too much information, she thought.
'Any chance of having a copy of the vodka-infused recipes?' Doreen asked.
Doreen's response had taken Maggie quite by surprise. 'I'll ask.' Maggie was feeling uncomfortable about this whole situation.
'Maggie, who would have thought your Dave would turn out to be a bit of a master chef.' Brenda wouldn't let it go.
Doreen had stopped laughing. 'Unprecedented I'd say.'
'It's not unprecedented. The dropouts love Dave down at Alcoholics Anonymous. He cooks for them. Cocktail inspired cakes. Paloma mango margarita and Moscow mule cupcakes.'
'Like the thought of the Moscow mule.' Doreen smiled.
'You would love it. It's laced with ginger beer and vodka. It has a light and airy texture. Delicious but deadly.'
'At Alcoholics Anonymous?' Doreen looked over at Brenda.
Maggie nodded. 'Mr Harris said it is the happiest group he's ever worked with.'
'Sorry, Maggie.' Doreen paused. 'This sounds like your Dave has found himself. Unprecedented wouldn't you say, ladies?'
They all nodded in agreement.
COPYRIGHT NOTICE

© Perry A. Simpson 2021

Published by The Lemon Zest Project

Written by Perry Simpson, Knockmonlea, Youghal, Co. Cork, Ireland (Tel: 086 109 2836), [email protected]
Enjoy this post?

Buy 365in2021 a coffee