Hello everyone,
Long time no write here, I hope you had a great start of the year!
There are a lot of updates from my side about 5 Vegan website, I will be breaking them down some on this post and others in future posts.
As mentioned in a previous post I would be adding more facts in the 5 Vegan Facts page and that's done! Go ahead and check them out.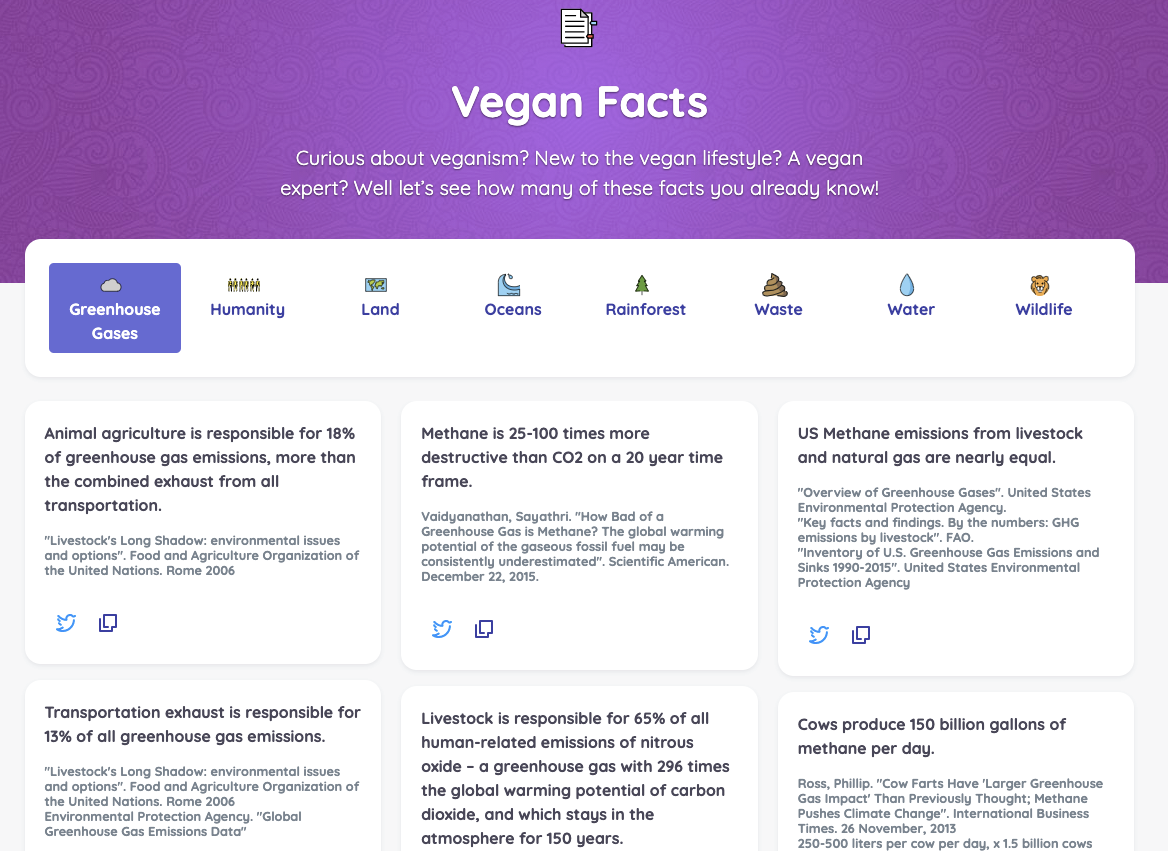 You can also share them via twitter or copy the fact
The Ultimate Vegan Checklist is coming very soon, so stay tuned to test how much have you researched about Veganism and see how many checkboxes you check, the more you check the happier the cat would be.

Things i'm working on right now:
Add 5 Vegan Stats page with a variety of vegan statistics with charts

Add our own blog page where you can see all this posts

Fix calculation of animals saved in the Vegan Calculator

Related to the development of the website, i've been improving the SEO, page speed loads, automating the development of new pages.