Vegan check has launched its social platform, nothing much different from the regular social media platforms we see, but the focus is the vegan environment, vegan-curious.
"I want to have a platform where users can get the news they want without having to go through other content they are not interested in."

Wagner Carvalho

Founder & UX Designer
So far the social platform has a few groups created, from dating to marketing.
The social platform is a solution I had to keep this project rolling and hopefully, soon we are going to properly relaunch the app.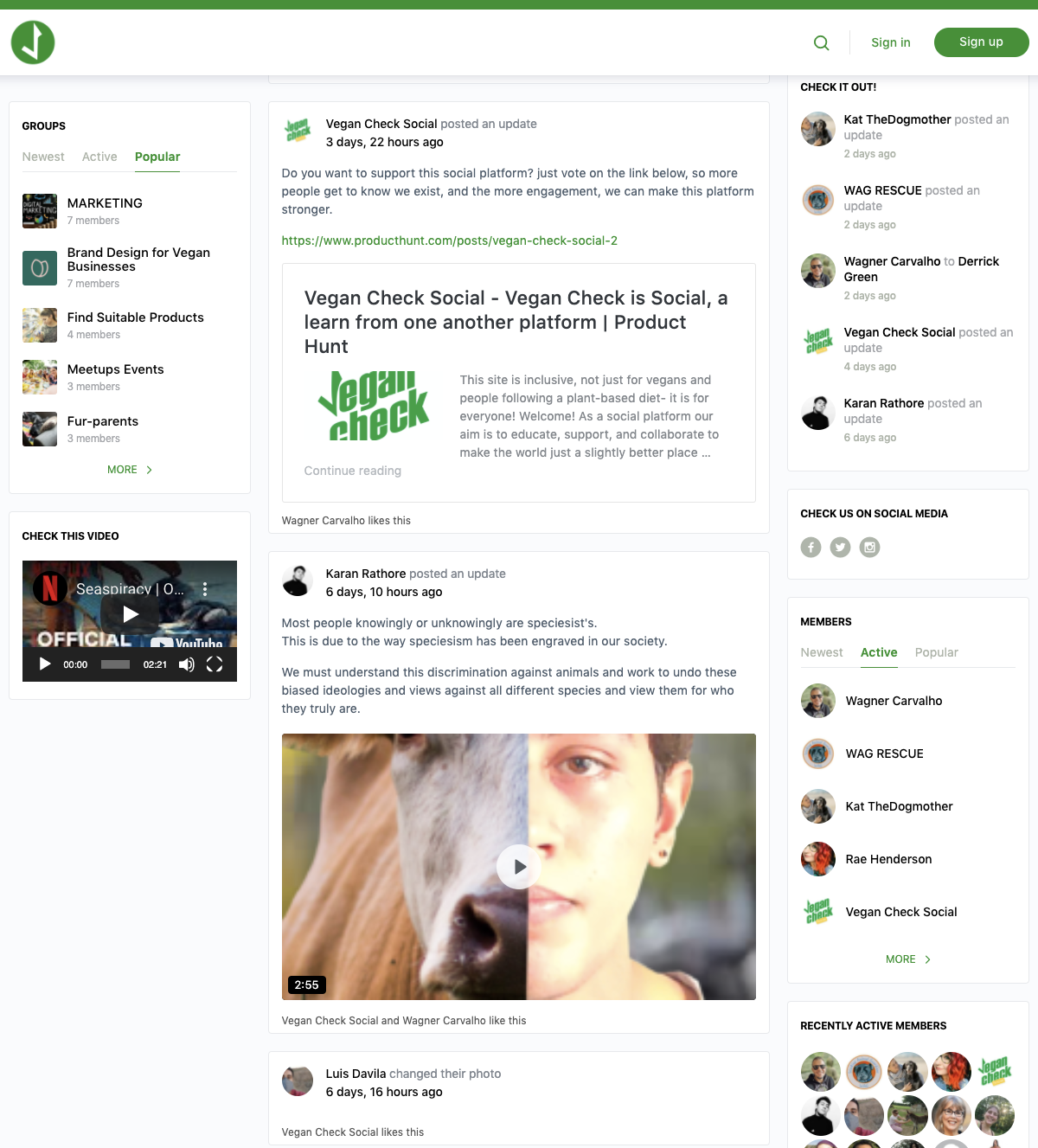 Social for the animals
This site is inclusive, not just for vegans and people following a plant-based diet- it is for everyone! Welcome! As a social platform our aim is to educate, support, and collaborate to make the world just a slightly better place to live- we feel certain that this is your hope too.