How do you Network?
Check out this article with Entrepreneurs sharing how they network. I'm entrepreneur #24.
https://rescue.ceoblognation.com/2022/02/23/28-entrepreneurs-explain-how-they-network-and-what-organizations-or-communities-they-are-part-of/
#24- Engaging in groups and organizations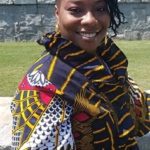 Photo Credit: Sandra Barker-McIntosh
I network by engaging in groups and organizations virtually. With increased online activities and fewer in-person gatherings, networking has become more challenging. But worth the effort for me to reach my goals as a Coach and Podcaster. Clubhouse and Facebook groups have allowed me to network and connect with dynamic people from all over the globe. Instead of maybe engaging with 2-3 people at an in-person event. I can network with 10 to 20 people in online groups. Many organizations have created groups on these platforms for like-minded people to connect.
Thanks to Sandra Barker-McIntosh, 90 Day Wins!
Enjoy this post?

Buy SandyB a tea