DXY - Trading Plan
The structure is intact since the last updates.
DXY remains within a range, but we have a lot of inefficiency at lower levels to fill.
The macro fundamental path is bullish, but let's focus on price action and only trade what we're seeing.
The H4 structure is RANGE, we have a BOS MAX originating from the bearish movement and a BOS min originating from the demand zone.
It is very important to wait for the RANGE to be broken to define a structure (H4 UP H1 UP or H4 DOWN H1 DOWN). It is very important to wait for the structure to be broken to trade the swing trade.
The break of the 110,800 level intensifies the bullish movement forming a full confluence configuration (H4 UP - H1 UP).
OR
The break of the 107,500 level intensifies the downward movement forming a configuration (H4 DOWN - H1 DOWN).
It is very important to wait for the BOS MIN or BOS MAX to be broken to set any trading plan. RANGE structures are not intended to be negotiated.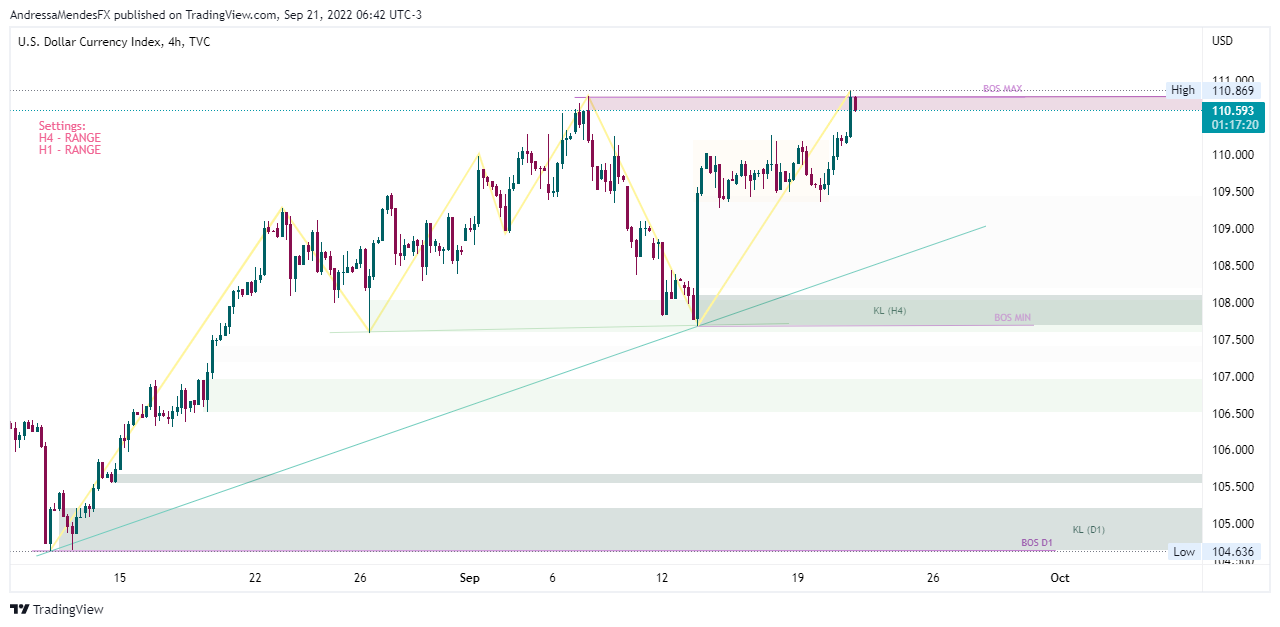 Applying Elliott Waves (Actionable Direction)
Read the previous article to understand the context of the asset: https://www.buymeacoffee.com/fxandressa/dxy-trading-plan
Enjoy this post?

Buy Action Zones a coffee