Xbox 20 Year anniversary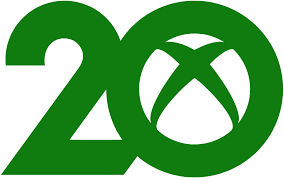 Microsoft is getting ready to celebrate 20 years since the launch of the first Xbox, which hit the market on November 15, 2001. Although the date is still a few months away, the company is preparing an event that begins this week and is scheduled to run until the anniversary, with the distribution of prizes for gamers and other news.
And in 2021 it's not just the Xbox that celebrates 20 years. The Halo franchise, one of the most famous in Microsoft's console world was also launched in 2001, along with the console, and will even have a new release this year, with Halo Infinite. Therefore, the company wants players to come together to celebrate the key moments experienced in these universes.
Microsoft's idea is to have gamers use #Xbox20 on social media to share favorite moments experienced on Xbox, whether with stories, friendships, achievements in games and everything else.
Along with this, the company also announced new anniversary-themed wallpapers and opened up registration for Xbox FanFest, which will have a special celebration with physical and digital events. A new profile "The Original" is also available for gamers, bringing the original background of the first Xbox to the new consoles.
According to the company, these are just the first of several new features that will come in the coming months to celebrate the anniversary. The company has also created a special website where it will update with all of the campaigns from the Xbox 20 year.
Video is here ⬇️
https://www.instagram.com/p/CO6KWurj8iq/?igshid=aglhwovh0zbt
Enjoy this post?

Buy Gamesnews360 a coffee