The Goblin Market
It's a wrap!

Filming at Binham Priory for Goblin Market Theatre's first shoot - The Princess and The Goblin - has come to a close.
Based on the 1870's book by George MacDonald, the show follows Princess Irene's path to faith and peace through the mire of goblin schemes, a princess-abducting heist going wrong, and the moonlight shining the way home.
I was part of the stage production in 2020, which was brought to a halt before the tour could really kick off due to the Covid-19 crisis. Disappointed, founder and director Donna Triggs said "If people can't come to the play, let's take the play to them."
Returning as the horrible goblin prince Grody, this time with a moustache (and paid), we got the filming done in record time. The make-up affects by Kismet Moore were fantastic and they're so fun to work with and chat to! Big apologies to the costume mistress, Annaliese Butcher, for ripping my trousers immediately and for making the tear worse every single day.

The full film & educational packs will be available through www.goblinmarkettheatre.co.uk
But for now... here's a sneak peak!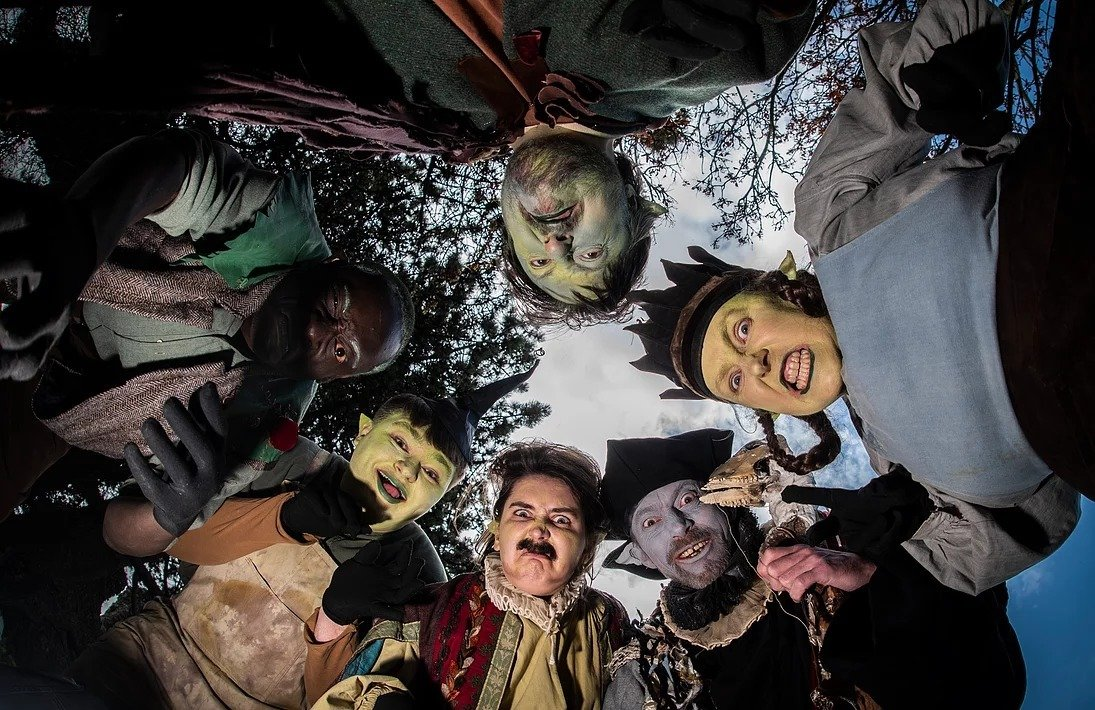 Photos by @AlPulfordPhotos
Enjoy this post?

Buy Amie Marie a coffee