Gogen no 6
You can see puzzles 1, 2, 3 and 5 by going to my blog and typing the word "gogen" in the Search This Blog box. I gave puzzle 4 away to be used in a competition.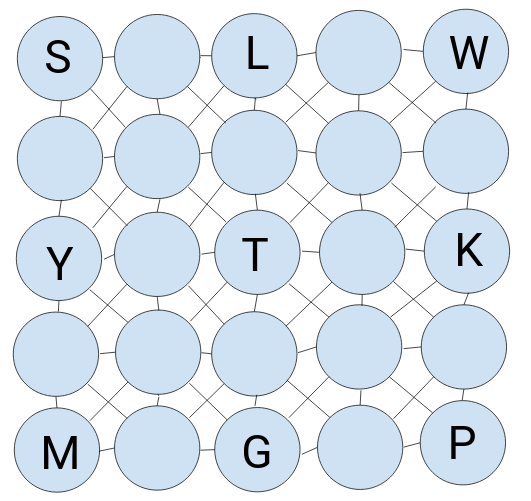 Add the 25 letters between A and Y to the grid above. Each one should appear exactly once. When you have finished, you must be able to spell the following words moving horizontally, vertically or diagonally around the grid:
BATH, DIP, JET, LACKING, MEXICO, SQUAT, SURVEY, TURF, WOK.
Enjoy this post?

Buy Andrew Reid a coffee