HOY MILONGA: YOUR SOURCE OF INFORMATION
There is no doubt that Buenos Aires is the keeper of tango's heart and soul.
This beautiful, culturally rich metro has always been — and will always be — the tango mecca for those who want to experience this romantic, melancholic, and even life-changing dance.
As such, it's no surprise that in Buenos Aires alone, there are hundreds of nightly milongas being hosted — some in the most popular places, while others are less well-known. Natives of Buenos Aires, being deeply rooted in the city's tango culture, are likely familiar with the milongas that are happening in the area. However, tangueros and tangueras visiting the city for the first time might be overwhelmed or unaware of where they may find a milonga that they can enjoy.
This is where Hoy Milonga comes in handy. Whether you use the web version or the app version,
Hoy Milonga features an extensive and up-to-date list of practically all the milongas happening around Buenos Aires.
Created by Hector Villar, the Hoy Milonga web version supports six languages: English, Spanish, French, German, Turkish, and Portuguese. On the other hand, the app version supports English, French, German, and Spanish, according to the app's official page in the Apple Store. It also has three in-app purchases: the Tango Guide BA (Monthly) for $1.99, the Tango Guide BA (Yearly) for $11.99, and the Tango Guide World (Yearly) for $14.99.
Citing its description,
App Advice describes the Hoy Milonga app as the "ideal companion for people coming to Buenos Aires to dance tango and to discover new dancing venues."
Further to its features, App Advice states the following about Hoy Milonga:
"It contains information for the most important milongas and tango practicas in Buenos Aires and [the] not so known ones, showing [the] day, venue, address, opening and closing hours, reservation advice, reservation phones, etc.

"It also shows, for the most important milongas, whether there are classes before it, and/or special events scheduled for that day.

"Important special events, like live orchestras or demonstrations by renowned dancers at a given venue are described so you do not miss them."
Moreover, while the app uses GPS and cellular data service to help users navigate through Buenos Aires, these features are not necessarily required as all the information is downloaded into one's iPhone and updated the next time the device is connected to a Wi-Fi hotspot. At the time of writing, it does not seem that there is a working app for Android devices, and the app remains exclusive to iPhone users.
Meanwhile, the web version of Hoy Milonga can be accessed through the Hoy Milonga official website. Both the app and the website provide the same information. Though the app version makes use of GPS and maps, one can find the same feature in the web version as Google Maps is featured in sections that mention locations.

Humble Beginnings and Continuous Development
According to a short post from Traveling Tango,
Hector Villar, an Argetinian living in Paris, created the Hoy Milonga app back in 2012.
Villar used to be a system engineer years before, but he decided to give up this profession to study current technologies and keep himself up-to-date with the rapid wave of technological changes taking place. To stay in Paris, he needed a programming job, which is what encouraged him to create the Hoy Milonga app. Over the years,
Hoy Milonga was also developed into an online platform for lovers of tango and its musical genre.
Quoting Villar in the post: "I liked the project so much that I kept developing it, and that's how Hoy Milonga the tango app was born."
Because of its functionalities and the popularity it gained in the tango community,
Hoy Milonga — as an app and an online platform — was declared as a Tourist Interest by the Legislature of the Autonomous City of Buenos Aires through Resolution 516 in 2016.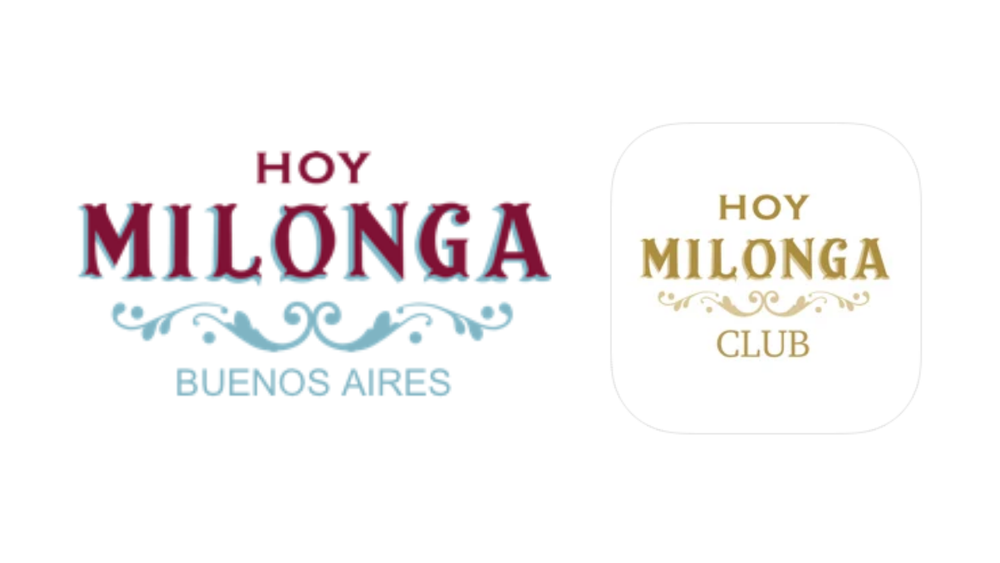 What exactly can users expect to find in the app and the website? Hoy Milonga's FAQ page identifies these:
"The Hoy Milonga website contains the information of the most important milongas and practicas in Buenos Aires for the next seven days, to help you decide where to go dancing. The iPhone app has the same information as the website, but shown in a convenient iPhone app and takes advantage of the GPS capability of the iPhone.
For each milonga or practica, it shows:
Name of the milonga

Name and address of the salon, club, or venue where it takes place

Business hours

Advice on reservation and reservation phone numbers

Whether there is a class before the milonga, class times, and, in some cases, the teachers

Whether there is an important special event scheduled for that evening, like a demo by well-known dancers or a live orchestra playing

The organizer's name and contact information, when available (website, Facebook page, email, and phone number)

Transportation information to get there, like bus numbers (colectivos) and/or the closest subway (subte) station

A Map with the milonga or practica location
For those wondering how the website and app can keep up-to-date with all the available milongas every week, the FAQ page also states that the information updated in the database is from the website and milonga blogs, as well as printed publications and other sources. Organizers of the featured events are also contacted to verify the information. Additionally, Villar's connections to the tango community — as well as his passion for the dance — help him make updates to the information presented on both the website and the app.
According to a post from Daletango quoting Villar:
"'We have been accompanying the tango scene in Buenos Aires and in other parts of the world for more than five years. In this context, we adapt the guide to the new needs of dancers, teachers, and all those for whom tango is their passion, [their] lifestyle, and their livelihood.'"
Aside from milonga schedules and events, the Hoy Milonga website also features separate sections for shows, encounters, streaming, and even tango shoes and clothing.
One of its most significant additions, however, is the section for tango teachers, which currently lists down 115 teachers that offer free and paid virtual classes to those who want to continue practicing and learning about tango within the comfort of their homes.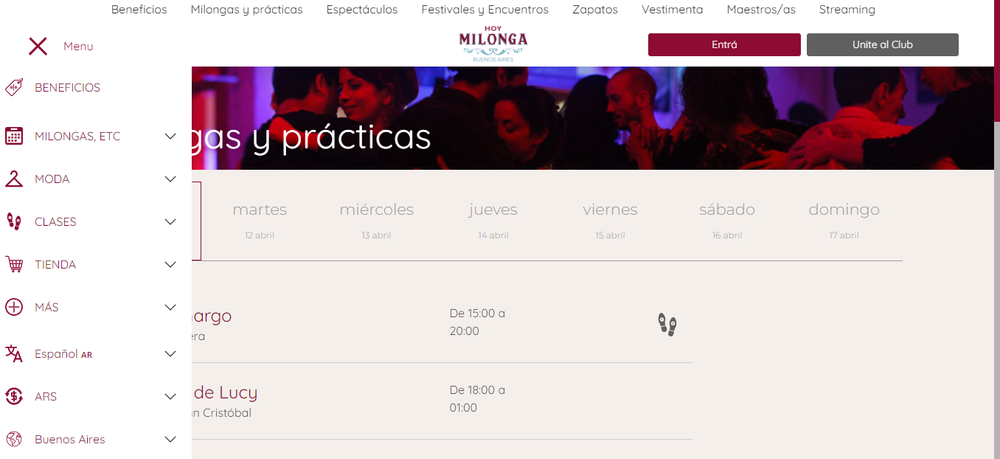 Reconnecting the Tango Community During the Pandemic
During the start of the pandemic, Hoy Milonga became instrumental in reconnecting the tango community despite physical distancing restrictions and isolation.
This is perhaps one of Hoy Milonga's most meaningful contributions as it provided an avenue for tango enthusiasts worldwide to find each other and for those who have always wanted to learn tango to finally take a step forward and try.
In an interview with Télam, Villar explains how and why he came about the concept of adding a new section for tango teachers in Hoy Milonga:
"'At the beginning of the pandemic, everyone went home and then they realized that online classes were fruitful, that they allowed you to be in contact with the dance, with the music and with the people who are also taking the class,'
- said Héctor Villar, creator of Hoy Milonga, the only guide that keeps updated information on the more than 900 monthly milongas in Buenos Aires and other countries (such as Germany, Uruguay, and Turkey), in a conversation with Télam.
"Villar told that in 'Hoy Milonga,' they found it interesting to list all the teachers in a new section, where a short introduction of what each one teaches appears, as 'a way to continue serving as a guide and to be attentive to all the virtual events linked to tango in the current context.'"
As the pandemic progressed, as many as 200 milongas had been canceled in Buenos Aires alone, with the tango community reeling from the effects of isolation. Speaking about tango in quarantine, Villar gives a picture of just how many milongas there were pre-pandemic. According to Daletango, quoting Villar:
"'Before the pandemic, the numbers related to the tango ecosystem in the city of Buenos Aires (they are not official data) were around: 940 milongas per month in 140 venues; 77 boutiques of shoes and exclusive tango clothing; about 21 schools; and 39 musical groups and orchestras."
"'Although I have no doubts that tango will resurface from this world calamity, we will be attentive to the damage caused,' explains Villar."
Without the tango embrace, many tango enthusiasts took to Zoom classes but felt that there was still something missing as they danced alone or went to half-full milongas wearing masks and gloves without the chance to really experience the connection that made tango a beloved dance.
While things seemed bleak for tango during the pandemic, Villar presented a more optimistic view and explained how Hoy Milonga's new section for teachers helped tango enthusiasts cope with the feeling of dancing alone or dancing outside of the usual milongas they love.
In an interview with La Nacion, he states:
"'Those who are with their partner dance. And those who are alone adapt. Many people were left without dancing, and this is a way to continue dancing. Tango danced alone has no future. But if you are a fan or an addict, like those of us who dance, between doing nothing and the milonga, this is a way to keep in touch with tango and its social environment,' says Héctor Villar, creator of 'Hoy, milonga,' a site that offers a guide to milongas in Buenos Aires and today places virtual classes on the front page."
"There, you can get to know the different teachers, their style, their technique, and contact them to start classes. 'There are many people who had thought about doing it once, and now it is a great opportunity. There is a lot of interest and more work than before. Foreigners who wanted to take classes are taking them from their country of origin," says Villar.
"Because tango teachers went out, like everyone else, to get by,' adds Villar, 'some of them have more students than in other times. And their tango is learned to dance alone or with an imaginary partner. I don't want anyone to imagine."

A Return to the Tango Embrace
As the world is gradually adapting to the new normal,
Hoy Milonga continues to serve as an online tool that provides not only a wealth of information but also an opportunity for tango enthusiasts, practitioners, and instructors to keep in touch with those who share the same passion for the dance and its music.
Hoy Milonga's guide is also an avenue where those who provide tango-related services and products can showcase their events, boutiques, and classes, thus helping those in the community gain more patrons and customers. More than anything,
Hoy Milonga is a way in which lovers of tango can feel optimistic about one day returning to the tango embrace without the restrictions limiting them at the moment.
If you wish to learn Argentine Tango, we put our methodology in the book. You can reserve yours HERE.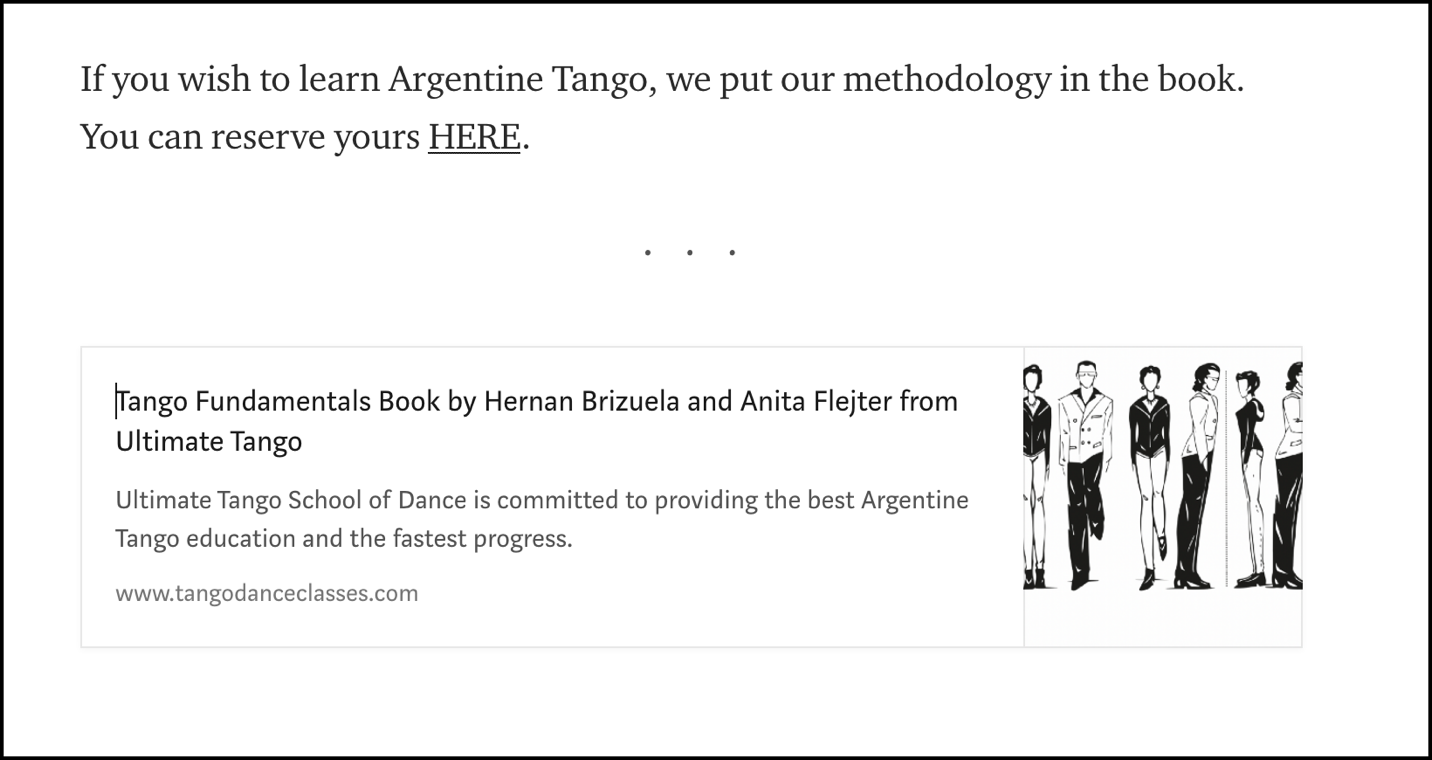 Enjoy this post?

Buy Anita and Hernan a coffee