THE ARGENTINE TANGO FOLLOWERS YOU MUST KNOW!
When talking about illustrious personalities in Argentine tango, there tends to be a focus on those who take up the leader role. However, there are also many dancers who have taken up the follower role who are worth, well, following.
That said, here are some of the most celebrated followers whose dance styles, philosophies, and performances continue to be an inspiration to many:
ELEONORA KALGANOVA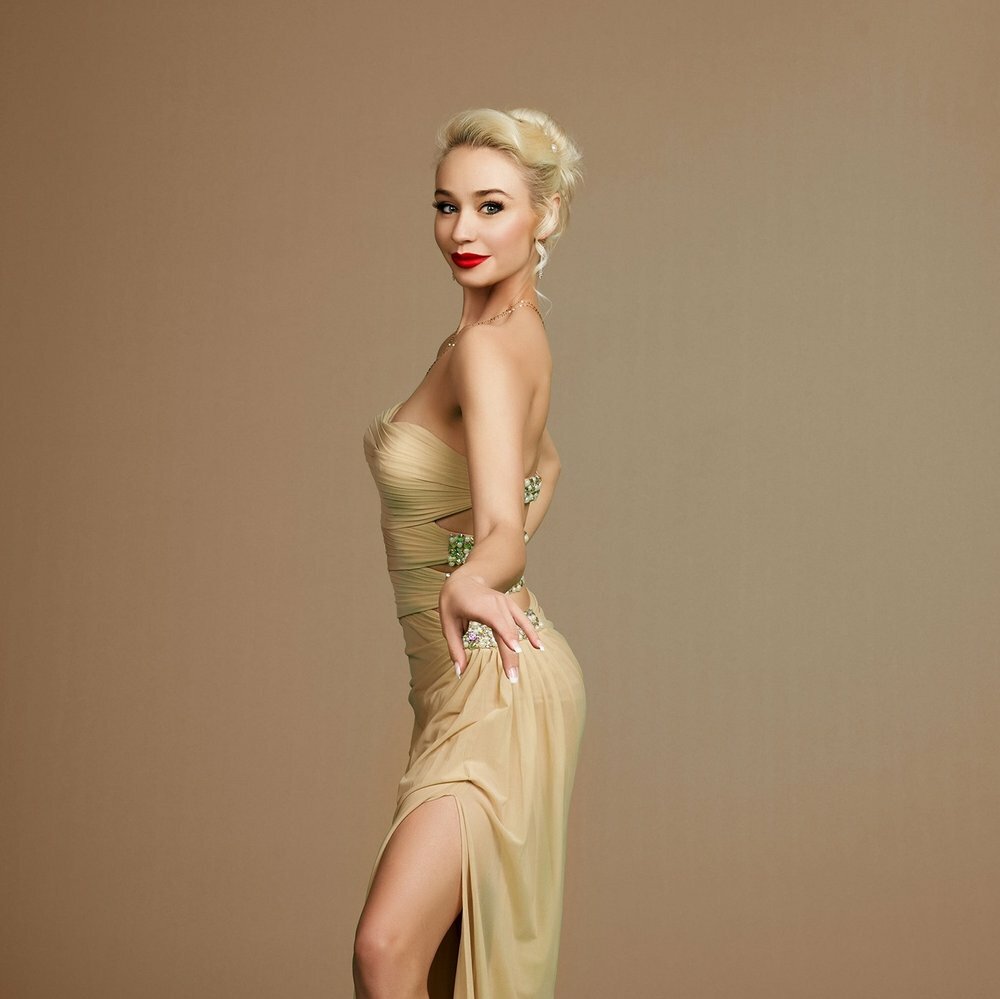 Eleanora Kalganova's journey to tango dancing did not begin with her dancing tango at the onset. In an interview with Joe's Tango Podcast, Eleanora tells the story of how she used to dance both ballet and ballroom, beginning at the young age of six.
The day she first came across Argentine tango was when she was 19, when a poster for a workshop caught her attention. However, she did not immediately take tango lessons
It was some time later when she truly engaged in the craft and ended up teaching and dancing with renowned tango dancer Sebastian Arce in Moscow. It was also there that she met Michael Nadtochi, one of her most notable dance partners.
Solo Tango "Poema" at Moscow Tango Holidays
As Eleanora had formal education in different dance disciplines, the moment she fell in love with tango was when she began to dance in the close embrace. Quoting from the interview, she says,
"I call my tango evolution. I wasn't in love with tango in the first two years, and only did close embrace after that. And after that, when I did the close embrace, I didn't want to open anymore. It's unbelievable, it's magic."
Currently, Eleanora continues to both dance and teach. She is best known for her elegance, unique adornments, and flashy sense of fashion. In a YouTube video, she explains that the role of women in tango has changed over the years, stating that
"ladies want to look more beautiful and to work with their feet more in a very different way."
Her philosophy in teaching and learning tango is aptly reflected in the mission statement of her website, Tango Flow, which emphasizes the
importance of falling in love with tango every day while also recognizing its "high sense of rhythm in order to fulfill every movement and step with the deepest definition."
ALEJANDRA MANTIÑAN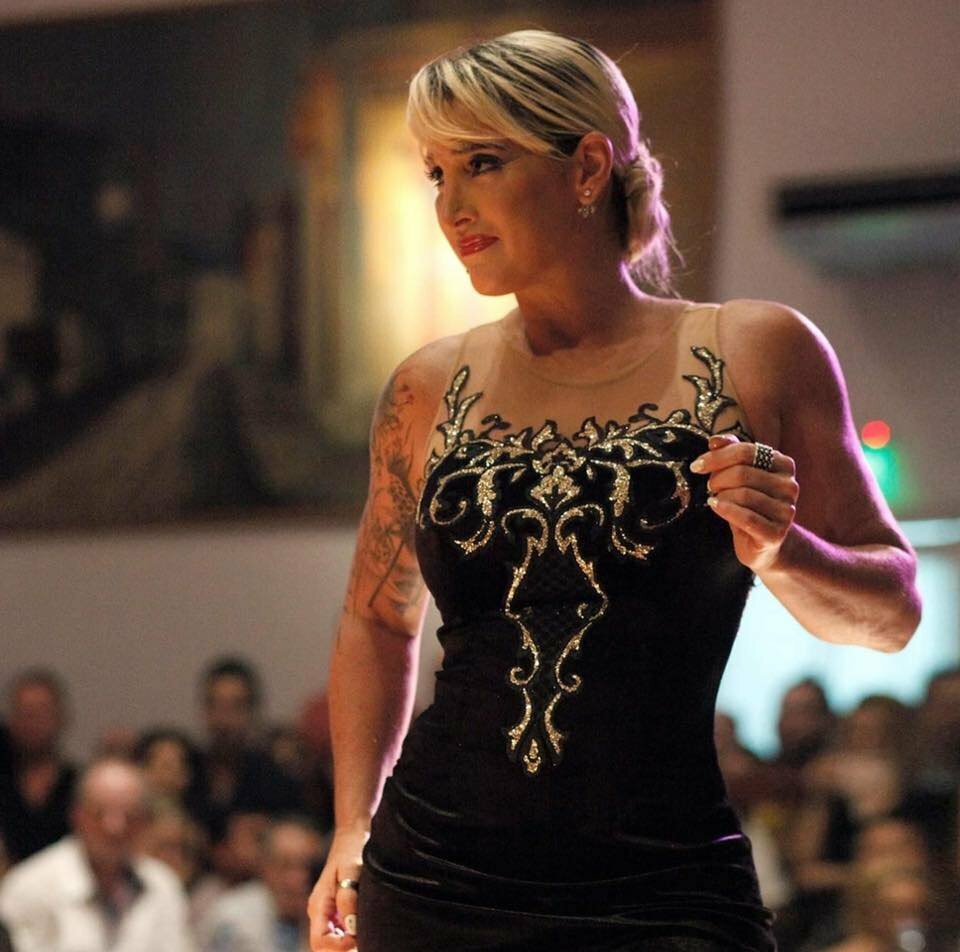 Tango Dancing Angel
Hailed as a "tango dancing angel," Alejandra Mantiñan's unbreakable relationship with dance developed because of an accident she suffered when she was young. Using dance as a way to cope with the physical and psychological trauma left by the accident, Alejandra later became one of the most celebrated modern tango dancers.
According to Tango Fashion News, Alejandra's style has been described as
"explosive and expressive with each step. With precise changes in tempo, intelligent pauses, and smooth elegant movements, her show has become a mastercall of traditional milonga, reinforced with the life of a fine soul and modern times."
Further to her style,
Alejandra's skill has also earned her the distinction of being the woman with "the miraculous feet,"
and she is one of the most nominated dancers in a survey conducted by the tango magazine The Tanguata, according to Tango Argentino Marbella.
Some of Alejandra's most notable partners include Gustavo Russo, Gabriel Missé, Horacio Godoy, Diego "El Pajaro" Riemer, Chicho Frumboli, Martin Ojeda, and Aoniken Quiroga.
Alejandra Mantinan and Aoniken Quiroga - Milonga
Together with Aoniken, Alejandra traveled to London to teach and perform at the UK Tango Festival and Championship. There, she offered words of wisdom for tango dancers, which was discussed in a post from Tango Space:
"You can only understand your partner once you understand yourself."
To date, Alejandra has performed in over 340 cities across the world, according to Tango Champs. She has also "starred with the live orchestras of Osvaldo Pugliese, Horacio Salgán, Mariano Mores, Jośe Basso and Sexteto Mayor."
As such, many regard Alejandra as a living legend, icon, goddess, and queen of tango.
VIRGINIA GOMEZ FROM LOS TOTIS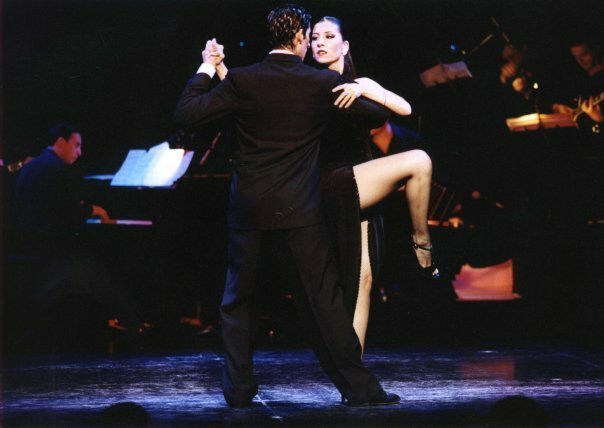 As one half of the technically brilliant Los Totis, Virginia Gomez has shared the stage with her dance partner Christian Marquez since 1996. In describing their style, Southern California Tango Championship states:
"The first word that comes to mind about Los Totis is 'classic.' Their distinct style of tango looks like something time-traveled perfectly from the past. The look, the moves, and the musicality. They are exactly the perfect image of what comes to mind when you think of classic tango (or 'old school tango'). A suit, a dress, sharp lines and movements. Elegant, classy, and flashy all at the same time."
As a part of Los Totis, it is impossible to separate Virginia from Christian as it is their partnership, coupled with their elegant aesthetic and passion for dancing, that has cemented their names in the tango world. Reaching such a status is hardly surprising as they are both students of renowned tango masters such as Toto Pedro Faraldo, Mingo and Esther Pugliese, and Jorge Raul Bravo.
In developing their personal style, they have reached a kind of maturity unique to their performance — a quality that is aspired to by professional and competitive tango dancers.
MICHAELA BÖTTINGER
Similar to other renowned tango dancers, Michaela Böttinger began to learn dance early, though she initially began with music. According to Experience Tango, she started with piano at the age of four then moved on to formally study classical ballet, followed by contemporary dance and jazz.
However, one snowy December day, Michaela peeked through a window and saw a milonga, which served as a sort of epiphany that made her fall in love with tango.
In an interview conducted by Laura Knight posted on Berlin Tango Vibes, Michaela fondly recalls that specific day. Translated from German, here is what Michaela said:
"I remember exactly: it was the 26th. December. The streets were covered in snow. Through a window, I saw couples hovering close together in candlelight over the dance floor... Of course, I went in immediately!

"This embrace, which enchanted me through the window at the time, continues to be THE fascination of tango for me... This closeness, this connection, this longing for these three minutes to last forever…"
Soon after, Michaela moved from Germany to Buenos Aires. She initially planned to only stay there for a year but ended up living there for 15 years. She explains that for one to truly understand tango, one must live in the heart of tango itself — Buenos Aires. She also offers some timely advice now that quarantine restrictions have postponed many milongas all over the world:
"The tango lives in us, even if there are no milongas."
Together with her husband and dance partner, Christian Miño, Michaela travels the world, teaches at festivals and schools, and performs in milongas and shows.
She attributes her success as a tango performer and teacher to her perseverance, discipline, and strong will, which allowed her to learn and understand the true meaning of the phrase, "The show must go on."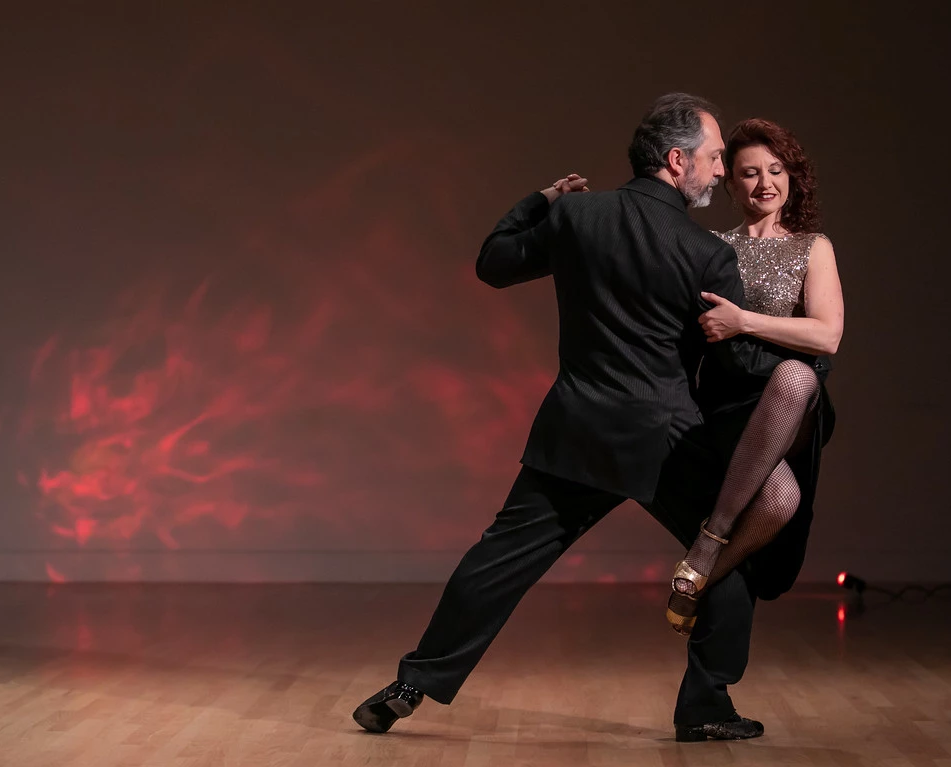 Gustavo Naveira may have been renowned for conceptualizing Nuevo Tango, but instrumental in his exploration of this concept is his wife and longtime dance partner, Giselle Anne.
At three years old, Giselle Anne had been dancing and first had a formal education in ballet before deciding to dance tango full-time. In a documentary produced by The Argentine Tango Society, Giselle Anne recalls her encounter with tango:
"My contact with tango at the beginning was somehow fortuitous. When I was at the dance school, I came into contact with the Folk Ballet of the University of Buenos Aires and they wanted to include a danced tango in the show, and they started to teach me a little bit.
"I was 18 years old and there were no young people dancing tango at the time. Immediately, we started a trip to Japan, through more than 50 cities. That was a very enriching experience. I continued classes at the School of Dance in order to obtain my degree; it was changing the mindset, dancing ballet, standing on the bar, and then changing and dancing tango, and there came a time when I myself felt, well, should I do one thing or should I do the other?"
Should I do one thing or should I do the other?
Later on, she met Gustavo Naveira, with whom she shared her fascination for tango and her desire to learn it in a way that was somewhat ordered and structured. Her insights and academic background in the study of ballet proved to be invaluable as Naveira and company conceptualized Nuevo Tango.
Together with Diana Cruz, Giselle Anne was also featured in Tangodanza, a German magazine for tango. In the article, translated into English and posted on the website of Boulder Tango Studio, Giselle Anne discusses her thoughts on the woman's role in tango, which is not entirely limited to their role as a follower:
"In tango, new things will continue to appear again and again, new figures will be invented — and all of this is led, and all of this is leadable,' she explains, 'but the big difference is that when we understand the structure, it becomes clear to us that many things no longer need to be led. And we work from this basis."
ARIADNA NAVEIRA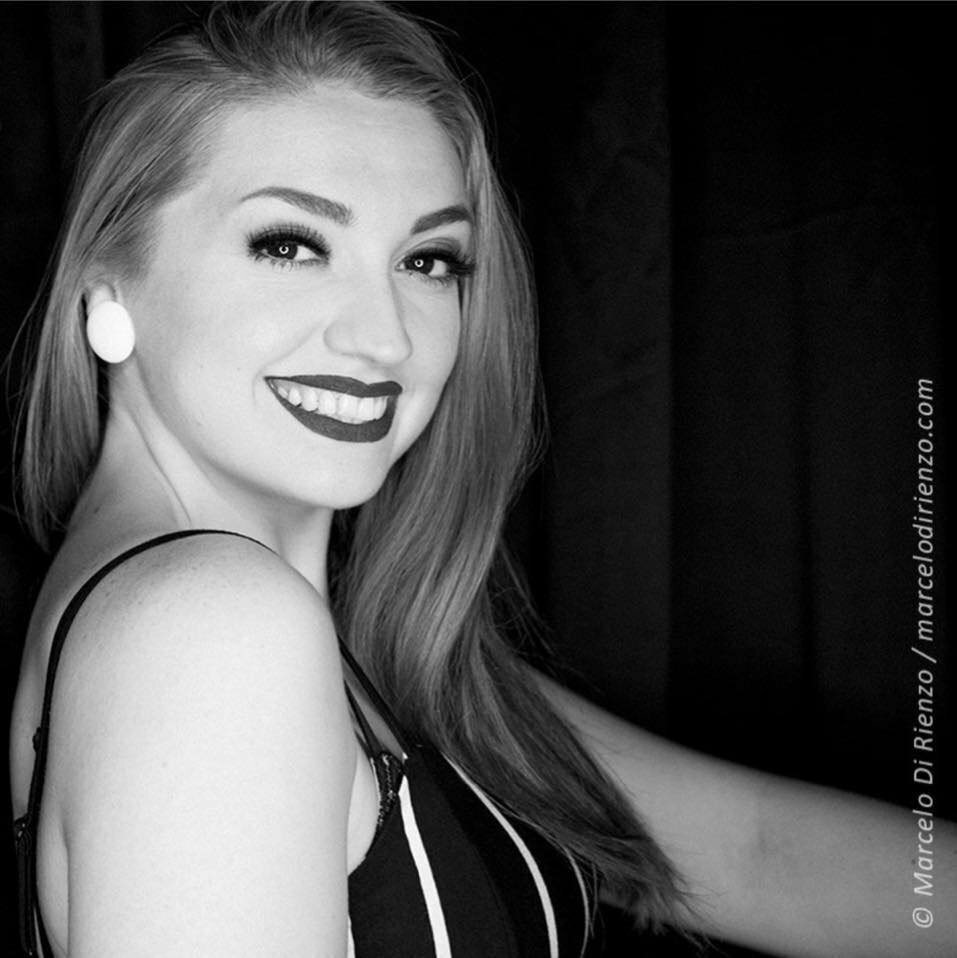 As the daughter of tango legends Gustavo Naveira and Olga Besio, Ariadna Naveira has been dancing since childhood. In an interview with La Milonga Argentina magazine posted on La Vida del Tango, Ariadna describes how she took up tango:
"To be honest I can't really remember. Me and my brother [Federico Naveira, also a famous tango dancer], we were quite young then, about three or four years old. Gustavo Naveira and Olga Besio, our parents, led a theatrical troupe and we were regularly visiting their rehearsals and milongas. To us, it was some kind of game."
For 15 years, she danced with her brother Federico and, in 2008, graduated as a teacher of dance from the National School of Dance in Buenos Aires. Her current partner is Fernando Sanchez, with whom she has been dancing since early 2009. Reading Tango describes their style as such:
"They have a unique style combining elegance, great musicality and creative interpretations.

Ariadna and Fernando have achieved wide recognition by developing a dance based on a deep perception of the dance partner, making the dialogue between the couple a dominant theme of the tango dance.

Fernando and Ariadna have created a tango style that fuses modern concepts of tango with its core traditional essence — the fundamental tools of tango and the feel of the embrace.

They are highly regarded for their teaching methods as well as for their dance and their great love for tango."
In the interview with La Milonga Argentina, Ariadna says that she prefers to dance the salon-style like in milongas. As a young teacher of tango, she emphasizes the importance of being a responsible mentor regardless of age.
Together with Fernando, Ariadna continues to travel the world to teach and perform, spreading their love and passion for tango.
JUANA SEPULVEDA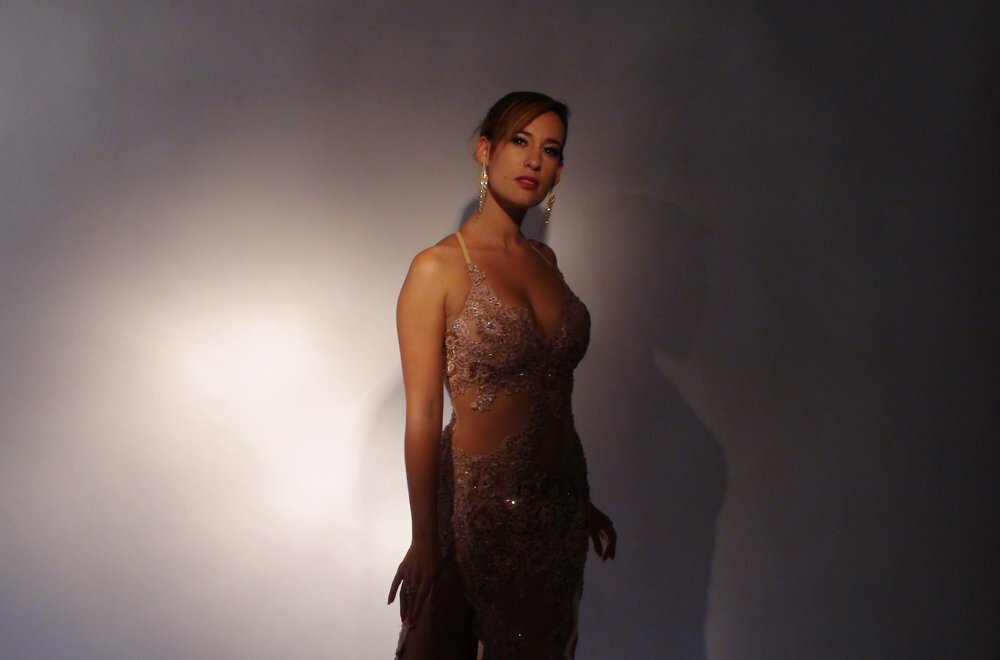 Since 2007, Juana Sepulveda has had a dance partnership with Mariano "Chicho" Frumboli, who is renowned for his role in the evolution of tango and his contributions to the Nuevo Tango concept.
According to Brown Paper Tickets, Juana is
"one of the youngest-born stars in the tango sky, [spanning] the entire range of expression from an innovative subtlety to a stunning manifestation of power in every movement, always matched by her unswerving musicality and pure sensuality."
In describing her style, Festivales de Buenos Aires states that,
Juana is "one of the most complete dancers," with her gentleness and technical quality setting her apart from contemporaries.
To date, Juana continues to tour and perform with Chicho Frumboli all over the world.
Not a Hard Act to Follow
Perhaps one of the most beautiful things about Argentine tango is how the presence of both leaders and followers are essential in delivering a beautiful performance and an even more rewarding experience. Thus, one cannot live without the other.
While leaders have a great responsibility to lead the dance, they cannot shine without the follower lending them their skill and support.
If you wish to learn Argentine Tango, we put our methodology in the book. You can reserve yours HERE.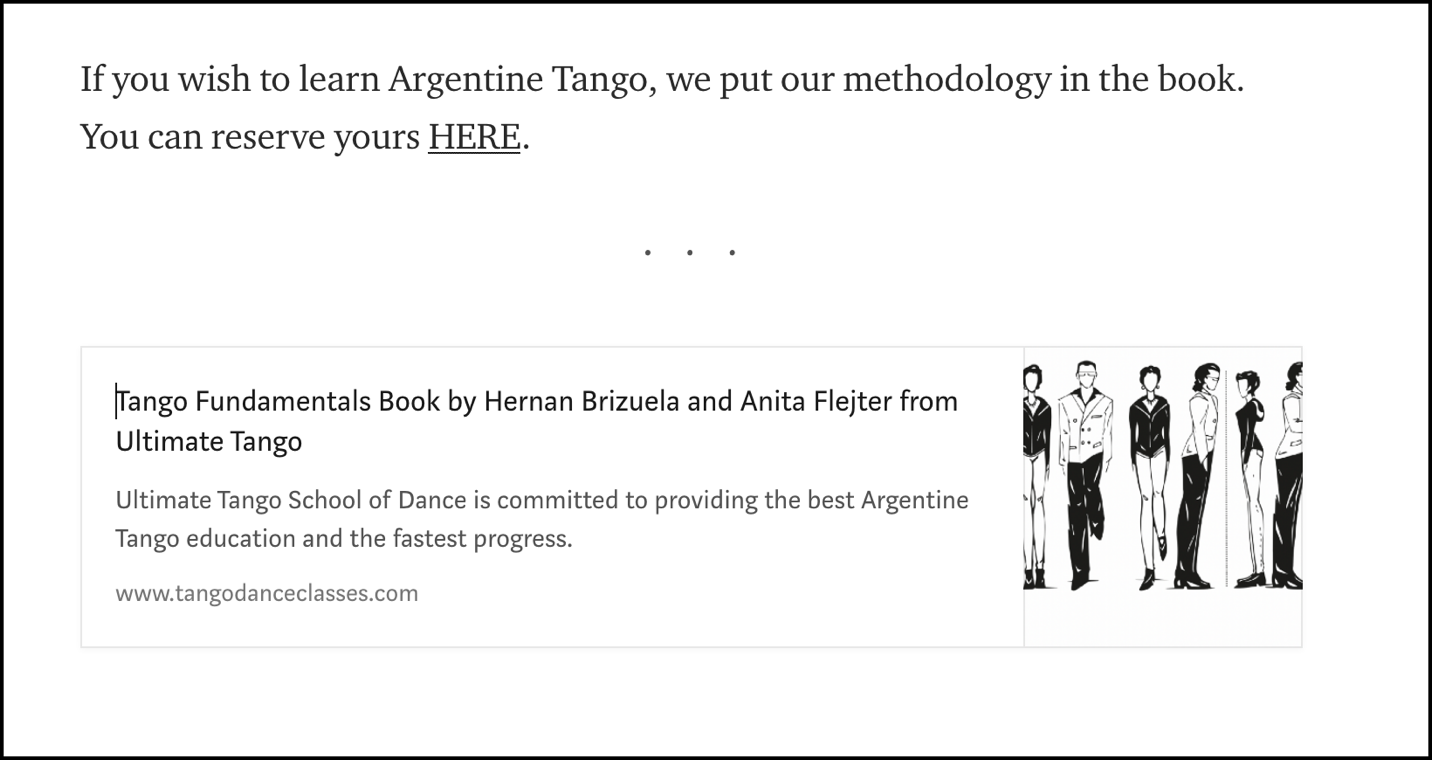 Enjoy this post?

Buy Anita and Hernan a coffee