Deleted post 10/5/2022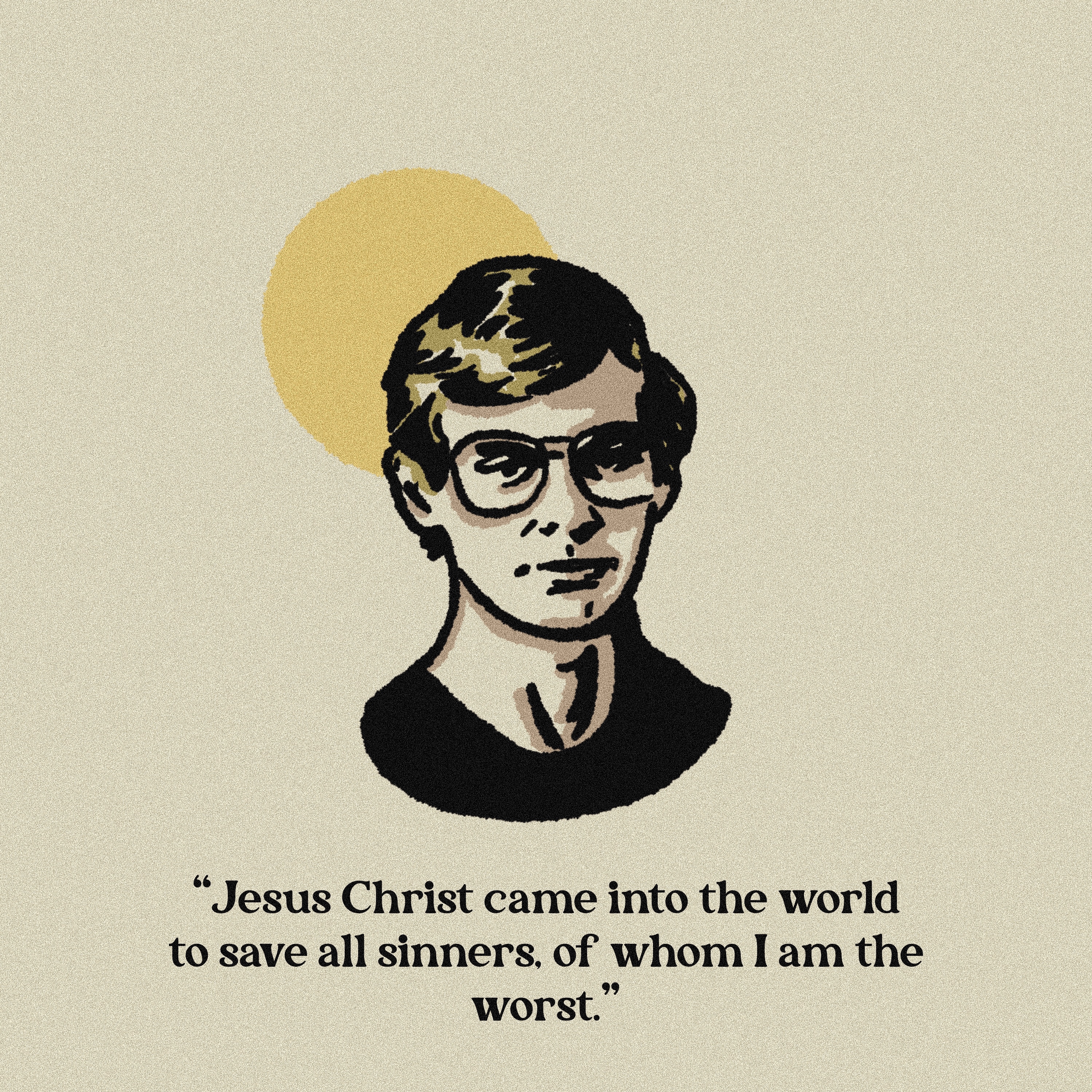 F O R G I V E N E S S
The quote in the image isn't from Jeffrey Dahmer, it was from Paul the Apostle.
Writer of most of our New Testament and hero of our faith.
And yet, He just might be responsible for more lives taken than Jeffery.
But we do not refer to him as Saul the Persecutor.
For we believe him when God said the old man is no more.
But he now walks in a new name.
He did not require punishment. Just obedience.
I don't know if Jeffrey Dahmer truly accepted Christ as his redeemer.
But I'd hate to be a person who considers it an impossibility.
For who am I to stand in the way of a son coming home?
Will I be like the Father, hoping, praying, believing.
Even when they're a long ways off.
Or will I be a brother who is convinced that if the father celebrates another son, than there is less love for me.
How we must repent if we ever doubt the inheritance of a man that God calls "son."
Because honestly,
We're no better.
For it is written that if anyone says "I love God," and hates his brother, he is a liar; for he who does not love his brother whom he has seen cannot love God whom he has not seen.
Beloved, if we hate the homecoming of our brother, have we truly ever seen God?
If Jeffery is our brother and we hate him, we hate the father.
For we love God in Heaven as much as we love the lowest son on earth.
For two have become one.
You cannot love me and hate my bride or my children.
We're inseparable.
As is a son who confesses with their mouth, and believes in their heart that He is God, and that because He is God, He is good.
Beloved, the goodness of God is wildly unconcerned with your preconceptions of what goodness can really be.
If the son has set you free, you are free indeed.
I am not here to glorify evil. I am here to say evil cannot stay evil within His glory.
Selah ✌🏽
Enjoy this post?

Buy Anthony Gurrola a coffee