Day 7
Day 7! This has been so fun!
What is your favorite holiday/season?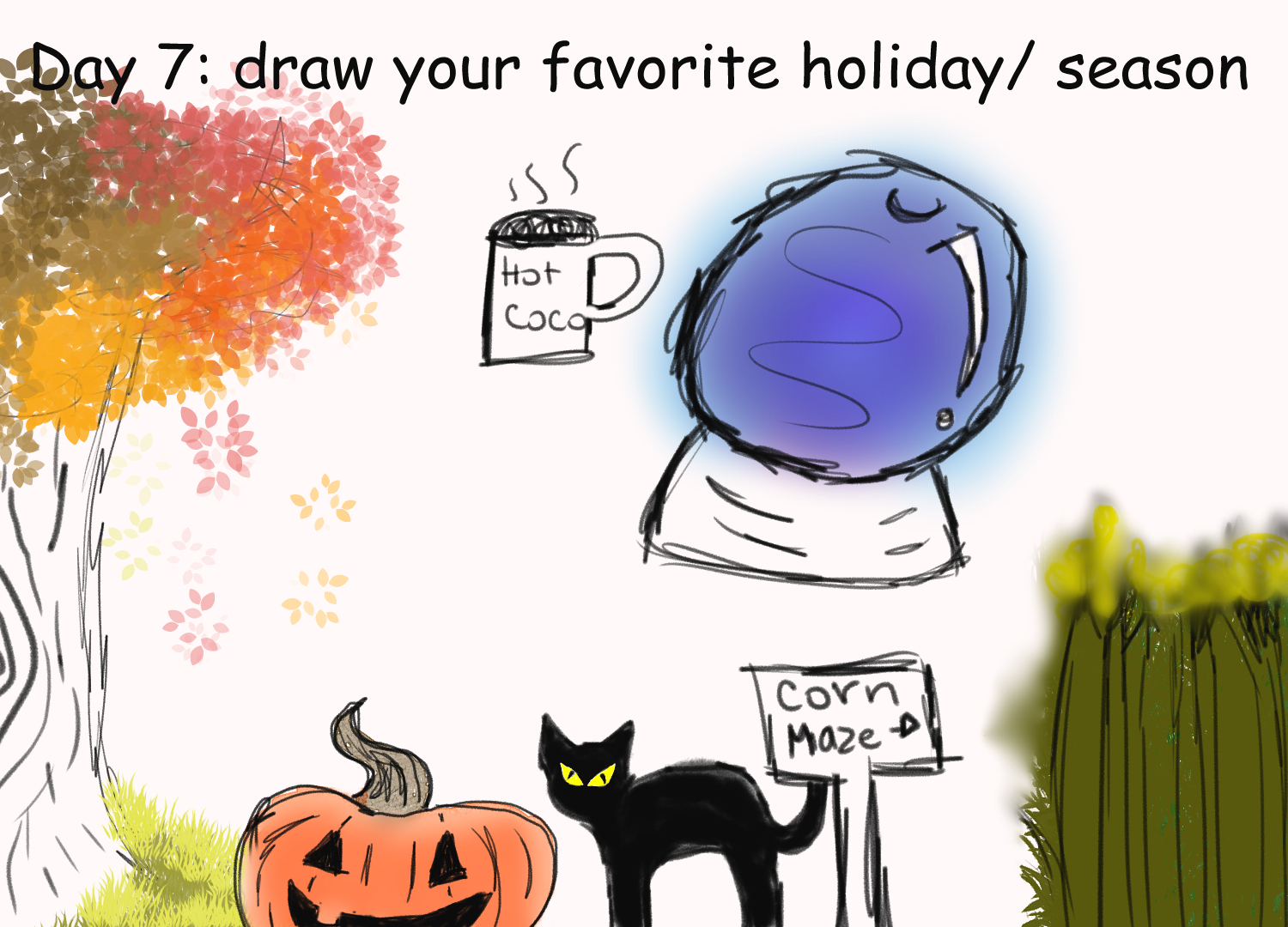 Easily my favorite holiday ( season in general) has got to be Halloween/ Fall! I love the colors of the leaves, the warm days and cool nights, and who doesn't love getting free candy? ( yes now that I have a baby I am once again trick or treating!) I always dress up for Halloween too! Anything spooky is kinda my favorite thing anyway!
I hope you enjoy my blurry corn! I honestly need to work on my raw food drawing! (coming soon)
Enjoy this post?

Buy Bella a coffee