Whisper
Hi all
The new Coffee Club October devo and printable is here, Whisper!
I'm sure none of you have this issue, but me....sometimes I hear these whispers," you're not good enough", "you can't do this", "you don't deserve this", "you're not doing enough for your children".....
What do you do when the enemy whispers lies in your ears? Me, I run to the rock that is higher than I!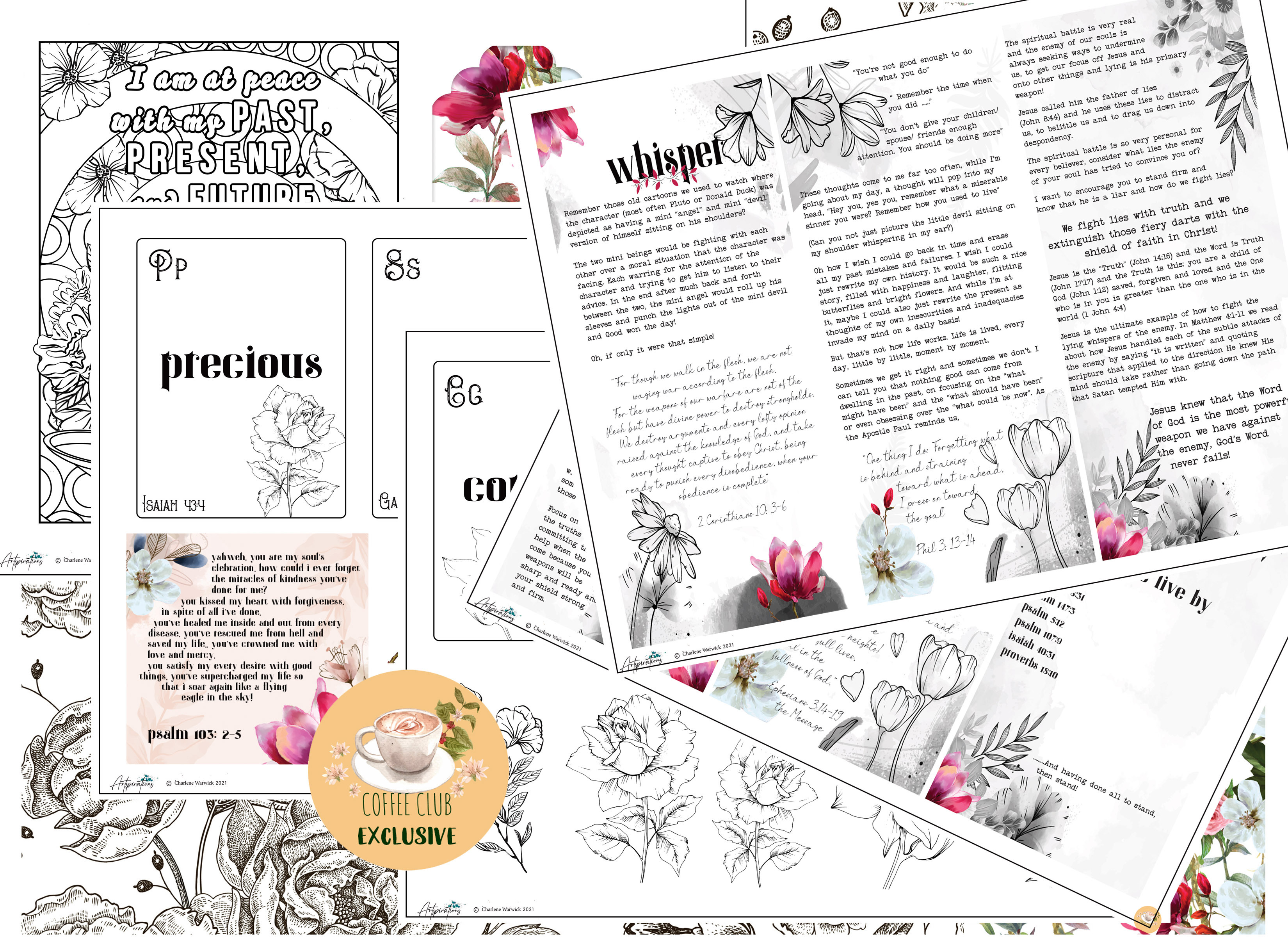 If you want access to this exclusive devotional and printable as well as all the previous devotions, join the Coffee Club today.
If you would like to join, you can find the membership option on my main page here at Buy Me A Coffee, https://www.buymeacoffee.com/Artspirations
Just look for the tab that says "membership" along with a little picture of a lock and click on there. This is a paid membership, at $8 per month and includes exclusive monthly devotions, printables and videos
Love and Blessings
Charlene
Enjoy this post?

Buy Charlene Warwick a coffee