Commissions Open!
Hello everyone!
If you're visiting my page, I'd like to make known that I have commissions open!
You can message me here, on Instagram (artzy.syd), or by email ([email protected]) if you're interested! I appreciate any and all support, even if it's just sharing it out to people!
Thank you so much, stay shining~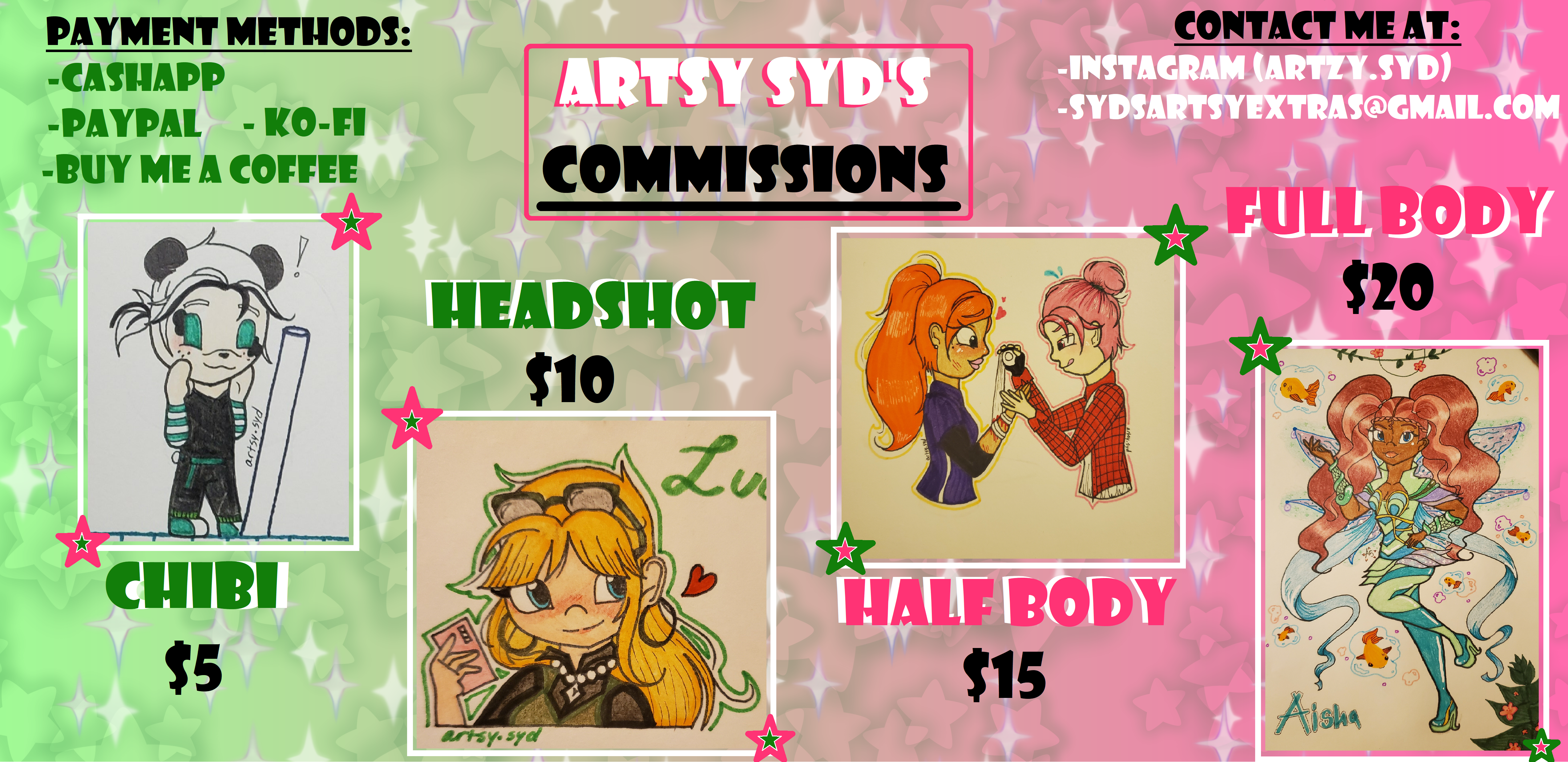 Enjoy this post?

Buy Artsy Syd a order of fries!