Well, whaddya know!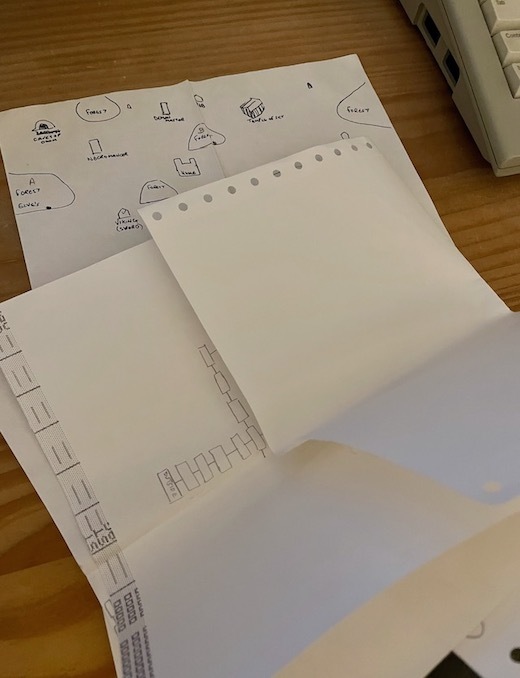 I love going through my Atari ST games and reliving some of that old nostalgia but one box contained a nice surprise. The previous owner has left his hand-made maps and if you've been following AtariCrypt, you will note that I often dig out my pen and paper. There's nothing geekier than mapping a whole new world. I love it! :)
He's drawn his own version of the world map for some odd reason. I don't get it because this is easily viewable in-game. Perhaps there's something I've missed but even so, he's drawn it well and pretty much to scale! However, the pages you cannot see in this photo contain detailed maps of the opening levels along with a couple of others for the forest areas.
Amazing!! I absolutely love finding little gems like this.
Anyhow, can you guess the game?
The last time I found something like this was with Leaderboard Golf which you can view here: https://ataricrypt.blogspot.com/2016/03/leaderboard-birdie.html
Enjoy this post?

Buy AtariCrypt a beer