Visual Storytelling: "Remember the Ladies"
My latest visual journal "Remember the Ladies" is now available for viewing on The Graphics Fairy's YouTube channel. https://www.youtube.com/watch?v=GY2nVms4Jdc
For the front and back cover, I wanted to capture a sense of how far American women had come concerning the issue of women's rights between 1620 when the first women landed on Plymouth Rock to 1920 when American women gained the right to vote. It's interesting that it was exactly 300 years for that change to happen.
I wanted to capture the beauty of women while also having them appear strong and determined. On the front cover, the woman in the golden dress commands the page. She wears golden cloth to represent her power and value while she is flanked by images of a Pilgrim woman with a child and possibly a domestic servant from Colonial Times. Those images represent the journey American women would make in the course of those 300 years to become the independent woman on the back cover who is dressed beautifully but professionally in her burgundy suit. The photograph of suffragettes marching for the right to vote in 1913 stands behind her while the photo of the little girl playing at washing her doll clothes reminds us that now a woman has choices for her destiny.
Also notice that the roses are red on the front cover but yellow on the back cover because men who were against women's suffrage wore red roses to signify their vote while yellow roses represented a vote in favor of giving women the vote. When victory appeared that it would be one vote short, the youngest state legislator at twenty-four years old, Harry Burn, voted in favor of giving women the vote. He said his mother had written him advising him to support the suffragettes and that "...a mother's advice is always safest for a boy to follow" (314 America's Women). And just like that, women gained the vote!
In creating this visual story, I drew heavily on information provided by Gail Collins in her books No Stopping Us Now and America's Women: 400 Years of Dolls, Drudges, Helpmates, and Heroines as well as PBS's historical program "The Revolution" about Elizabeth Cady Stanton and Susan B. Anthony. I would highly recommend all of these resources if you have an interest in learning more about the history of American women.
You can also find more collage art and visual stories of mine on Instagram https://www.instagram.com/august_birdsong/?hl=en and my YouTube channel https://www.youtube.com/channel/UChkFb7rUTw-4VXAxfUShisw.
The majority of the graphics used in this journal were found at The Graphics Fairy Premium Membership site https://members.thegraphicsfairy.com/login/?action=mepr_unauthorized&redirect_to=%2Fcategory%2Fbundles%2F and on their free blog https://thegraphicsfairy.com/?s=design+team+julie+rohrer. Because I was a design team member, I received a free membership to their site.
You can also find other visual journals and videos of my work on The Graphics Fairy's YouTube channel https://www.youtube.com/results?search_query=the+graphics+fairy+julie+rohrer.
Happy Crafting!
Julie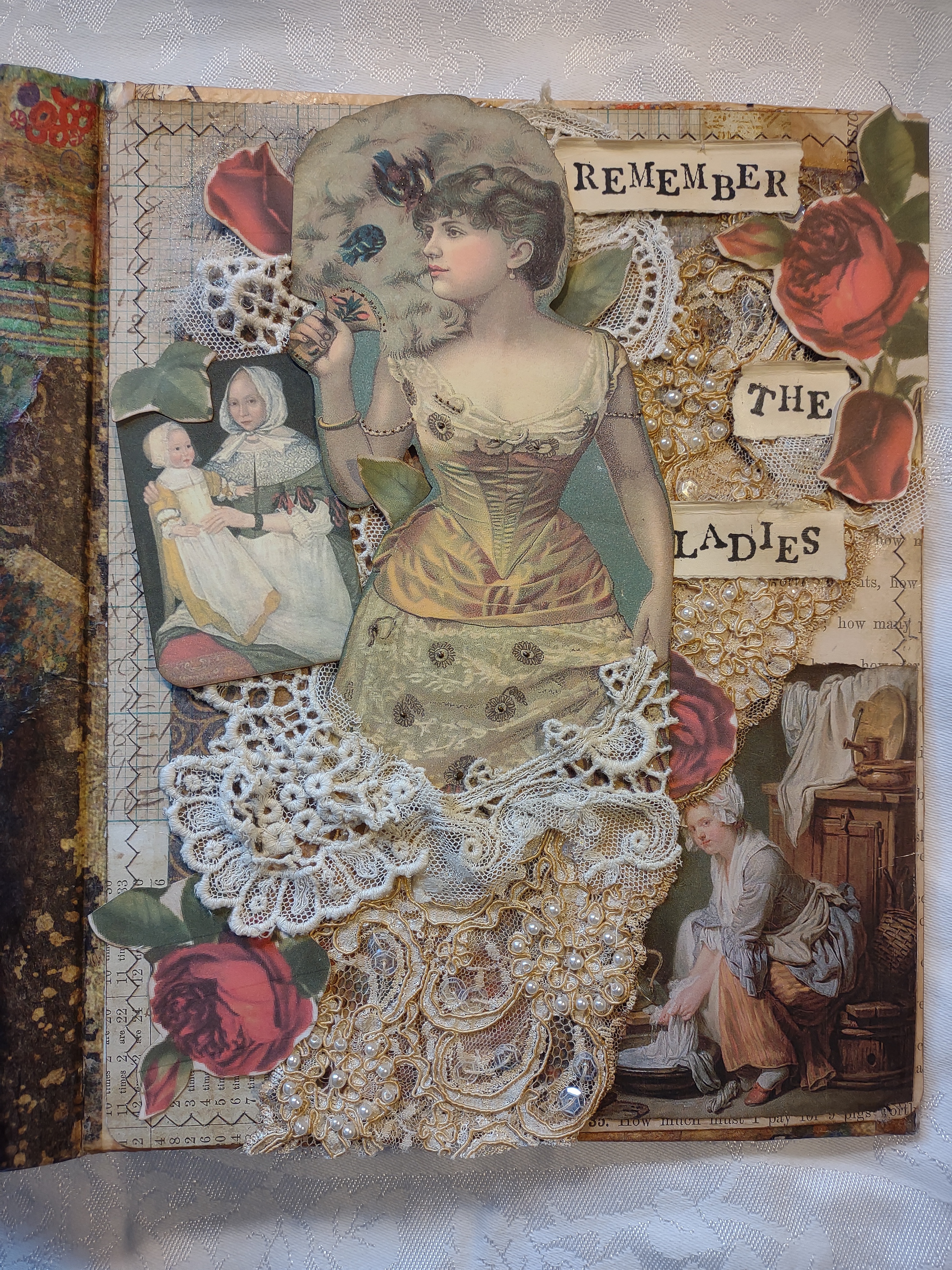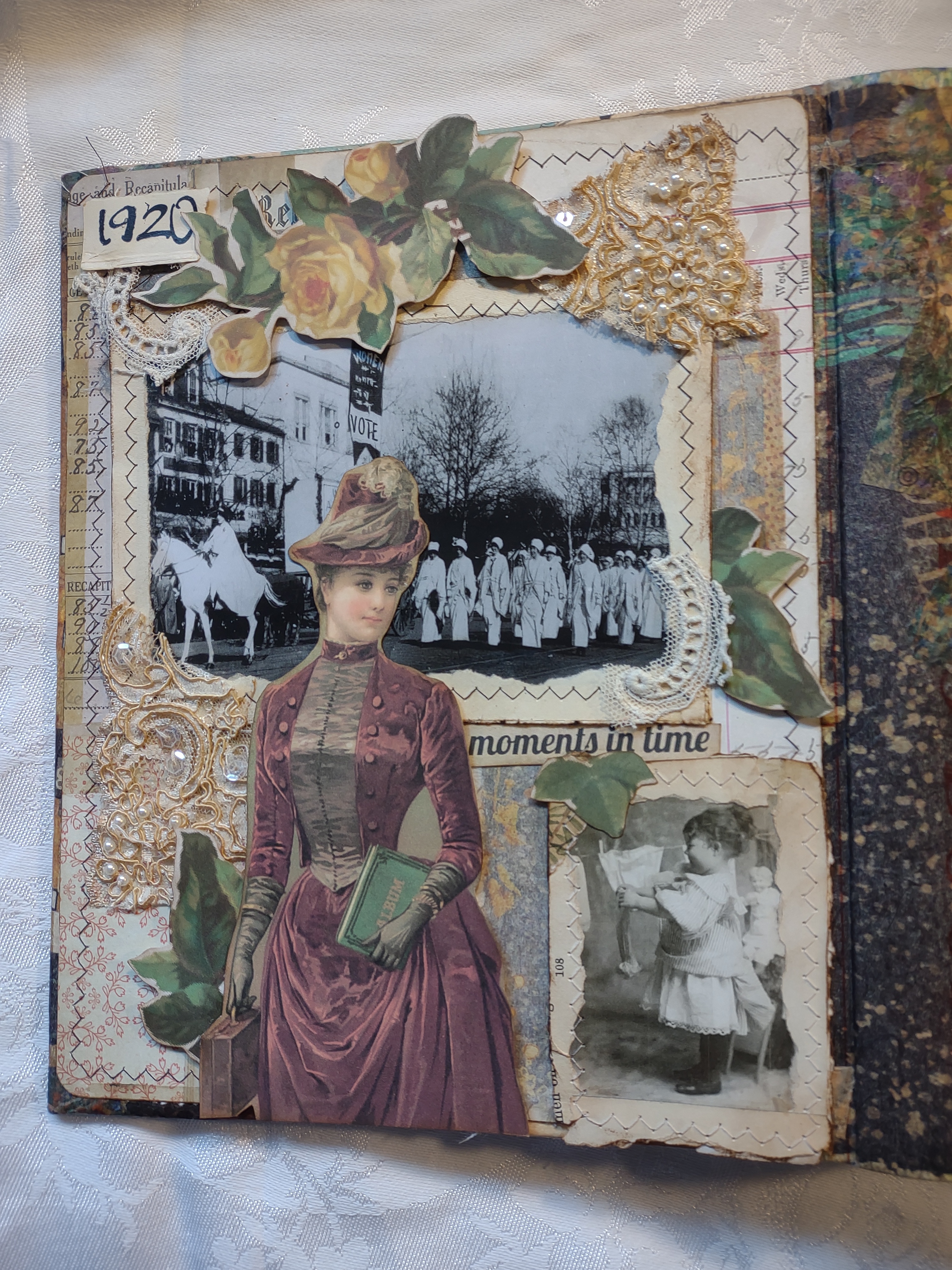 Enjoy this post?

Buy Julie Rohrer a book