Hooray!
Hello beautiful Supporters!
I am so excited to announce that I have been blessed with the opportunity to learn and earn as an independent contractor with Primerica as a representative!
I can now help my community eliminate debt, offer insurance solutions, and even help others become a representative within the company for a chance to earn as they learn and teach others how to do what they are doing in order to create wealth, especially in the black community!
What is Primerica?
Primerica Canada, offers debt eliminating and insurance solutions to individuals and families across the U.S., Canada, Puerto Rico and Spain. It has about six million customers and more than 100,000 representatives worldwide. Products offered by Primerica Canada include life insurance, debt consolidation loans, and mutual fund investments. Sound like something you need??
Let us help! We are only asking you to give us just 90 days to improve your life for the better! Satisfaction guaranteed!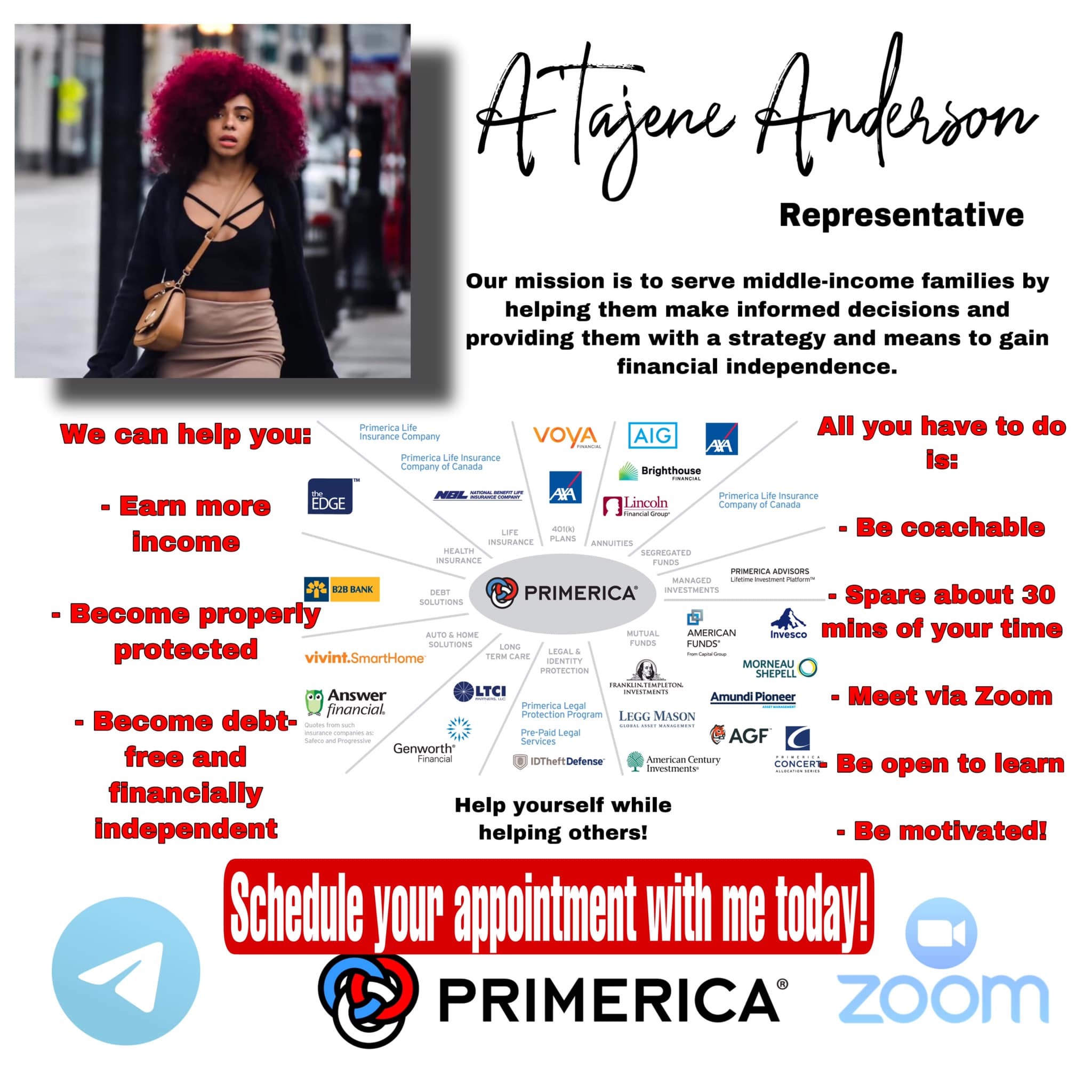 Enjoy this post?

Buy AuthoressTazz a coffee