"Prescription BBQ from Mr.Laam" [teaser for comic]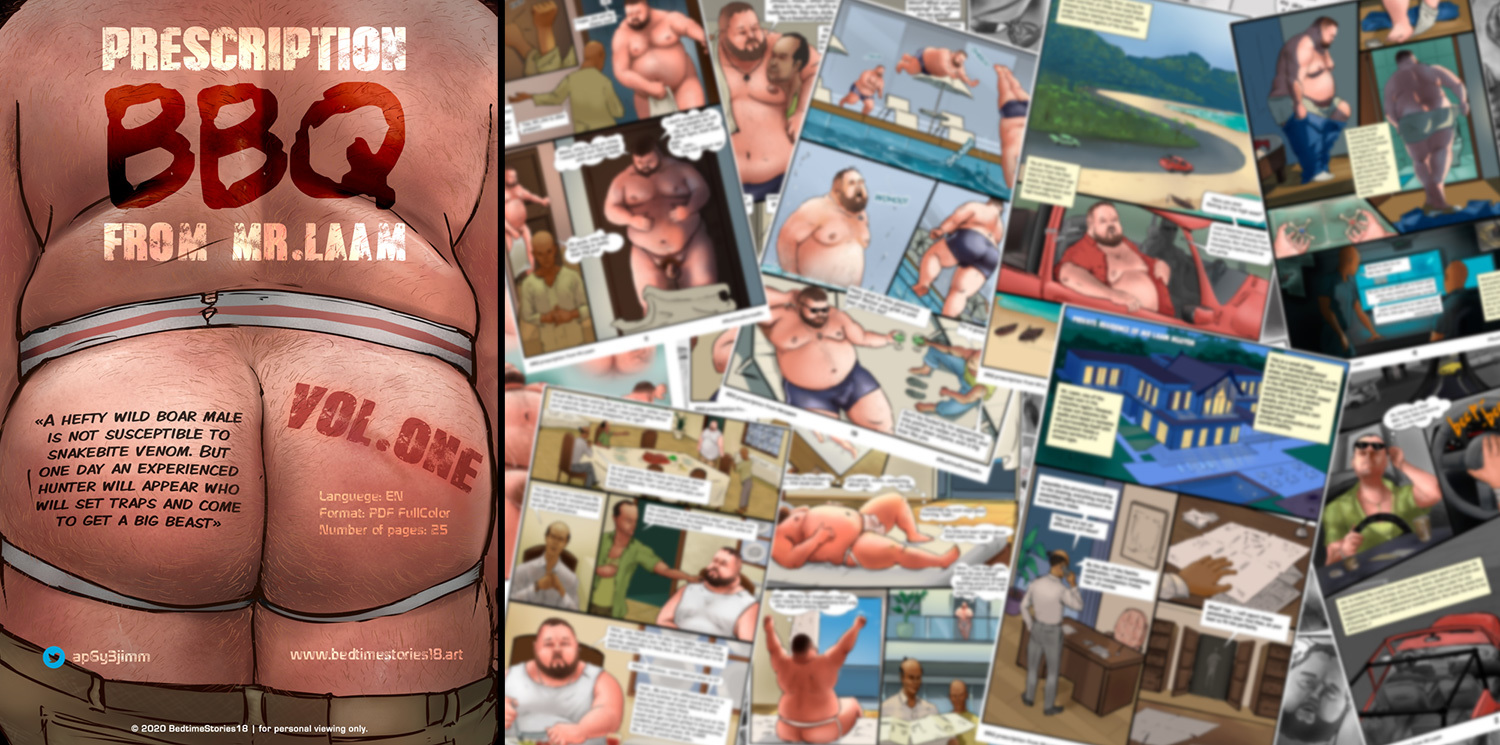 New exciting color comic from BedtimeStories18. We worked on it for 6 months in 2020 and now it's ready. The plot develops in three volumes and this is the first of them. In it you will learn about the characters and the beginning of the storyline, which is not at all as simple as it might seem at first glance.
So… We have a hefty guy named Micah, (by the way whose prototype is real guy ap6y3chub). At the invitation of his friend Jim, he agrees to take advantage of the offer to go on a trip to the outback of Vietnam, to a closed settlement. A long journey after which the guests are met by Mr.Laam Nguen. He is the master of this village. This is a dark horse in history, and you will have to look closely at him to understand his intentions.
However, I will keep the intrigue, and it will be better if you find out everything yourself. In the story, there is a thick, furry, and hefty guy, there are several chaser type characters, as well as acts of feeding the big male and domination, peeping, and spontaneous sex without an agreement and tied.
Enjoy this post?

Buy BedtimeStories18.Art a pizza