MUSIC REVIEW: AWESOME GOD by Joe Praize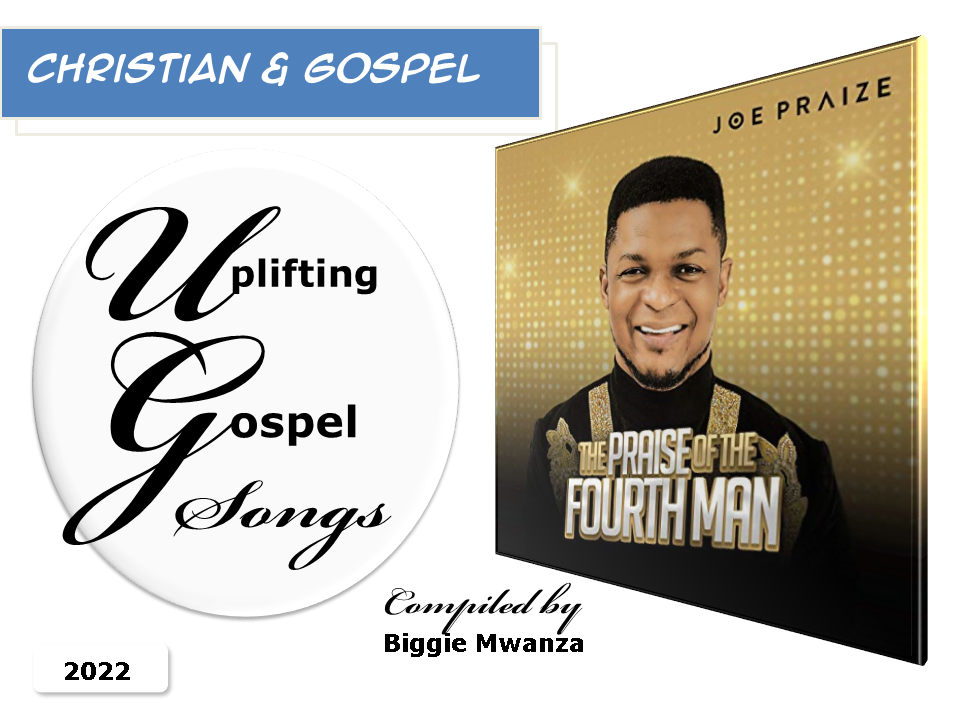 MUSIC REVIEW: JOE PRAIZE (Recommended Praise Song)
Awesome God is a Gospel track by Joe Praize, released in 2010.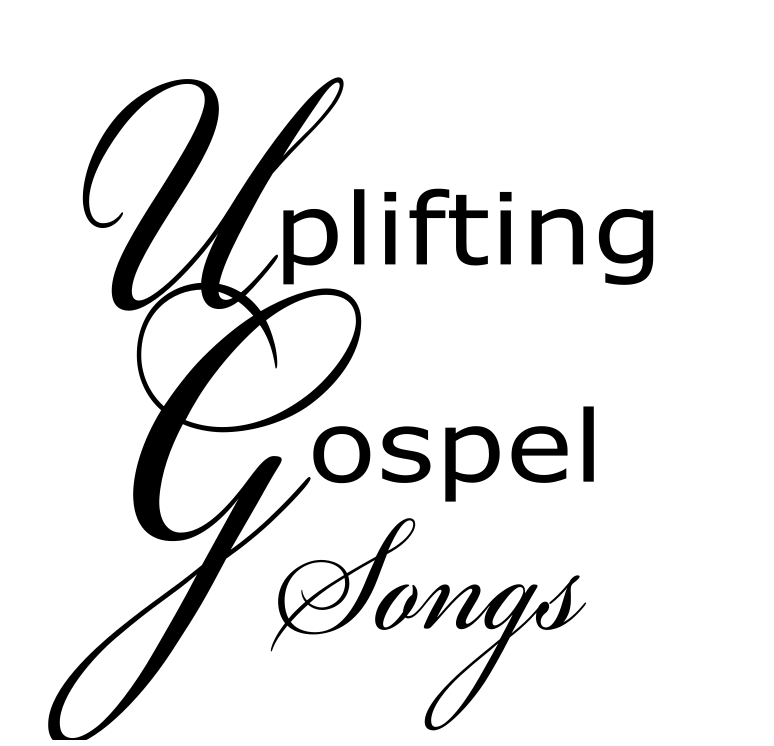 Awesome God is 5 minutes and 26 seconds long. It's average but rate is 128 kbps and the sample rate is 44100 Hz time. It's accousticness is 50%. The track isn't accoustic . Danceability is 100%, the track will lead you to dance even if you're depressed.
Additionally, the track is excellent for dancing and shaking for the Lord Jesus Christ forevermore.
The energy in the song is 98%. The instrumentalness is 80%.
The Speechness is 10%, the track doesn't contain much talking. Liveness is 9% ,the track was recorded in a studio (not live).
The vibe of the song is 94%, it is full of energy and full of the Spirit.
Now let's talk about everything I love and cherish about Awesome God.
EVERYTHING YOU NEED TO KNOW ABOUT "AWESOME GOD" BY JOE PRAIZE
The first time I listened to "Awesome God" by Joe Praize. Was when my brother shared his songs with me. Since then, I dance and enjoy Awesome God almost everyday.
I really love, Awesome God, because the message of the song is engraved on God's infallible Word. The song screams the Power of God's Word. There is more, the song is focused on Christian faith. What an uplifting song!
Additionally, the lyrics of the song are top notch. Awesome God brings you inside the throne room.
The vocals of the song are beautifully crafted. These and more, has kept me glued to the song.
Talk about the melody, style, mood, song title and production quality of the song. Dear Lord, it is heaven on Earth. I can't resist playing Awesome God 77 by 77 times.
For me, Awesome God has a deeper meaning. Just from the way minister Joe praise the emperor releases the vocals. I can feel in my Spirit that the song is personal.
I can feel the song was birthed from the throne room of intermint prayers and fastings. Crafted in the presence of angels. Sanctified by the Holy Spirit, and approved by God. This for me, fulfilles scripture, "Deep calls into deep".
How can you sing and dance to Awesome God and still remain the same? How can you learn the lyrics and still get sick? How? Where? When? Who?
I vibrate in the Holy Ghost while hearing Awesome God. This makes me feel like shouting for joy.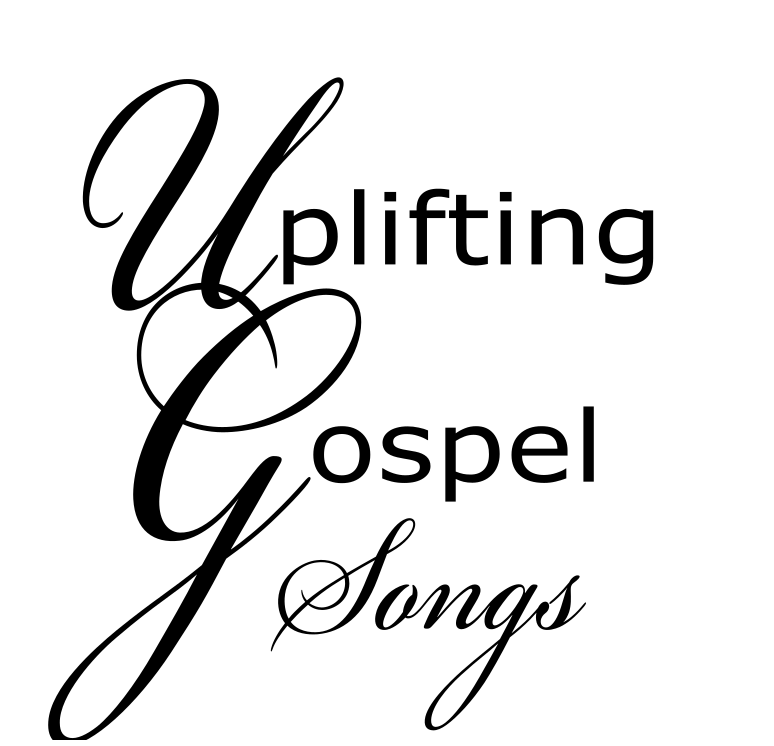 I can only imagine, if I had super powers(The New Superman), I would just fly Joe Praize to the moon and set the stage there for just the two of us. And start blursting in other tongues, and dancing to Awesome God.
Something happens to me while hearing the lyrics of awesome God. Something unexplainable happens in my spirit. The song makes me feel like I'm Born a victor. It makes me feel like Christ dwells in me in fullness. And yes, He is in me. Hallujah!
Awesome God is so special to me because I feel it brings our the best in my spirit. It Charges me to think on these thing as laid down in the scriptures (Philippians 4:8).
If you ask me how I found Joe Praize. My answer would be funny but true. Let me tell you. I found him through the ministry of Pastor Chris Oyakhilome Dsc.D.D. LOVEWORLD.
And I discovered other anointed ministers like MP, Sinach, Ada , Eben, Frank Edwards, and others.
So who can listen to Awesome God? Both born again or not born again individuals can listen to Awesome God. If you're a Christian, you can enjoy the song. The Song is in a christian genre, it will bless you and uplift your spirit man.
This explains how I personally relate with the song. Awesome God by Joe Praize is God's Word ministered to me. It is the very words of Jesus Coming to me in form of a song, full of life and power. So when I hear the song, it is God talking. Praise God!
I don't think there is a part I dont like in the song. Let's see, for this part in play time 03:21, a brother screams out a language I don't really understand. I'm sure it's a Nigerian language.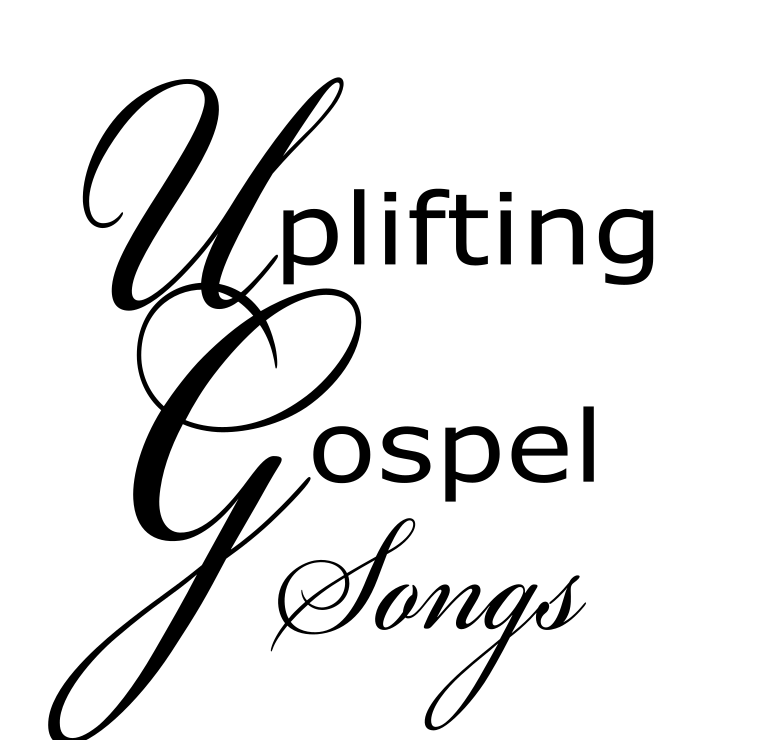 The fact that I didn't understand what he was screaming and shouting about. That doesn't in itself establish that I don't like the song.
To some who don't understand Nigerian language, this isn't your best part. With me, I enjoyed and I still enjoy every bit of it. I mean every bit of it.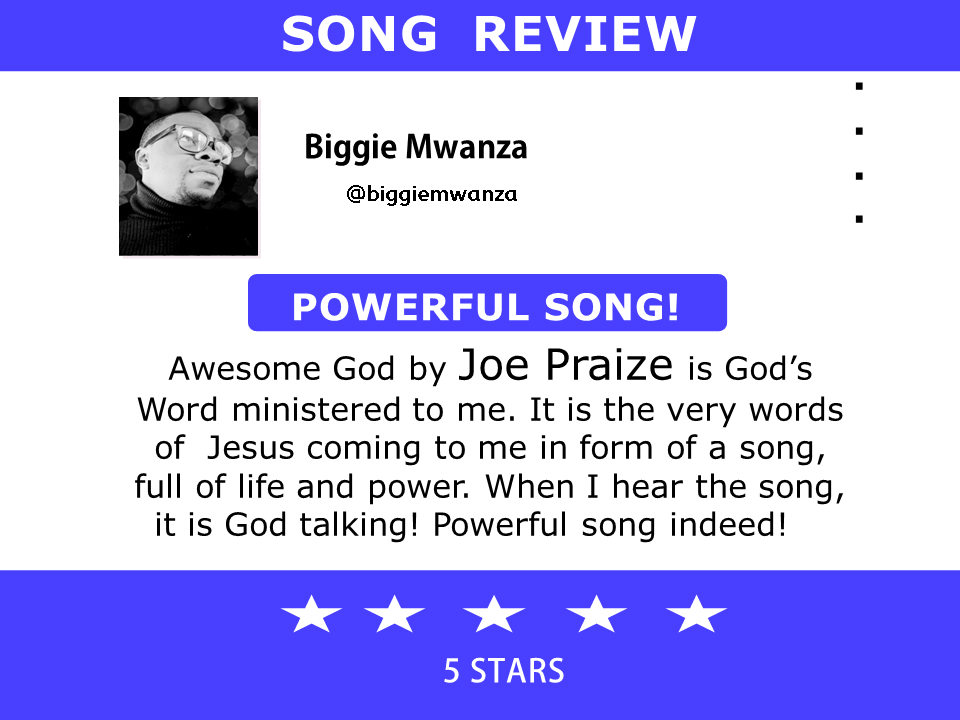 Listen to Awesome God here
Join us here
Become a Gospel Song reviewer here and share your thoughts with the World for FREE!
Enjoy this post?

Buy Biggie Mwanza a coffee