THE GREATEST GIFT FROM GOD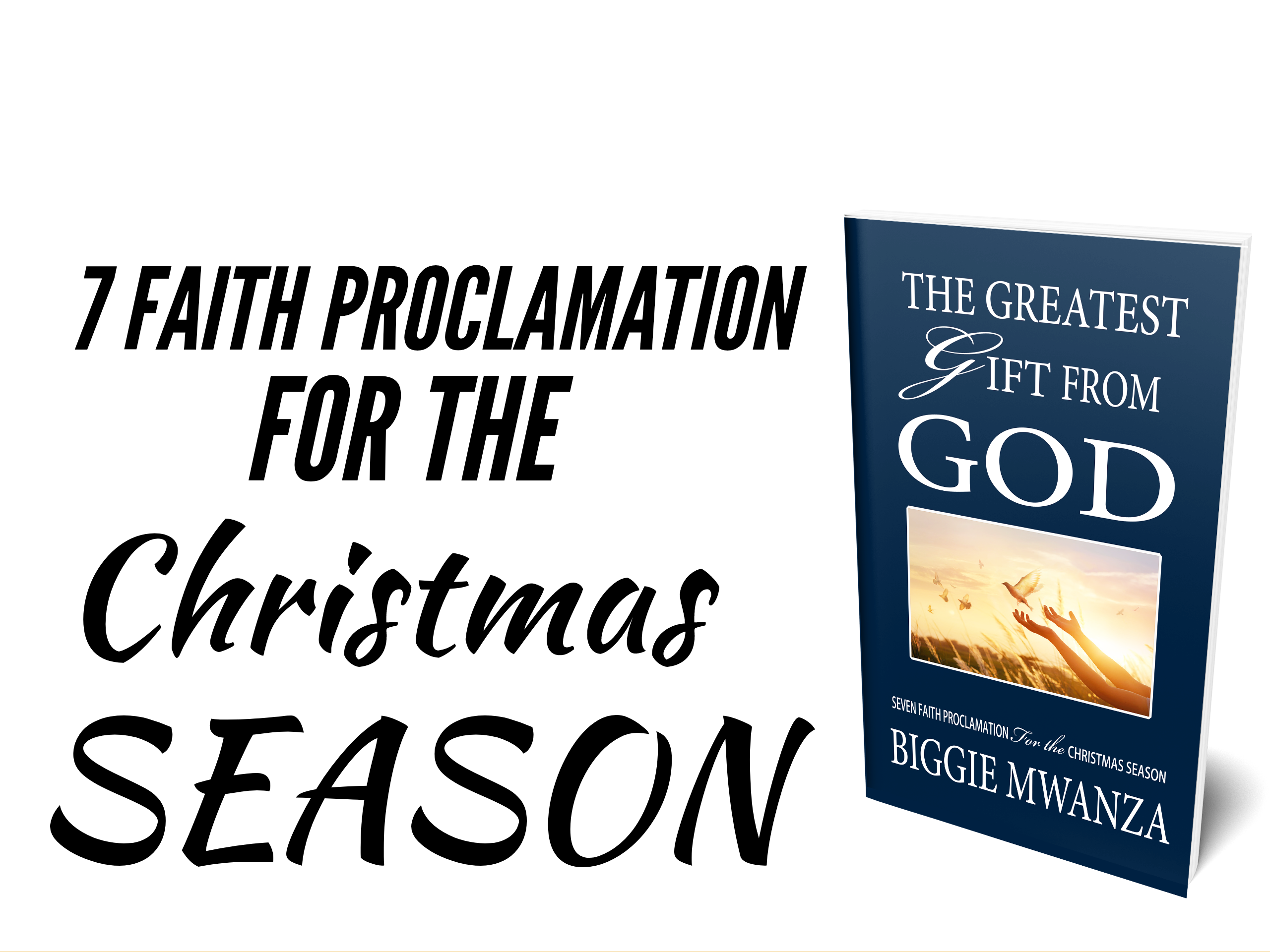 My dear wonderful friend,
Here is the good news my wonderful friend. This is the message I have for you. I'm here for His message, not mine. Jesus Christ is alive, and He is coming back soon.
Two thousand years ago, our Lord Jesus Christ came to Earth to save us from sin and Death. God gave us the Greatest Gift that no man can comprehend.
"For God so loved the world, that he gave his only begotten Son, that whosoever believeth in him should not perish, but have everlasting life." John 3:16 KJV
He come for you and me.
"You shall call His name Jesus, for He will save His people from their sins" (Matthew 1:21, NKJV).
This Christmas season, I encourage you to SPEAK THESE FAITH FILLED WORDS to your self, affirm and acknowledge every good thing God has done for you IN CHRIST.
"In such sort that thy participation. In the faith should become operative in the acknowledgment of every good thing which is in us towards Christ Jesus."
Philemon 1:6 DARBY
It is my prayer that these affirmations will charge you up and help you focus all your energy and attention on what God made you in IN CHRIST—That's the real meaning of the season! That's good news!
May God bless you abundantly,
WEEK 1: DECLARE YOU'RE THE RIGHTEOUSNESS OF GOD
TO THE BIBLE: Romans 3:21–26
But now the righteousness of God has been manifested apart from the law, although the Law and the Prophets bear witness to it—the righteousness of God through faith in Jesus Christ for all who believe. For there is no distinction: for all have sinned and fall short of the glory of God, and are justified by his grace as a gift through the redemption that is in Christ Jesus, whom God put forward as a propitiation by his blood, to be received by faith. This was to show God's righteousness, because in his divine forbearance he had passed over former sins. It was to show his righteousness at the present time, so that he might be just and the justifier of the one who has faith in Jesus.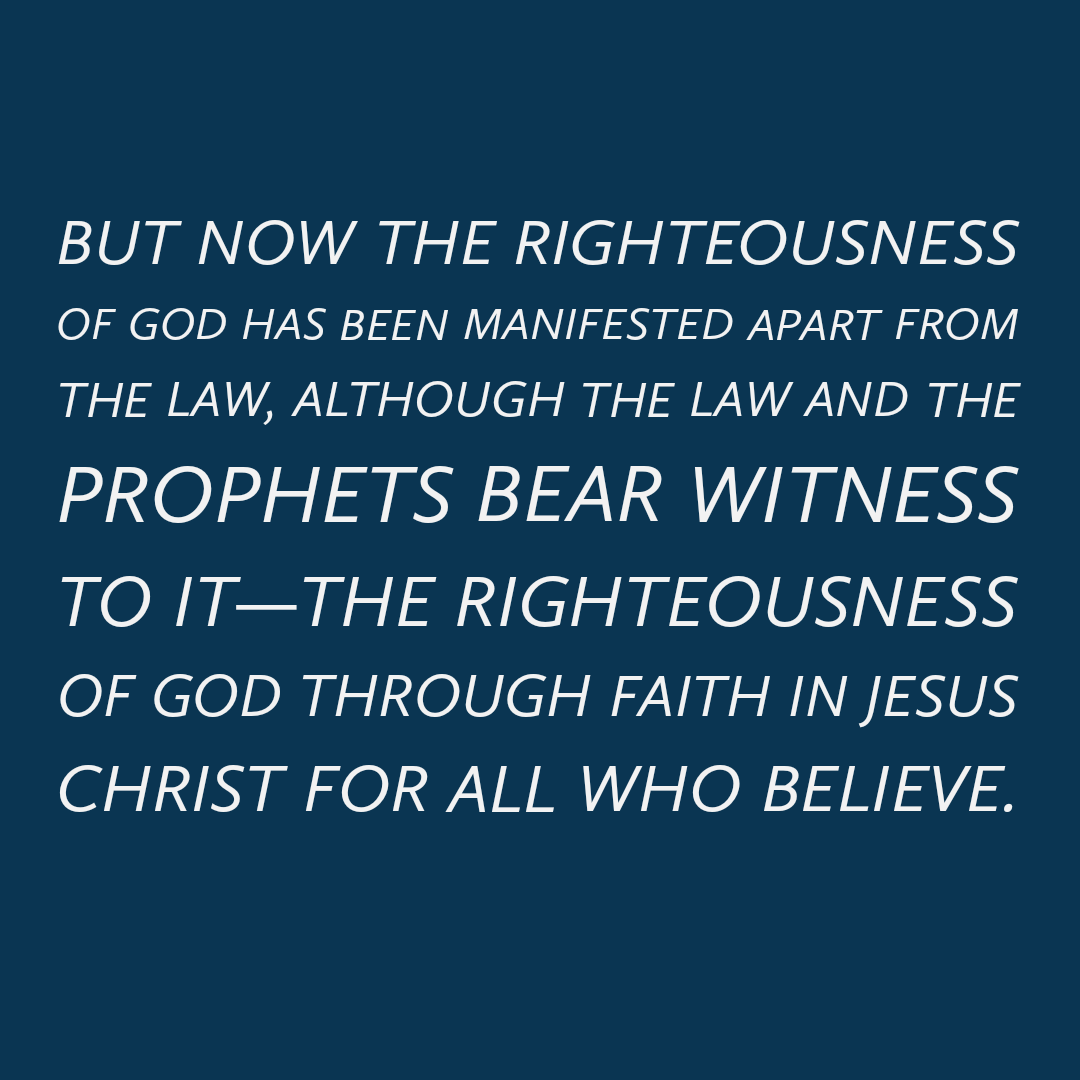 SAY THIS WITH ME
Dear Father thank you, for making me your rightouseness. Now sin has no dominion over me. I reign over sin today and the years to come. Hallujah. Thank you Father for making Jesus Christ my rightouseness. In Jesus name, amen.
WEEK 2: DECLARE YOU'RE THE ANSWER TO THE CRY OF MANY
TO THE BIBLE: (John 1:1‭, ‬3‭-‬5 DARBY)
In the beginning was the Word, and the Word was with God, and the Word was God. All things received being through him, and without him not one thing received being which has received being. In him was life, and the life was the light of men. And the light appears in darkness, and the darkness apprehended it not.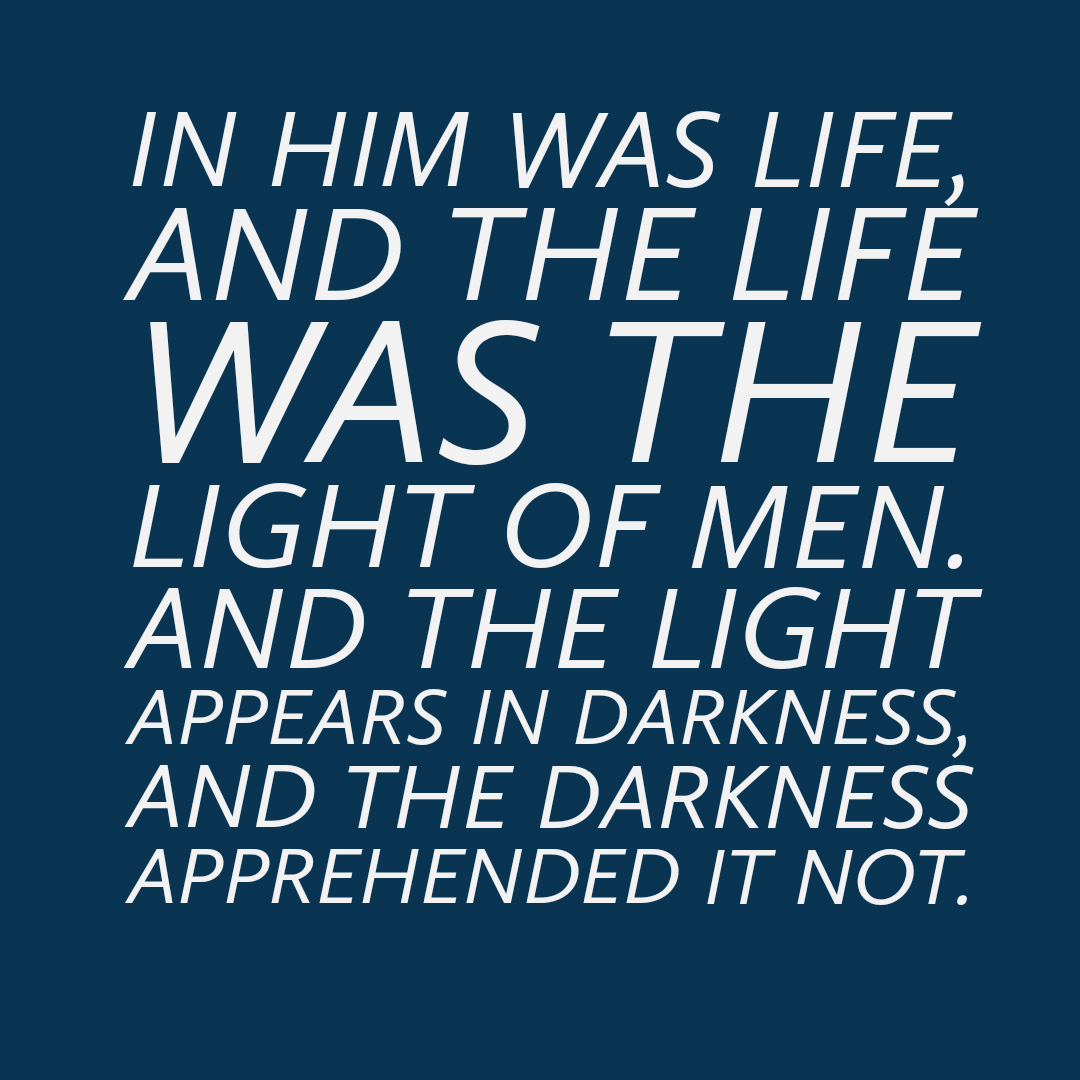 SAY THIS WITH ME
THANK YOU Father FOR EVERY GOOD thing in Christ. I affirm this Christmas season. I'm an answer to cry of many. I'm preaching Jesus through the life I live in the flesh. The Word of God is made flesh in me. Therefore, I'm the Word in flesh. Hallelujah. This Christmas season, I'm winning souls for Jesus, in Jesus name amen.
WEEK 3: DECLARE THAT YOU HAVE BEEN DELIVERED FROM THE KINGDOM OF DARKNESS
TO THE BIBLE: Colossians 1:13-22
He has delivered us from the domain of darkness and transferred us to the kingdom of his beloved Son, in whom we have redemption, the forgiveness of sins. He is the image of the invisible God, the firstborn of all creation. For by him all things were created, in heaven and on earth, visible and invisible, whether thrones or dominions or rulers or authorities—all things were created through him and for him. And he is before all things, and in him all things hold together. And he is the head of the body, the church. He is the beginning, the firstborn from the dead, that in everything he might be preeminent. For in him all the fullness of God was pleased to dwell, and through him to reconcile to himself all things, whether on earth or in heaven, making peace by the blood of his cross. And you, who once were alienated and hostile in mind, doing evil deeds, he has now reconciled in his body of flesh by his death, in order to present you holy and blameless and above reproach before him.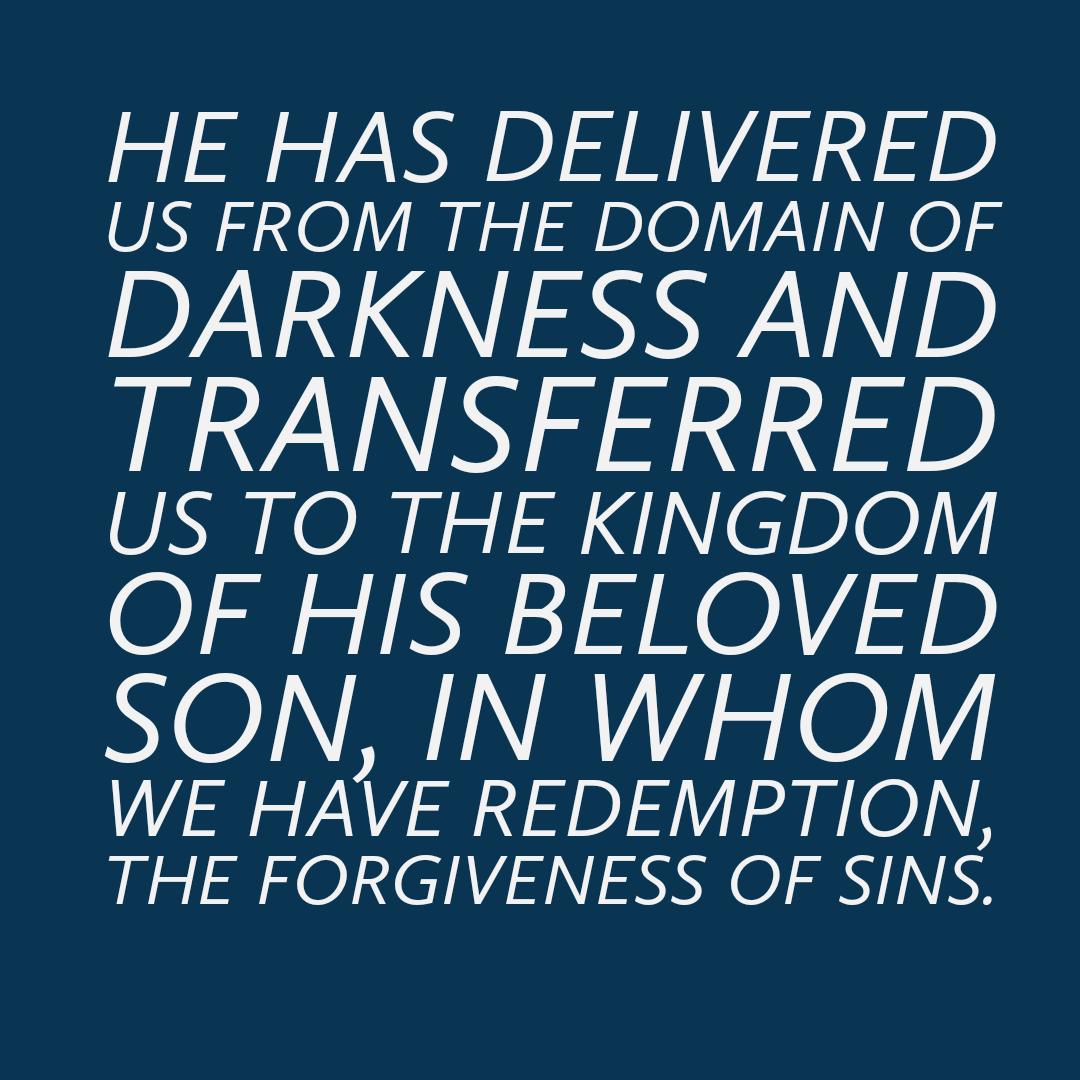 SAY THIS WITH ME
I'm delivered from the kingdom of darkness and translated into the kingdom of light. I see through the eyes of God this Christmas season. I have redemption in Christ Jesus, therefore I reign through him and in him forever. Glory to God!
WEEK 4: DECLARE YOUR MIND IS RENEWED BY THE WORD BY THE POWER OF THE HOLY GHOST
TO THE BIBLE: Romans 12:1‭-‬3 KJV
I beseech you therefore, brethren, by the mercies of God, that ye present your bodies a living sacrifice, holy, acceptable unto God, which is your reasonable service. And be not conformed to this world: but be ye transformed by the renewing of your mind, that ye may prove what is that good, and acceptable, and perfect, will of God. For I say, through the grace given unto me, to every man that is among you, not to think of himself more highly than he ought to think; but to think soberly, according as God hath dealt to every man the measure of faith.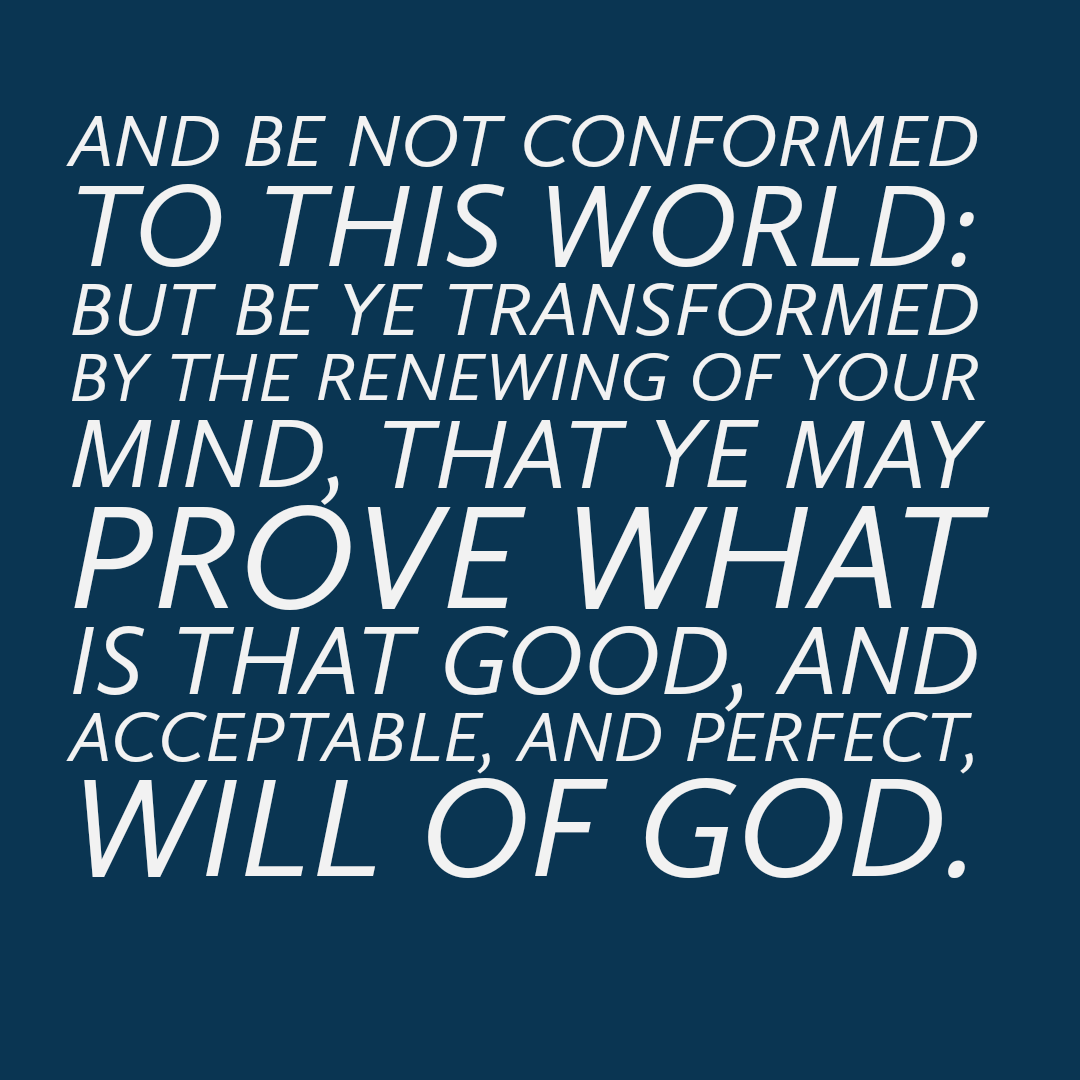 SAY THIS WITH ME
The life of God is at work in all that concerns me. My mind is renewed. I only think about things of the Spirit. My mind is renewed to win souls for Jesus this Christmas season. The very life of Jesus Christ is working in my body, in the Name of Jesus. I declare that all those connected with me are also preserved by that life! Death is defeated in everything that concerns me. I walk in the light this Christmas season as God is in the light, and my faith is producing results every day. My fellowship with the Lord Jesus is effective every day. The Word of God is working in my body, mind, and spirit, and gives life to everything about me. The Greater One lives inside me. There is no death in any area of my life or in my body. Hallelujah.
WEEK 5: DECLARE THAT THE GOSPEL OF OUR LORD JESUS CHRIST IS PREACHED ALL AROUND THE WORLD
TO THE BIBLE:Mathew 24:14
And this gospel of the kingdom shall be preached in all the world for a witness unto all nations; and then shall the end come.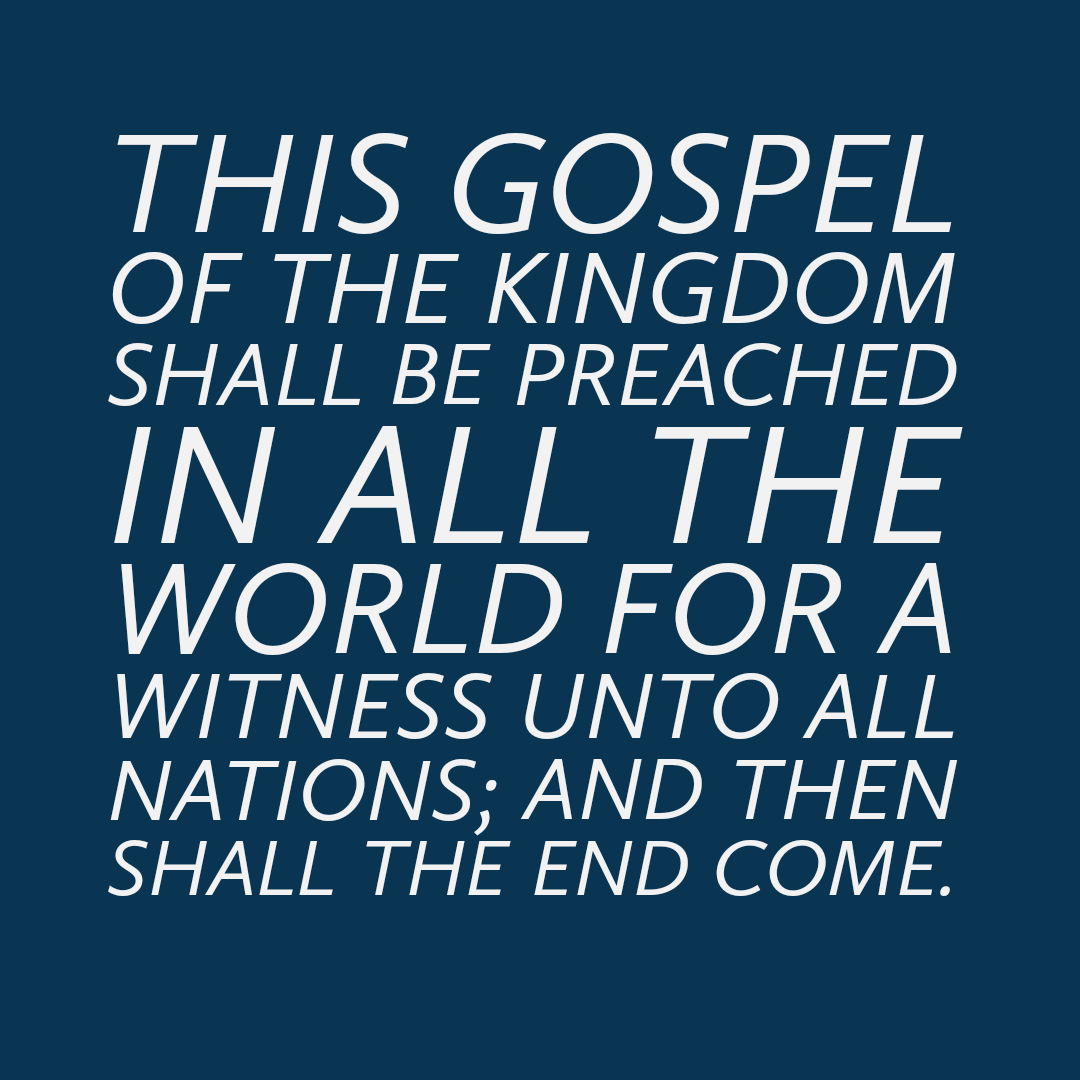 SAY THIS WITH ME
I declare that the gospel is preached all around the World through me without hindrance. Nothing can stop this message. As I preach the gospel, everything and all things are working together for my good this Christmas season. My mouth shall preach this gospel without compromise. My legs shall visit the sick and heal them. My hands heals the sick this Christmas season, and my eyes are focused on things of God this Christmas season.
WEEK 6: DECLARE THAT YOU'RE WINNING MANY SOULS THIS CHRISTMAS SEASON FOR OUR LORD JESUS CHRIST
TO THE BIBLE: Ephesians 6:18 KJV
Praying always with all prayer and supplication in the Spirit, and watching thereunto with all perseverance and supplication for all saints;
SAY THIS WITH ME
Thank You Dear Father,for the gift of prayer and the opportunity to fellowship with you. I am winning many souls to your Glory this Christmas season. I'm victorious. And I am living a triumphant life above any hindrances to the Gosple of our Lord Jesus Christ forevermore. Thank you Lord that this Christmas season, I walk worthy of this calling, today and always, fully taking advantage of the power of divinity at work in
me to win souls, in Jesus' Name. Amen.
WEEK 7: DECLARE THAT ALL THINGS ARE WORKING TOGETHER FOR YOUR GOOD THIS CHRISTMAS SEASON
TO THE BIBLE:Romans 8:28 KJV
And we know that all things work together for good to them that love God, to them who are the called according to his purpose.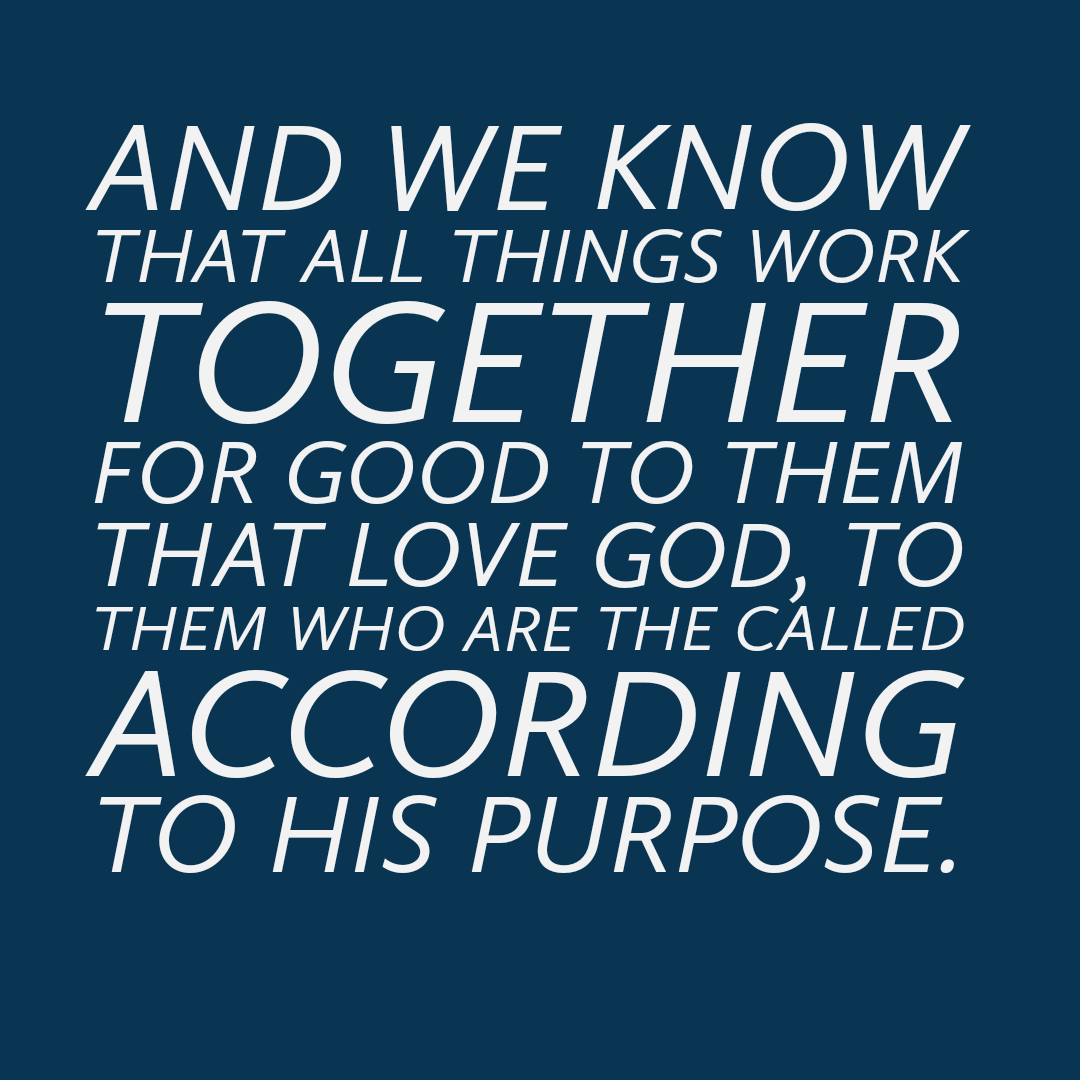 SAY THIS WITH ME
I am confident of this very thing: that all things are working together for my good this Christmas season.Therefore poverty, failure, sickness, and death are not a part of my life because the life that's at work in me is superior to the devil and all his works. Today, I walk with the consciousness that greater is He that is in me, than he that is in the world, for eternal life is at work in me. Hallelujah!
God bless you once again abundantly. Win a soul for Jesus today!
Enjoy this post?

Buy Biggie Mwanza a coffee