Thank you from all at Cafe Track
Thank you all for your continued support. Since we launched we have had amazing support, be it for Stand Up Bingo or for purchasing a virtual Coffee to support our work
As our "physical" Cafe re-opens we are delighted to launch another level of our membership scheme.

We now have a Gold (£10 a Month) and Silver (£5 a Month) level of membership which you can sign up for to support us. Check out our membership page to see the benefits which these offer.

Our "Virtual Coffee" shop will remain open 24/7 if you ever fancy a treat.
Thank you all so much, we are now up to 38 individuals whom we have supported into work #autism #employment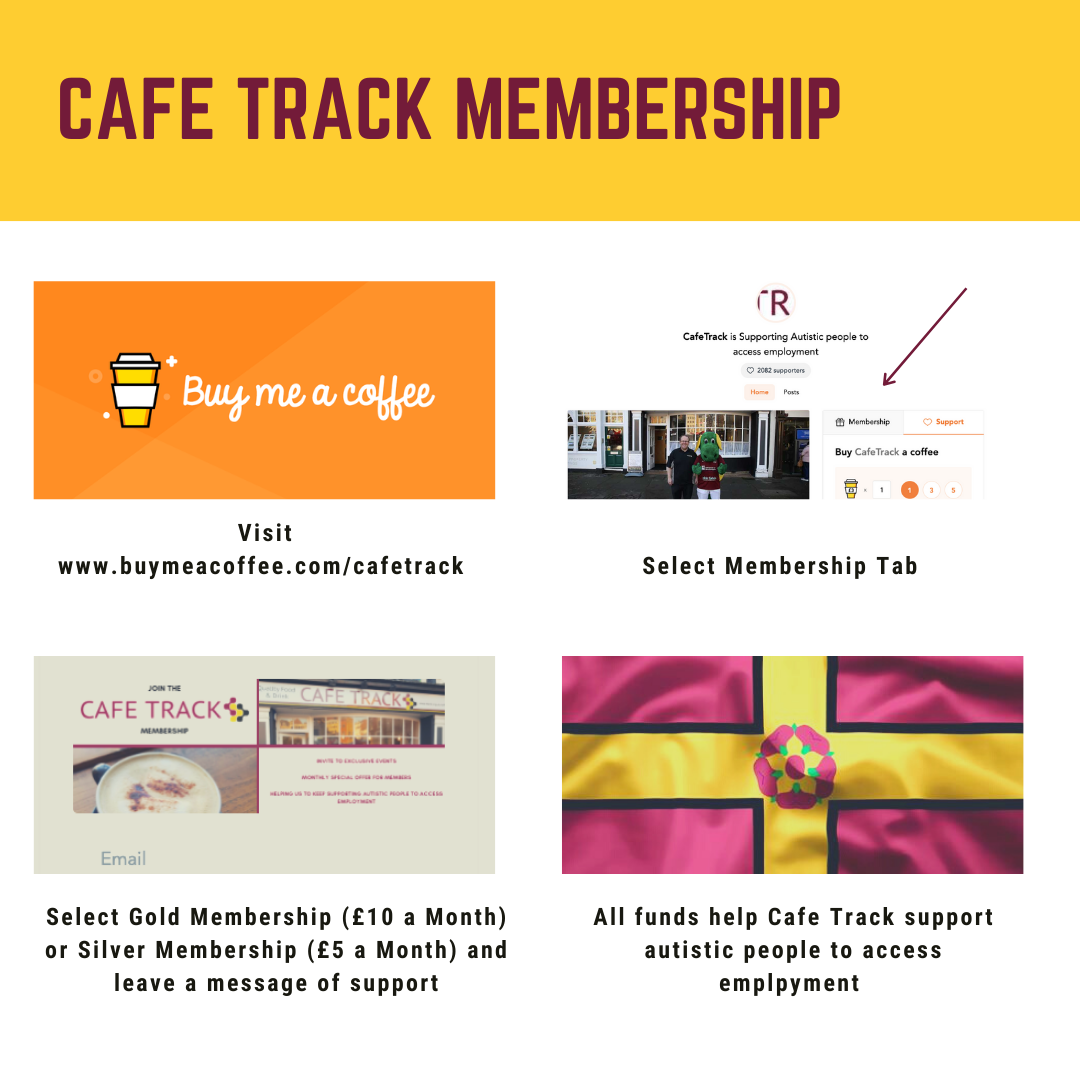 Enjoy this post?

Buy CafeTrack a coffee