Meet the Book Blogger: Louise Cannon of Bookmarks and Stages
Today we travel to Menstrie, a small village in Clackmannanshire, Scotland to chat with Louise Cannon of Bookmarks and Stages about how the Edinburgh Fringe Festival, discovering authors and books, being shortlisted as Citizen of the Year, resilience, a bucket list, visiting museums, and exploring places come together as part of Louise's past and current life.
A dedication from Louise who just recently lost her gran:
Dedicated to my wonderful, fun and strong gran – June Hoffman who died aged 90. On April 25, 2020, my wonderful gran died of Covid 19 in her care home. My blog will still go on as best as I can manage. My support to readers and authors and publishers is still there ... https://meetingtheauthors.com/2020/05/07/meet-the-book-blogger-louise-cannon-of-bookmarks-and-stages/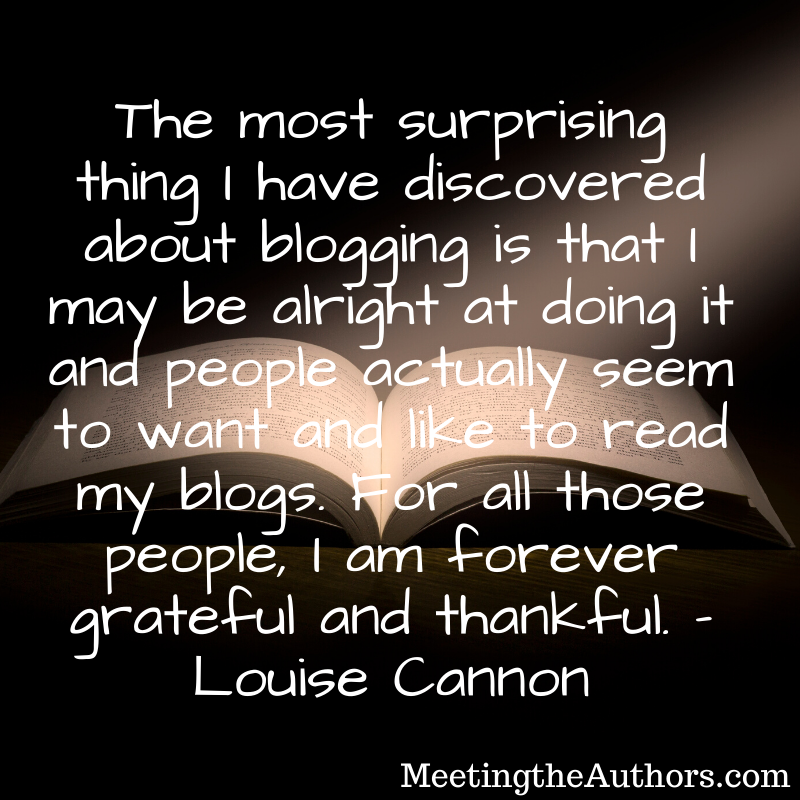 Enjoy this post?

Buy Camilla Downs a coffee