GRANT MORGAN: A LITTLE BETTER EACH DAY [THE IDEA-SHARING PROJECT EP. #01]
One of the most celebrated coaches in South African cricket is Grant Morgan, or Morgs, as he is affectionately known. A very passionate and dedicated man whose drive is to make a difference in the lives of the people he leads. Not just in making them better cricketers, but also better sportspeople and better human beings. He gives his all, always.
I recently caught up with him and we had a chat that resulted in a podcast. So, instead of an article, this week there is a podcast, The Idea-Sharing Project.
(But if you really want something to read, there is this brief on Grant Morgan: https://chadwickdrive.com/2021/01/26/morgs-on-the-idea-sharing-project/)
Take a moment and listen to Grant Morgan as he shares opinion, ideas and insight:
https://chadwickdrive.com/podcast/grant-morgan-a-little-better-each-day-the-idea-sharing-project-ep-01/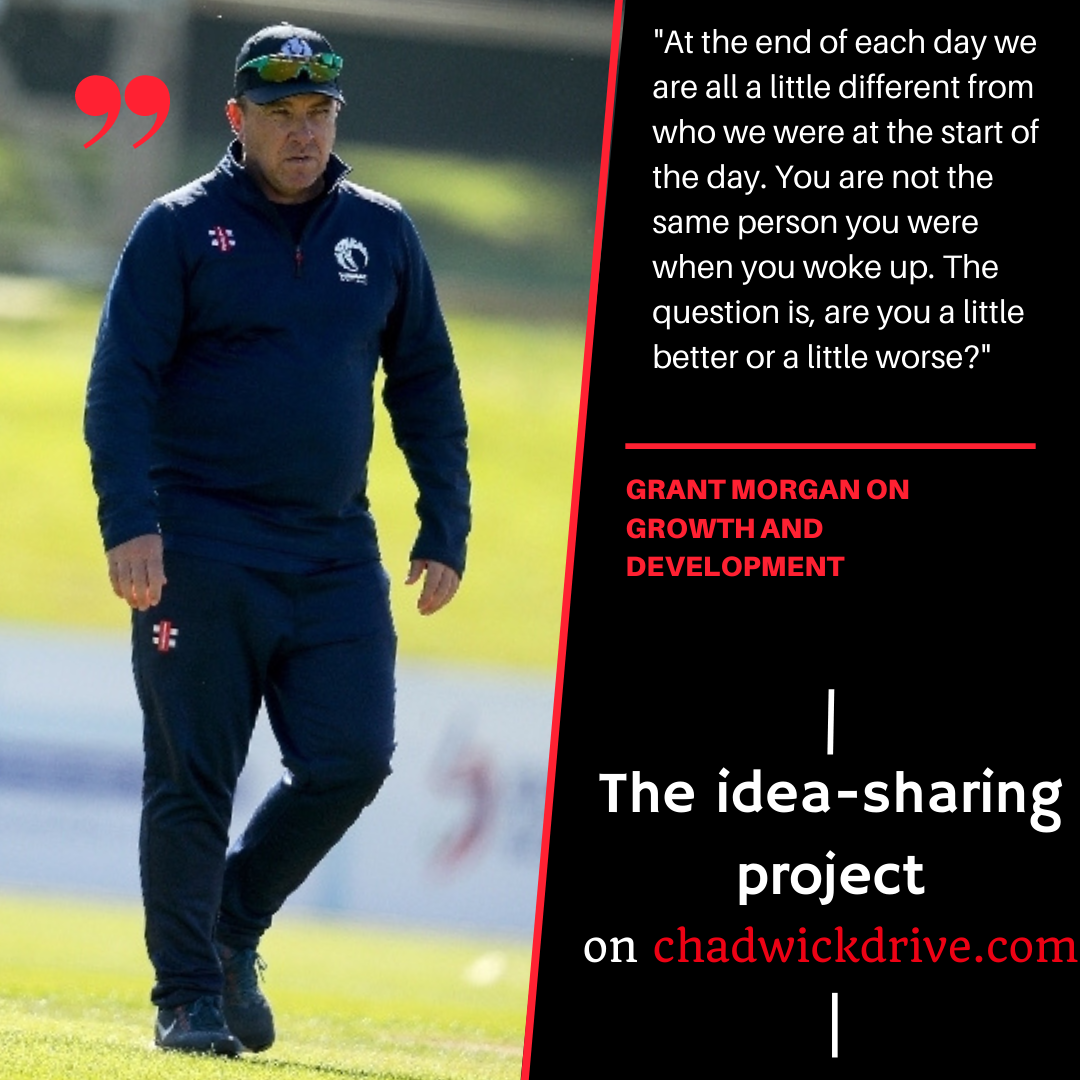 Enjoy this post?

Buy ChadwickDrive a coffee