Jezzabelle and Mac are Back!
You can now read my new thriller
I've really enjoyed getting to know more about them in their second darker investigation in the Burned Series Book Two.
And of course imagine myself pounding the streets of my beloved Sheffield landscape.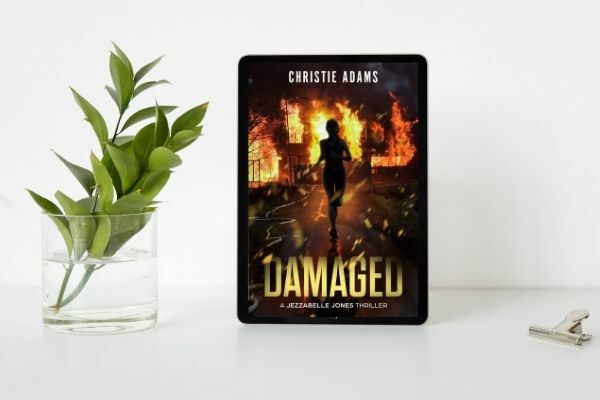 Damaged - A Jezzabelle Jones Thriller
Jezzabelle 'Belle' Jones, insurance investigator, returns in this dark story of abuse, murder and hidden secrets.
An inferno rages in Morton House Children's Home. Once the firefighters get the fire under control, they discover bones in the cellar.
They soon realise the bones don't belong to one fire victim. These are the bones of children buried there over the years.
Belle again works with Mac, a retired firefighter who nows own his own Private Investigator business.
They put their own lives at risk to find out exactly what happened at Morton House.
With friends old and new, they must avoid getting distracted by their own demons to make sure they solve the mystery.
Can they discover the truth before more the authorities put more children in danger?
Is glamorous, ambitious Dr Amanda Hughes-Wright involved?
How is Belle's old nemesis, the property developer Cridland, involved, if at all?
Can Belle find out what really happens at Morton House Children's Home and stop more children from going missing?
The second book in the Jezzabelle Jones series, set in Yorkshire, England.
Get to know them first, you can buy Burned Book 1
Ashes - A Jezzabelle Jones Mystery
A warehouse fire leaves a homeless military veteran dead.
In his pocket a dog-eared birthday card, and a faded photograph of a young girl.
Jezzabelle 'Belle' Jones, insurance investigator, is surprised when she's trusted with the case. It could finally lead to her long-awaited promotion.
Her instincts tell her this fire wasn't an accident.
When her boss comes under pressure from the wealthy warehouse owner, she's told to close the case quickly.
She knows she should follow the rules, but Belle's never liked doing as she's told.
She calls on Barnaby 'Mac' St John, a reclusive ex-firefighter, to help her work out what happened.
The little girl in the photograph deserves answers.
Enjoy this post?

Buy Christie Adams a Cuppa Tea