Midnight Surprise.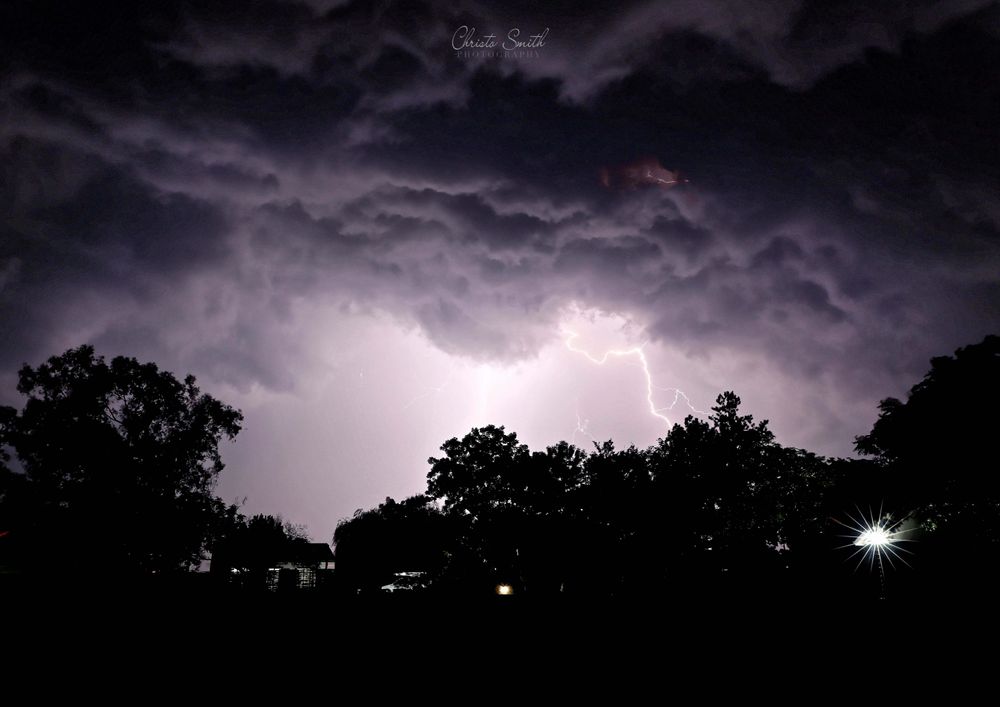 Midnight Surprise. 
Sitting in the dark during Loadshedding, I started to hear the distant rumble of thunder. I jumped up, grabbed my camera and headed into my yard to try and capture some lightning which has been so illusive over the last few months. 
I so badly wanted to go and get a better viewpoint but because of curfew, I was limited to the limits of my yard. 
I only managed to capture a couple of strikes before the rain came down, and it came down in buckets. I ran for cover. 
What I find so interesting with this photo is you can see the incredible storm cloud structure. Something you don't normally see during a night time storm. The clouds looked fierce tonight, and I find them fascinating... 
I hope that you like this photo. 
This was taken in Farmall looking east towards Randburg just after midnight. 
This is a composite image created from some of the images that I captured which have been overlayed to create a single image. 
I am Proudly South African. 
Enjoy this post?

Buy ChristoSmith a coffee