Moon Rising over Umhlanga Rocks.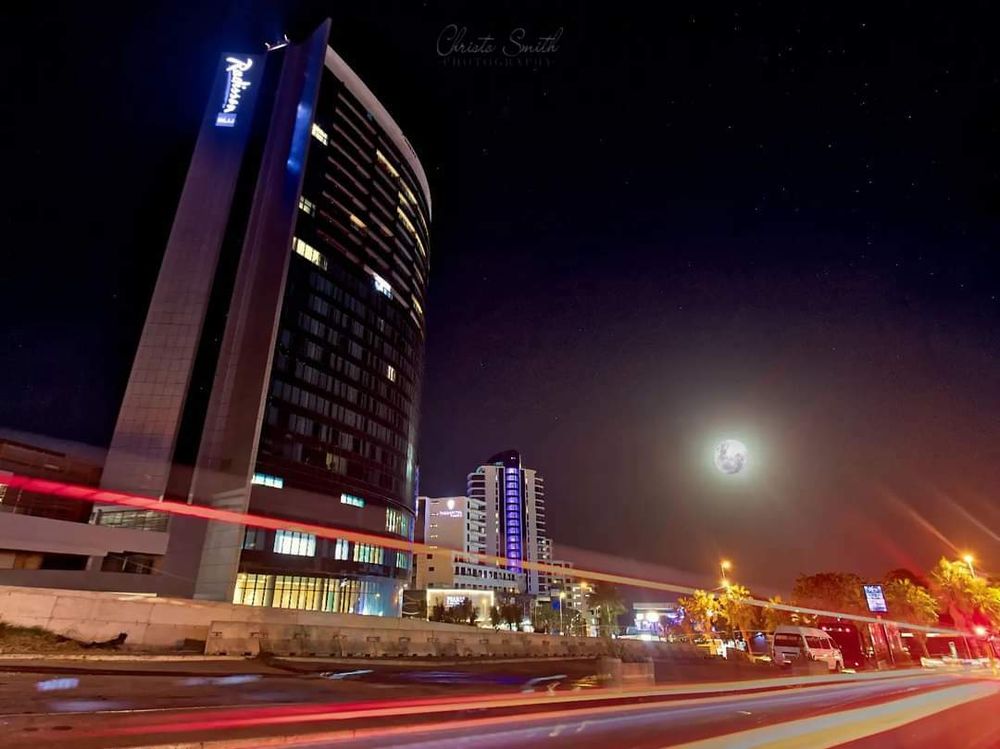 This evening's moon rising was incredible.
I had to stop and take a photo as the moon was rising over Umhlanga Rocks.
I quickly stopped on the side of the road in the heart of Umhlanga's Village, and this was the scene which I saw.
The roads were busy with people coming home from work, or on their way to a restaurant. The moon shining brightly over the city's lights. Different colours shining brightly together, all under the stars which peeped out from behind the powerful glow of the moon.
So much beauty...
I hope that you like the photo.
This photo is comprised of two separate images respectively, one for the foreground, and one for the moon. The moon as photographed tonight has been superimposed onto the foreground image to show you what I saw, as I saw it.
What a spectacular evening in one of most beautiful cities in South Africa. South Africa always is just incredible in her beauty, day and night. Keep looking for the beauty and you'll see it, it's everywhere.
I am Proudly South African.

Enjoy this post?

Buy ChristoSmith a coffee