Washed Out Storm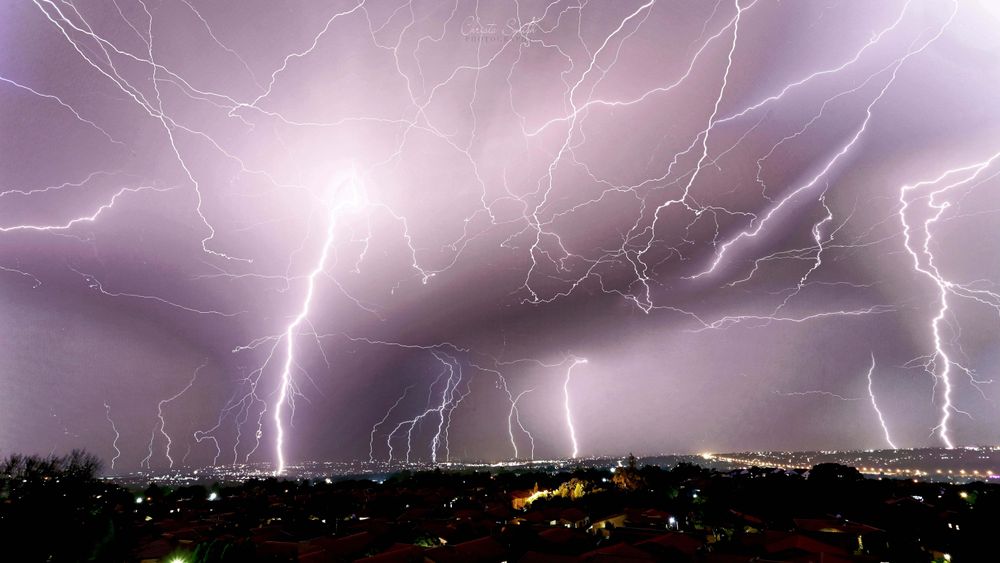 What a storm tonight. 
I rushed to the roof of Bellaires Center in Northriding, and the storm was building over Johannesburg. I got a few shot of the drama in the sky which I'll post tomorrow. I then tried to shoot the lightning but the rain and hail stopped me quite quickly. 
I then shot some of the storm through a door way but as soon as the rain softened a bit, I managed to get this shot...
The storm was right above us and lightning was seen in every direction but I chose this view. This is looking out over Fourways towards Midrand and Pretoria. There was a lot of moisture which gives the photo its "washed out" appearance...
This was incredible to witness and this photo simply does not do the majesty of nature justice. I hope that you like it though. 
This is a composite image created from some of the images that I captured which have been overlayed to create a single image. 
I am Proudly South African. 
Enjoy this post?

Buy ChristoSmith a coffee