As recently as in 2016, only 4% of Fortune 500 CEOs were women even though they formed 57% of the U.S. labor force. Though women are heavily under-represented in STEM professions, a number of them have risen over the barriers to head the world's most powerful tech companies,and drive rapid transformation in IT. With International Women's Day around the corner, we take a look at the five most powerful women in technology this year.
Sheryl Sandberg, COO of Facebook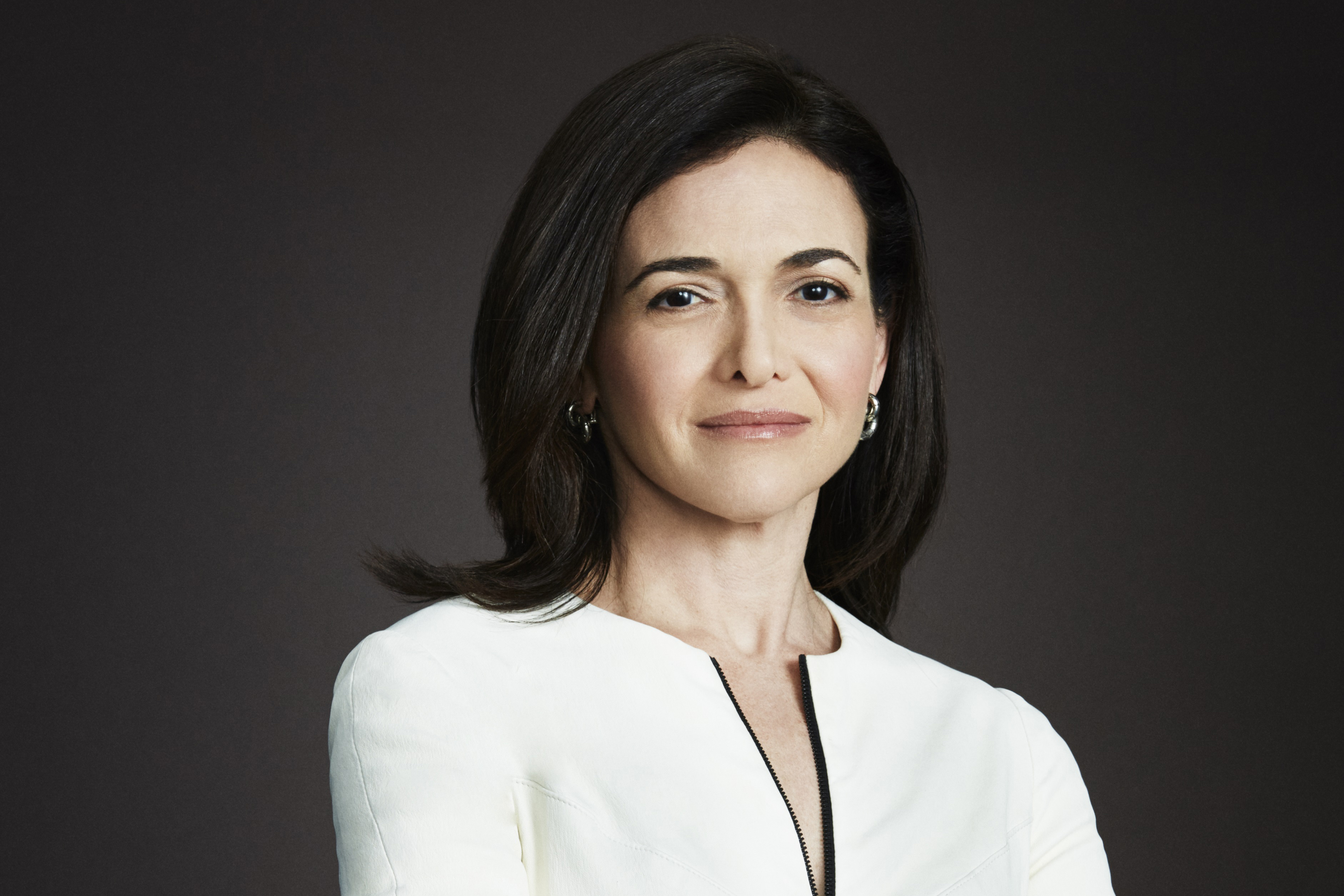 Having previously served as the vice president of global online sales and operations at Google — developing AdWords and AdSense that turned out to be the biggest sources of revenue for the company, Sandberg joined Facebook as the company's chief operating officer in 2008. Since then, she has been responsible for the company's marketing, human resources, business development, sales, public policy and communications.
Sandberg's efforts at Facebook finally started taking shape when the social media company raised $16 billion in its first IPO- earning her a place as the first woman in the board of directors. She hasn't looked back since- penning two popular books to inspire women to succeed in the workplace while leading multiple verticals at Facebook through several highs and lows.
Sandberg has featured multiple times in Forbes' and Fortune's lists of the most powerful women in technology and business and having waded past the Cambridge Analytica scandal that almost came close to sinking Facebook forever, she looks primed to stay among the most influential, rich, and powerful women in technology in the coming years.
Safra A. Catz, CEO of Oracle
Having immigrated to the U.S. from Israel as a child, Catz completed her graduation from the Wharton School and a J.D. from the University of Pennsylvania Law School in 1986. After serving as the senior vice president and the managing director of Donaldson, Lufkin & Jenrette, she joined Oracle in 1999 and quickly rose the ranks to become a board member in 2001.
Catz's rise through the ranks continued at a brisk pace until she became the co-CEO of Oracle with Mark Hurd after Oracle founder Larry Ellison stepped down as CEO. Following Hurd's passing in October 2019, Catz became the sole CEO of the company. Since 2014, she has been among the most popular women executives in tech along with Ginny Rometty of IBM, Mary Barra of General Motors, Susan Wojcicki of YouTube, and Marillyn Hewson, CEO of Lockheed Martin.
While Oracle's $10.3 billion acquisition of rival PeopleSoft in 2005 has been hailed as Catz's main achievement, she has also worn many hats during her two-decade long tenure at the company. Also serving as Oracle's CFO, she oversees finance, legal, and manufacturing operations and also served as the company's president before she became CEO. She is also a board member of The Walt Disney Company and served as a director of HSBC Group for eight years.
Jennifer Morgan, co-CEO of SAP
Having joined SAP in 2004 to work in the company's public sector business, Morgan became co-CEO along with SAP Executive Board member Christian Klein in October last year when former CEO Bill McDermott stepped down. Before she became co-CEO, Morgan was SAP's President of the Cloud Business Group and prior to that, led the company's operations in Americas & Asia Pacific Japan.
Morgan was already a well-known figure even before she became the co-CEO. In 2015, she led efforts to eliminate the gender pay gap at Oracle and as a result of her actions, 99% of Oracle employees, both men and women, started getting paid equally. Not only did she become a CEO before touching fifty, she was also the first American woman to become a member of SAP's Board and the first woman ever to become a CEO of a company on the German DAX index
Amy Hood, CFO of Microsoft
Armed with experience in investment banking and capital markets groups roles with Goldman Sachs & Co. and a Master's degree in business administration from Harvard University, Hood joined Microsoft in 2002 to serve in the company's investor relations group. Rising through the ranks at Redmond, Hood took charge of the Server and Tools Business and later became chief financial officer of Microsoft's Business Division- overseeing the growth of Microsoft Office 365, Office, SharePoint, Exchange, Dynamics ERP and Dynamics CRM.
She was promoted as Microsoft's chief financial officer in 2013, a year before Satya Nadella took over from Steve Ballmer as the company's CEO. As CFO, Hood has been leading Microsoft's worldwide finance organization, including acquisitions, treasury activities, tax planning, accounting and reporting, and internal audit and investor relations.
Not only has Hood featured in popular lists of the most influential women in tech since 2013, she has also been publicly lauded by Nadella for driving strategic transformation at Microsoft to ensure record revenues year after year. Thanks to her consistent performance, Microsoft hiked her compensation from $11.6 million in 2017 to $14.9 million in 2018 to nearly $20.3 million in 2019 — not bad for the first-ever woman to serve as Microsoft's CFO.
Susan Wojcicki, CEO of YouTube
Wojcicki's rise as among the most successful women in technology over the past two decades was deeply linked with Google's astronomical rise as the undisputed leader in internet search, browser, and email services. Having helped found Google and serving as its first marketing manager, she later became Google's senior vice president of Advertising & Commerce and helped develop Google's most talked about products like AdWords, AdSense, and Google Analytics.
While running Google's video service, she plotted the acquisition of YouTube in 2006, eventually becoming the CEO of YouTube and serving in that position till date. Under her watch, YouTube has grown significantly in terms of reach and the number of daily users. As recognition for her achievements, Wojcicki was ranked tenth on Fortune's list of Most Powerful Women in 2018, sixth on Forbes list of the World's 100 Most Powerful Women, and number one on Vanity Fair's New Establishment list in 2019.
Susan's sister, Anne Wojcicki, is also the co-founder and CEO of personal genomics company 23andMe that boasted a valuation $1.75 billion in 2018. In 2013, she was named "The Most Daring CEO" by Fast Company.