Welcome to Daddy401k!
I help parents educate kids about personal finance and investing early in dividend stocks and mutual funds
My name is John Q. Miller and I've been a financial coach of some sort for over 20 years. I have a passion for financial literacy for kids and especially like to share how my wife and I raised our two daughters in a way that gave them a head start for financial freedom that we didn't have when we ventured out into the world as young adults.

I'm probably a lot like you. I've made plenty of mistakes with my finances and I don't want my kids to have to go through that kind of pain.
"In the US, we make great efforts to teach children to read and write, but we don't give their financial literacythe same attention. As a result, few young people know how to manage their personal financial lives."

"What is Financial Literacy?" PBS.org. 2009.
They won't learn about personal finance in school, so it's up to us!
Daddy401k is what my kids called the financial literacy for kids program my wife and I created to teach them how to manage money, avoid debt, and start investing early for their financial freedom. It works for moms, grandparents, aunts, uncles, or anyone else who wants to provide young people with a head start for financial freedom.
You can make a lifetime impact on how your kid manages money!
Get started with this FREE resource about why financial literacy for kids is important. It includes self-assessments and checklists for parents and for kids by clicking HERE.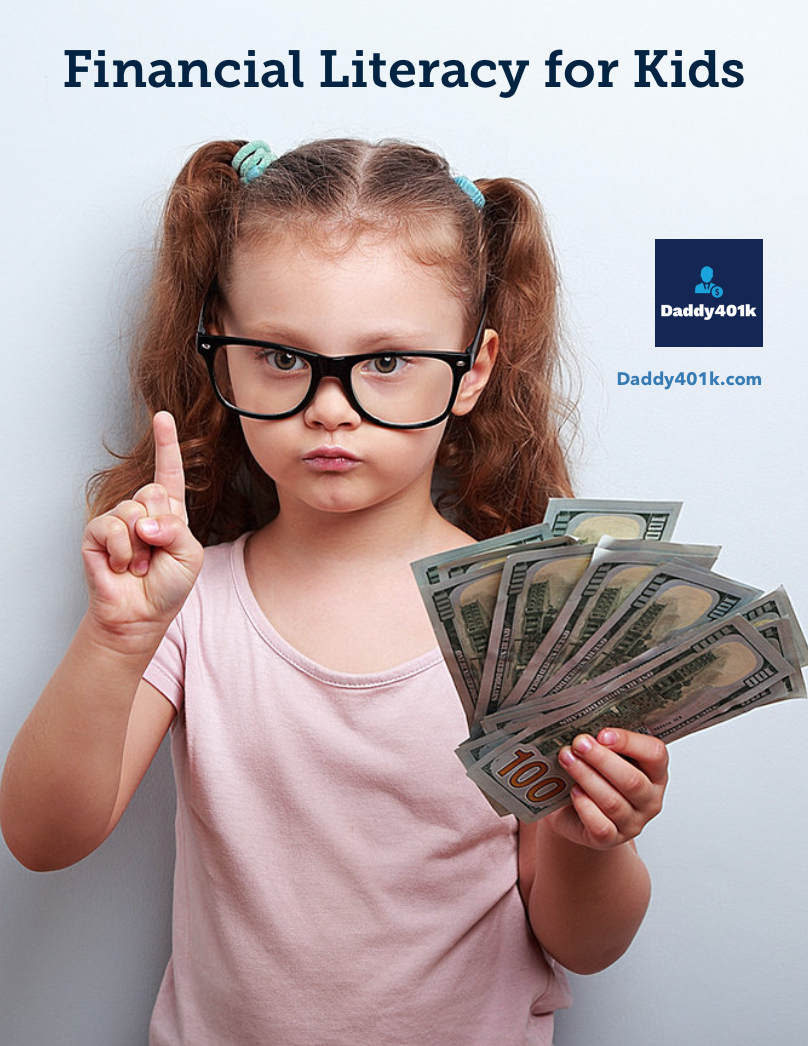 Enjoy this post?

Buy Daddy401k a coffee