Getting Outside Day 4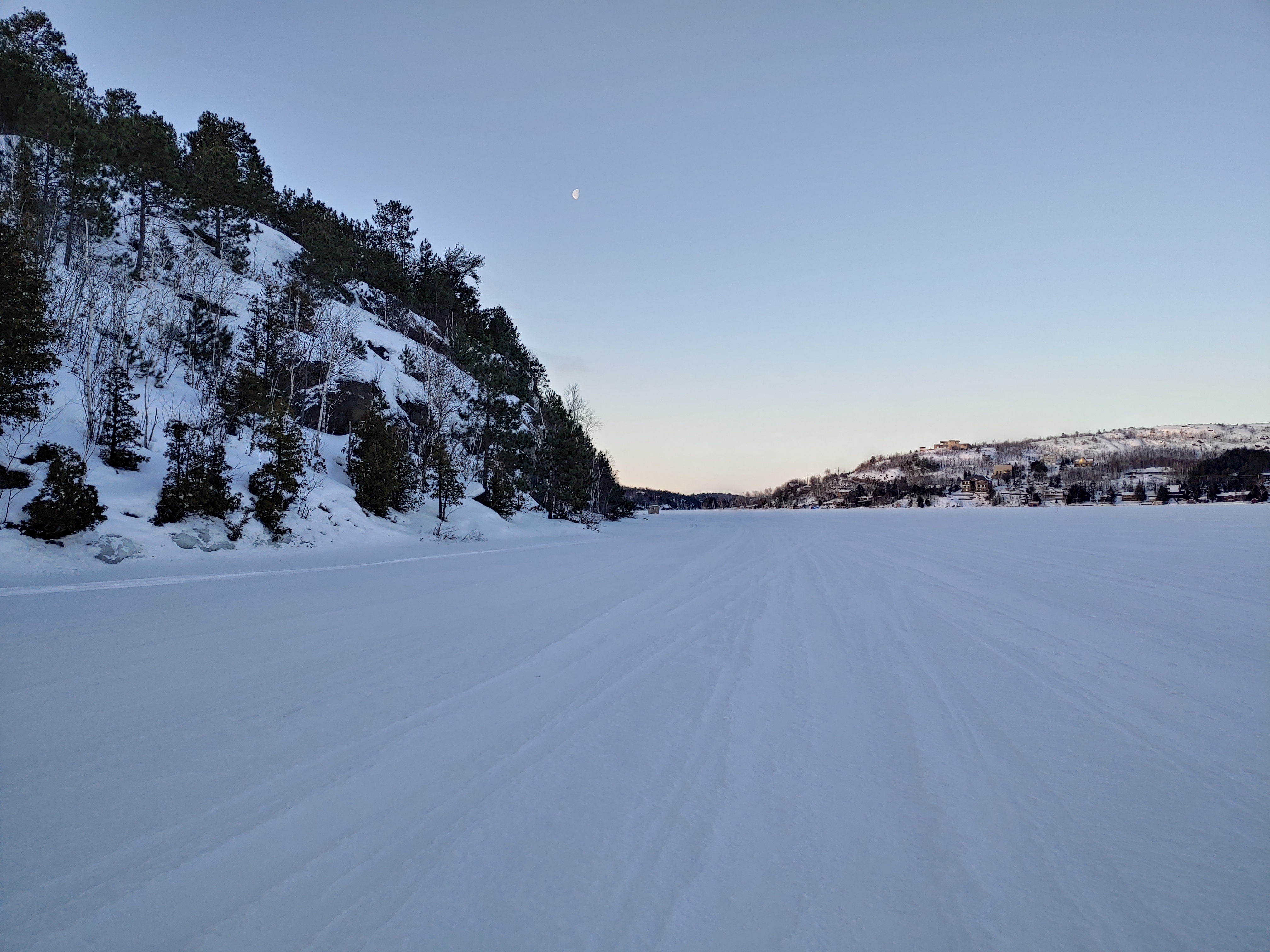 A cold morning. A tired morning. But I got my butt out there on the lake and enjoyed some fresh air. It was a bit later in the day and thus a bit brighter. I got to hang out with the Moon for a bit, and watched the sun kiss the tops of the hills across the lake. This morning I certainly understood why they named it "Sunnyside Road." As I was walking in the shade of the cliffs on my shore, I watched the sun light up rooftops and reflect off of windows all along the lake across from me. Over on the sunny side. ;)
I have nothing to report about it today. It was completely uneventful. Rote. I went a bit farther than yesterday but nothing crazy. A 30 min jaunt along ice covered rocks.
It's starting to become my little neighbourhood, out there on the lake. I took the lack of 'excitement' today not as a bad thing, but that my habits are starting to become just that. Habits. Getting used to my route and the sounds and the sights out there on the ice. And I need to get my fill of it right meow. I'm not much of a water sports person so once the lake opens up I'll have to say goodbye to my cliffs until next winter. But until then I have a beautiful, 14.5km long back yard to play in. Hoping for some good weather this Sunday so I can attempt a ski down to the end of the lake and back...a 20km round trip. Doable, weather permitting. Haha much easier in the summer with an outboard motor, but that ain't the way I roll.
And that's it, that's all for right meow. See you tomorrow for a Daily Practice and some form of outdoor activity. And a Friday! :)
Enjoy this post?

Buy The Daily Practice a coffee