Interested in mainly LEWD art?
Since BMC doesn't allow NSFW, I've went ahead and made a LEWD counterpart to my Memberships on Patreon! Everything you get here, you get there except the tier prices are different. I am drawing Lewd stuff after all ♥
Check it out! https://www.patreon.com/thatotherartist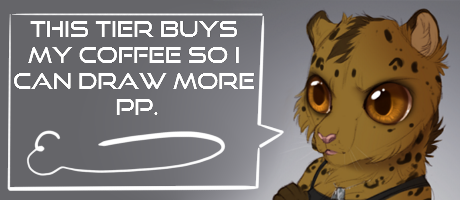 Enjoy this post?

Buy DarDarStudios a coffee