Happy New Year!
Happy new year! Today I thought I would share a puzzle from my book A New Year's Celebration of Word Searches: 100 Large Print Find-a-Word Puzzles. (affiliate link)
The Polar Bear Plunge is an annual event in many places in which people jump into the ocean on New Year's Day. They can wear costumes or swimwear. Most plunges are for charity. There is even a Polar Bear Club in Coney Island, New York, for those who like to swim all winter long. While most people take the plunge for the adrenaline rush, others who wade in do it because they were dared or lost a bet.
If you enjoy this puzzle, come back next Friday for another one! I also offer 60 PDF puzzles monthly as a subscription.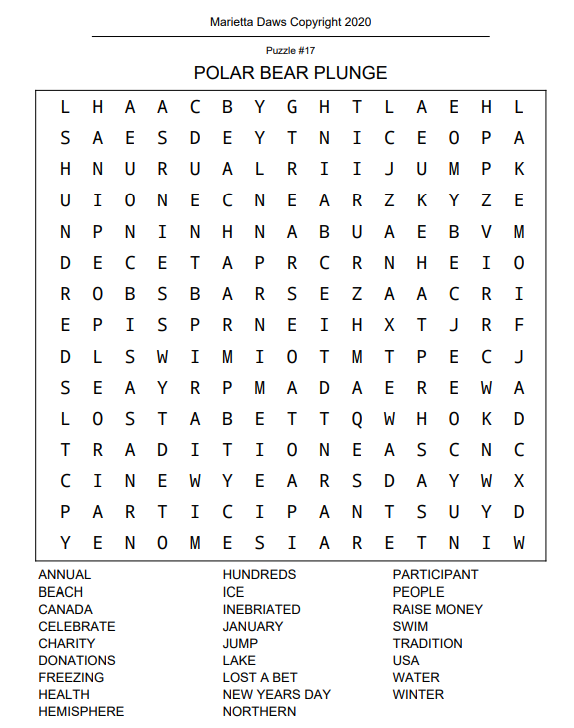 Enjoy this post?

Buy Marietta Daws a Meal