Go2Whoa Zoom Around Barcelona
Round 9 Reminder:
Sorry for the late notice but it's been a busy day and alot is happening to improve your access to content too. Just quickly if you miss a race, go check out the Youtube video and if i've had enough time to add them, we should have highlights added using the chapters feature on Youtube. This means you can choose the bits you want to watch or just start watch from any highlighted moment, we hope you enjoy this new feature and hopefully we'll have more shorter form content so you can catch up during the busy periods of your day to day schedules.
Tonight though is round 9 for Go2Whoa and things are looking spicy!!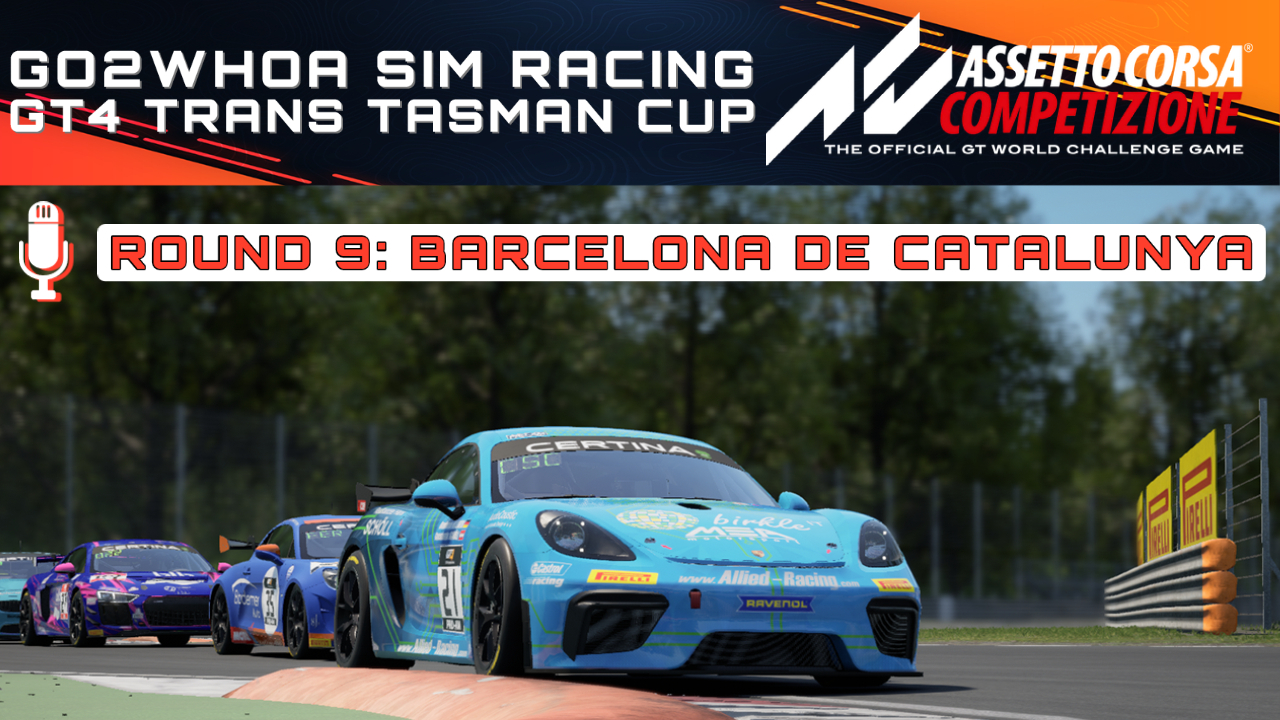 Stream Schedule:
19:55 AEST - Stream start

20:00 AEST - Qualifying

20:15 AEST - Race Start
Stream Links:
Youtube
Facebook
https://www.facebook.com/demo1garage/live
Twitch
https://www.twitch.tv/demo1garage

Enjoy this post?

Buy Demo1Garage a coffee