RaceOnOz PRO-AM: Round 3 Preview
ACC Round 3: Brands Hatch
The time has come ladies and gentlemen, it's race night for the RaceOnOz GT3 Championship on ACC, first up it is the Pro-Am division taking on the narrow, technical and fast flowing Brands Hatch Circuit.
Being located in the UK we are expecting some rain to wet the track but the biggest unknown is the duration, so there's opportunity for suprise tonight, as it will be a case of right tyres at the right time, if we see track conditions change drastically.
PRO-AM has seen plenty of action over the opening two rounds and it has also seen two very different podiums. This all culminates in an extremely volatile grid order and it will be an enormous task to even speculate on who has tonight's upper hand.
Points After Round 2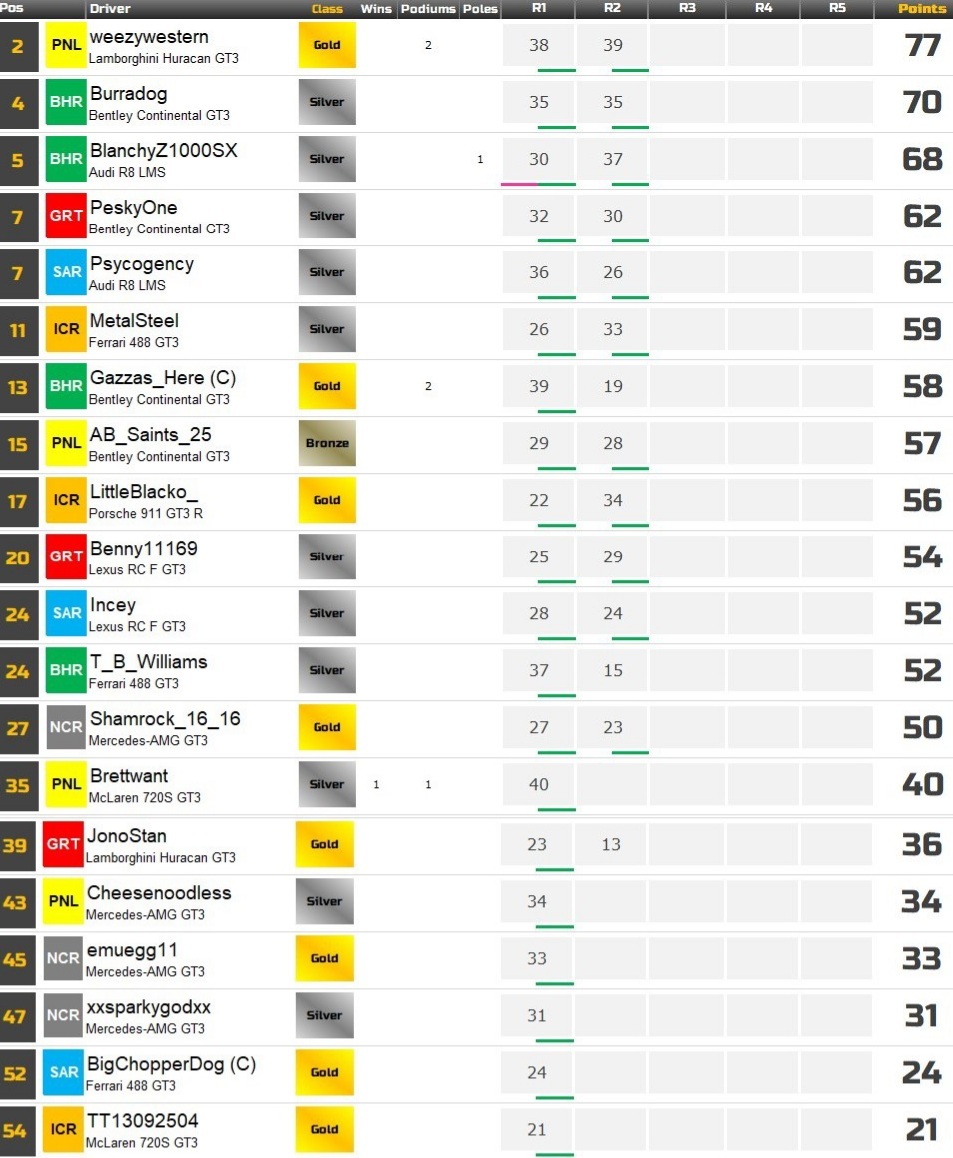 Top 5 Predictions
Brettwant

Weezywestern

Burradog

BlanchyBlanchyZ1000sx

Psycogency
Don't forget you can check upcoming races on our race calendar just head to www.demo1garage.com/bookings and if you are a league looking to be broadcast, email [email protected] for access to the booking system.
Enjoy this post?

Buy Demo1Garage a coffee