Round 4: Imola
Believe it or not but round 4 is upon us in the SOP Motorsports EVO challenge and we've seen some healthy competition all through the field. As we head to Imola, the big question remains, 'What manufacturer will reign supreme by the end, Ferrari or Mercedes ?'
Signs are slightly in favour for Mercedes. While they will be looking to blitz Ferrari on home soil today, you can't overlook the home-ground advantage and the recent performance gains we've seen from the likes of PX7-Rodrigo, RR_Katch & Le_Antonelli, all with some determination and luck could potentially lock out the top 3.
Points After Round 3: Nurburgring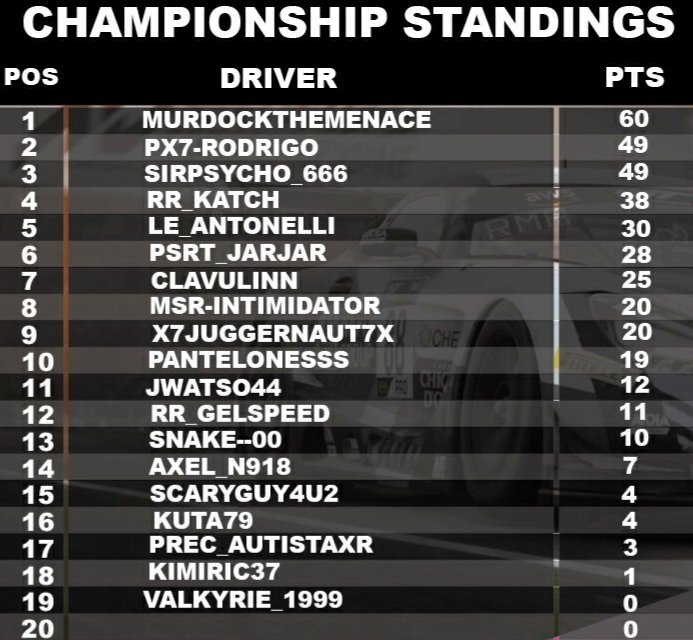 MurdockTheMenace has made it two from two so far and has obtained the maximum 60points but with Monza rescheduled and today's race taking place for the first time in Italy, it remains an unknown how big of a factor that will play into this.
What we do know is PX7-Rodrigo has been putting in the hours during the week, looking for that extra tenth or hundredth of a second, anywhere he can and is most determined to deny Murdock another win.
Top 5 Predictions
PX7-Rodrigo

PReC-Autista

MurdockTheMenace

RR_Katch

SirPsycho_666
Thanks for checking out our new content here on BuyMeACoffee, we hope you enjoy the racing and don't forget to check back regularly for new posts, otherwise get them directly to your inbox when you become a supporter and never miss a race, post, video or podcast again.
Thankyou - Josh Gahan