Stream Tonight - Wednesday 28th April
Sorry it has been an entire week since we last got to enjoy a race but after Monday's cancellation I have been so excited to kick our week off with the lads from Go2Whoa.
Tonight they race at the Hungaroring in the GT4 Trans Tasman Cup and I cannot wait to bring the action to you. After seeing Tymorgo, put up a defensive drive for 20mins straight was a sight to behold and all through the field we saw some of the best racing action to date.
If you have a free hour tonight come join us for what should be a really exciting spectacle at a track that I know can deliver.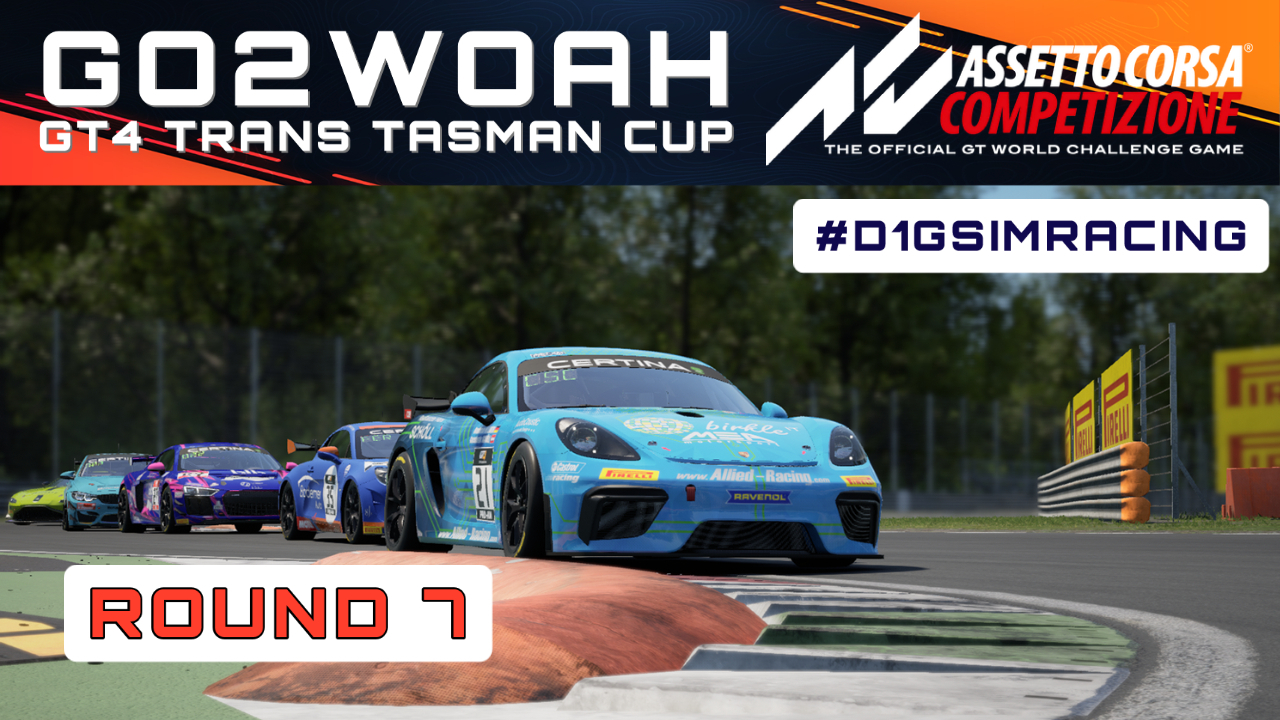 Stream Details
Stream Start: 19:55

Qualifying Begins: 20:00 (Scheduled)

Race Start: 20:15 (Scheduled)

Duraction: 60mins

Track: Hungaroring
Youtube
Facebook
https://www.facebook.com/demo1garage/live/
Twitch
https://www.twitch.tv/demo1garage
Keep The Conversation Going
If you haven't already don't forget to pop by the Demo 1 Garage Discord server and talk, share or just snoop around. It is also so easy to get started, just goto http://www.d1gdiscord.com and you're in!!
I hope you enjoy tonight's race and thanks for showing your support each and every week, see you soon.
Josh
Enjoy this post?

Buy Demo1Garage a coffee