What's On At Demo 1 Garage
Your Weekly Schedule
Hello friends, we are going from strength to strength at the moment and with so much going on, i thought it would be best to update you week to week and let you know what races we have planned for the week ahead.
Tuesday: RaceOnOz GT3 - PRO-AM
Stream Start: 18:55PM

Qualifying Start: 7:00PM

Race Start: 7:20PM (1.5hr race)
Yes that's right 90mins of racing this week, as the GT3 championship heads into its endurance round at Spa-Francorchamps. We know drivers getting the car balance and setup here will be crucial, so utilisation of the practice session before we go live may prove to be a hot bed of last minute testing.
We also have the matter of the Drivers Championship still at play and at quick glance you will notice it's all very close. Weezywestern and Burradog are two exemptions to that right now but only a single point is all the seperates them, with weezywestern on top of the world in first but for how much longer ?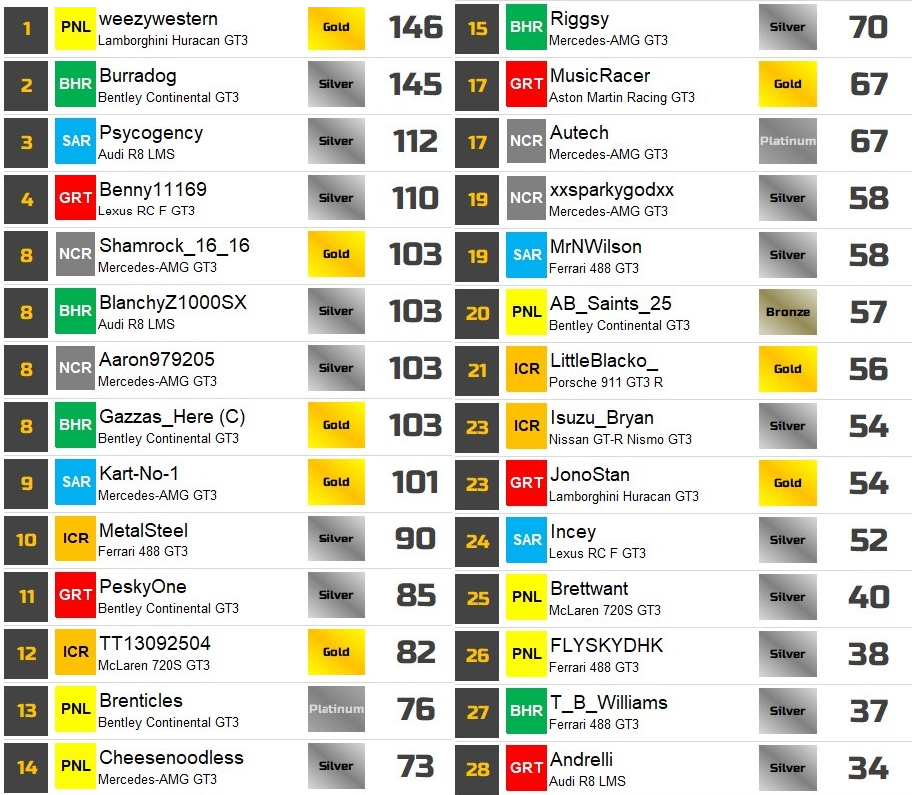 We hope you can join us for this thrilling GT3 series from RaceOnOz
Wednesday: Go2Whoa GT4 Trans Tasman Cup
Stream Start: 6:55PM

Qualifying Start: 7:30PM
The GT4's don't get much attention in the wider simracing community but Go2Whoa have taken them on with open arms, minds and throttle.Producing some real value for money entertaining racing and with cars like the Ginetta underpowered somewhat, witnessing the likes of Cheesenoodless drive the car out of its skin, has been a real pleasure to experience week to week.
While we watch just one race, there are actually two classes racing at the same time, with the Pro and Pro-Am divisions sharing the track but like all good multiclass categories this just intensifies the racing even more.
Currently TYMORGO driving his #5 GT4 Mercedes tops the Pro class and Go2Whoa veteran Excorcist666 tops the Pro-Am with his appropriately numbered #666 BMW GT4 and finally CopperBack Racing, which consists of TYMORGO and Stanhouse321, currently lead the team championship too.
Thursday: SPCC Contenders Cup
Stream Start: 7:15PM

Qualification Start: 7:20PM

Race Start: 7:30PM (23Laps)
The Contenders Cup has easily been our flagship series for the past few months, it combines a well tuned combination of three distinct car classes, BOP and a success ballast system, which has produced a host of unpredictable races, suprise winners and losers too.
Round 9 is the final for the current season and the GT Sport original circuit Alsace Village will host. It is also one of those circuits we see once in a blue moon (get it) but when given a chance it has all the ingredients for some fine eSport racing.
GTKingX from Sunova Beach Racing looks to have this series wrapped up but those other two coveted spots of second and third overall in the drivers Championship, are well and truly anyone's game for the moment. Making this round 9 encounter a must watch race, if you can only make one race this week.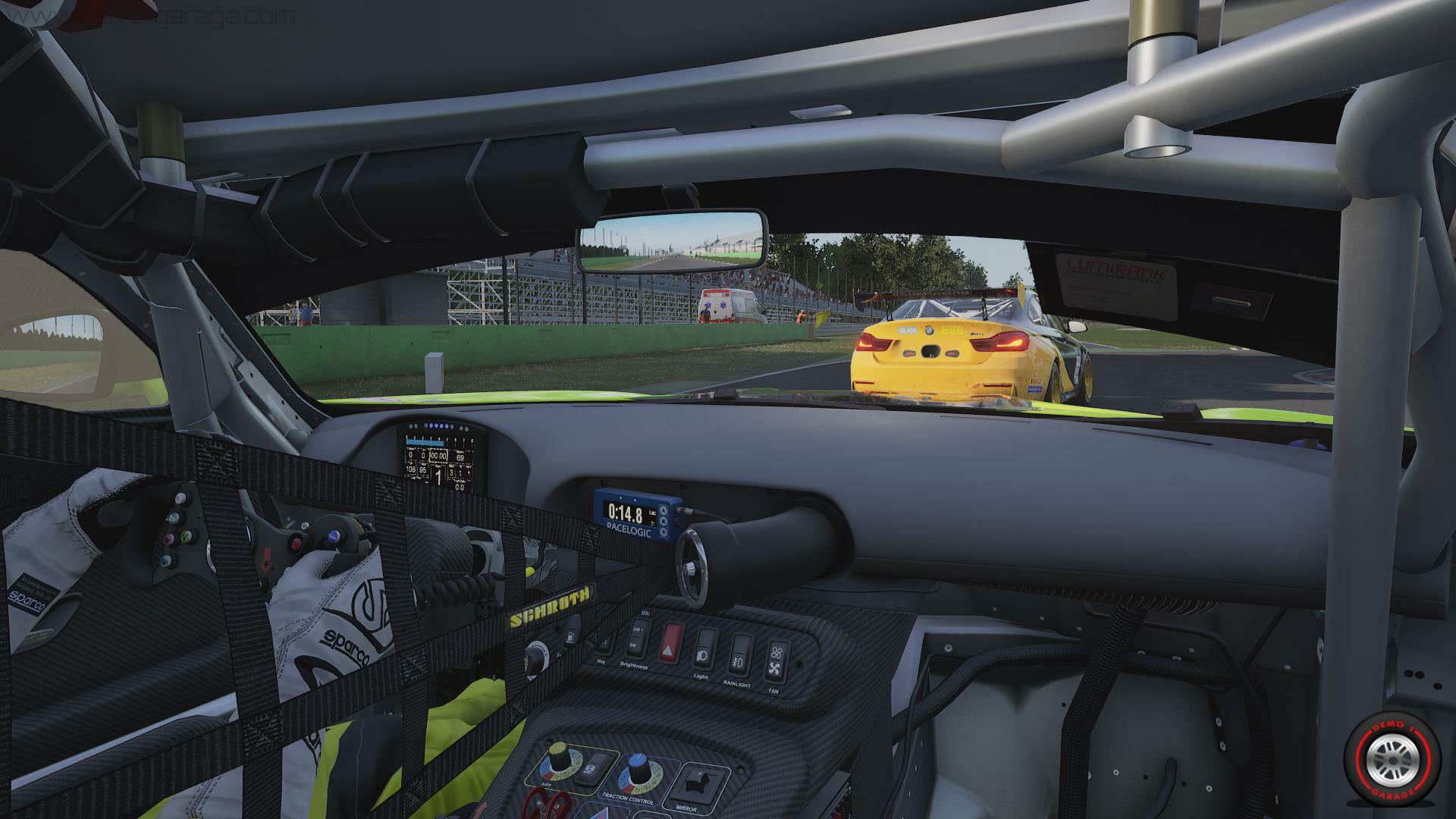 We hope to continue these weekly updates for you and if you have a league or know a league looking for a commentator and broadcaster don't forget to mention Demo 1 Garage and send them over to our email at [email protected]
For all our BuyMeACoffee Supporters this week, your contributions have helped pay the bills and even allowed us to purchase licences for music, which we hope can improve the streaming experience and get closer to our goal of producing some of the most professional simracing broadcasts in the industry.
Finally a reminder that we have the Bathurst 120 event coming up on April 11th, both a GT Sport and ACC on PS4 event will take place. So if you are interested all the details can be found in this sign up form, otherwise join us on the day for 6hours of simracing and fun.
Enjoy this post?

Buy Demo1Garage a coffee