What On This Week: 6APR - 12APR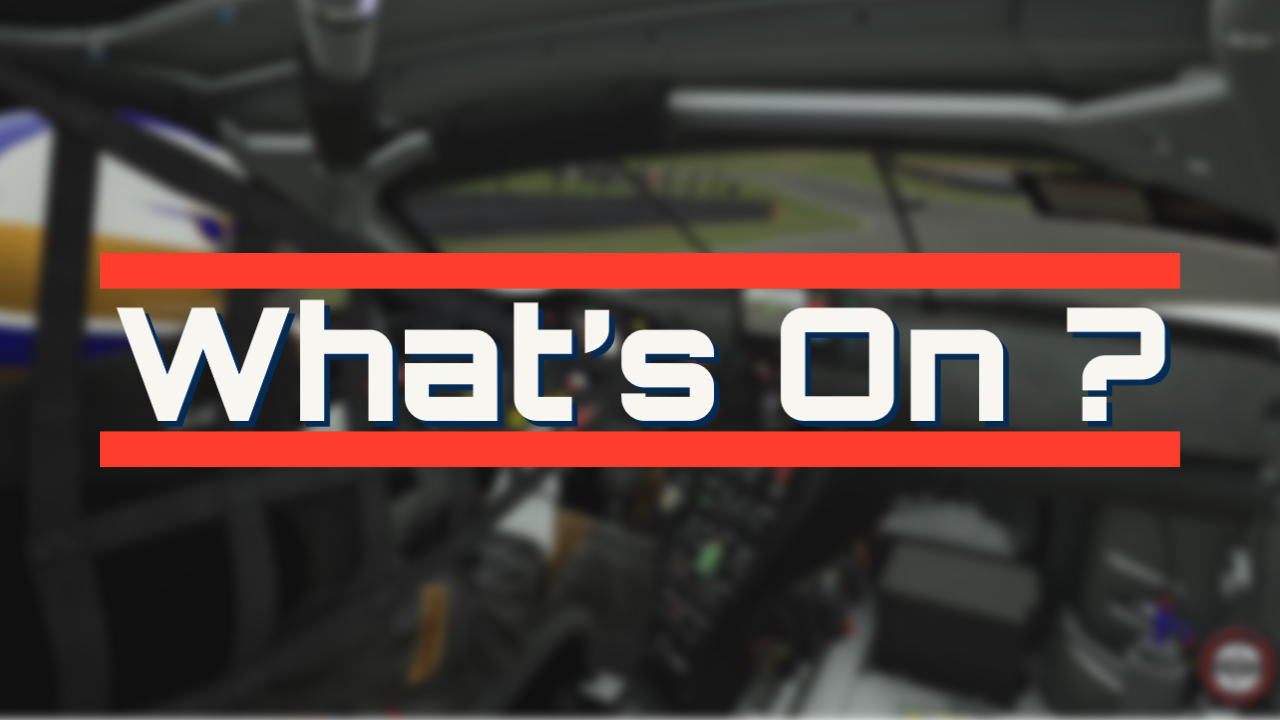 We have a host of events running this week including the Bathurst 120 on Sunday 11th but for those looking at a quick rundown here we go.
RaceOnOz GT3 PRO Class - Final - Tuesday
Stream Start: 7:25PM

Quali Start: 7:30PM

Race Start 7:45PM
This race has 5 different possible drivers championship winners and is destined to be a final event that will go down in streaming history. Make sure you check this race out.
JSM & PAN-AM Community Race - Wednesday
Stream Start: 9:50AM

Quali Start: 10:00AM

Race Start 10:15AM
Both JSM and PAN AM are out to organise, curate and teach simracers the race-craft required to really enjoy your racing. This first community event is out here at Zandvoort and we'll get to see first hand grass roots racing and excitement mix. More info you can join the JSM Discord here: https://discord.gg/9sXRByCumA
Go2Whoa GT4 Trans Tasman Cup - Wednesday
Stream Start: 7:55PM

Quali Start: 8:00PM

Race Start: 8:15PM

This series has become the most wild thing since the giant drop at Dreamworld, don't miss this if you have the time, it will not disappoint.
Next Generation Contender Cup Final - Thursday
This event was raced live last week but due to my chronic pain getting in the way we missed this live, fortunately GT Sport allows us to save the replay, we have that and all reports show that this was a banger! apparently the fight for 5th had a huge influence on the overall winner, can't wait to sink into this one with you all.
Enjoy Your Racing
I would just like to express my sincerest thanks to everyone, even with my chronic pain getting in the way it meant it interrupted atleast one race last week, fortunately it doesn't happen too often but the fact everyone was so accepting, understanding and supportive means the world. We have heaps on this week and this is just part one of a 2 part email, we'll have the rest soon but i hope you find some enjoyment this week.
Enjoy this post?

Buy Demo1Garage a coffee