It's Fen
Hi, everyone. Fen here. I, my doggo bro Nat, my kitty bro Harrison & my kitty sis Reni will be doing guest posts sometimes. Mom isn't just trying to make a better life for herself with her blog & Zazzle shop (items that have her nature photos on them), but she's trying to improve things for us as well.
I was adopted before Thanksgiving of 2018. Along with my brother Nat. From the shelter where mom volunteers. Ukiah Animal Shelter. This was a month after mom & our then dad, lost Ferris. A tuxie who had also been adopted from the shelter. They also had Leo & Sabrina (Bri). A Lynxpoint & a Tortie. They were both adopted from a lady that had posted on FB that she needed to rehome her cats.
They hadn't planned to adopt so soon after Ferris had passed. Especially dogs. Mom & dad both mainly had had cats in their life. There is more to share, but I will let Nat add the rest when it's his turn to do a post. He thinks I've said too much already & haven't left anything for him. I have.
I will say this, mom initially named me Inigo. Can you guess what Nat's original name was? Inigo became my middle name. Mom decided I'd be Fenrir. I'm a Chi mix & mom thinks the mix is Husky or some type of Shepherd. I have a broad chest, back, shoulders, bushy tail & deep bark. Fenrir is the wolf son of Loki. Mom thinks I look like a mini wolf. My nickname is Wolfie.
I'll leave it at that for now. Thanks for following. Please support if you appreciate the content. That's like leaving a tip. If you're able to subscribe, that would be great (thanks to those who already have). Please share with your friends. My photo is watermarked.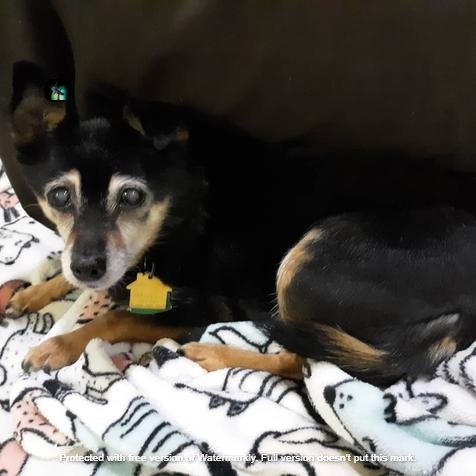 Enjoy this post?

Buy DragonflyDreamz a coffee