After a nice long weekend we look to be finally accepting over our LIS at 3700. Bullard the Bear King fed came out and said that QT might not be as bad as they first thought while we fight inflation. With the 3 day holiday we will use yesterday's half session and this Globex as one big Globex session. Three day weekends usually will not see size step in and just have inventory being pushed to extremes one way or another. We also may not have settlement done on that day.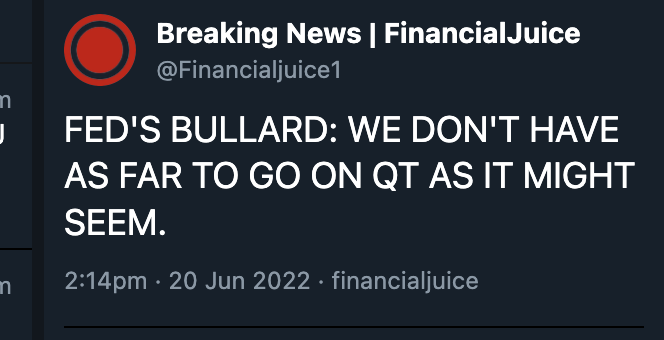 Morning Questions:
Where are the T2 High/Low? We are finally above T2 High and looking to hold above 3711.75
Where are the Previous Days Highs/Lows, Half Back, Value High and Value Low? We are above the Value Are High of Friday (not going to use the Monday session as it was 3 day weekend)
Where is Volume POC from previous session? Where is TPOC? Both are down in the 3675 range from Friday
Where did we close previously are we above or below the close? We are above the close
Has Overnight (Globex) corrected inventory? Globex is net LONG and we have just corrected inventory in v,w,x periods
Are we pushing near the Highs/Lows of the overnight session? We are in the middle of the globex session
What shape are the Profiles P shape (short covering), b (Long Liquidation/ Position Building? Their is no real shape to the profile in globex
Are we above VWAP or below it? Below VWAP at 37332/
Plan for today:
The plan for today is to see if we hold T2 high (3711.75) this was an area of interest last week 3710-3711. We put in a Poor low in Globex as well in that area (3710.50) is this area finally turning into support? If we can drive away from this area and close the gap in RTH between (3724-3712 Although Monday closed gap their was light Volume) we may see some buying coming into this market. we were in a balance zone for 3 days last week if they built that position under 3700 now we are selling that position above 3700.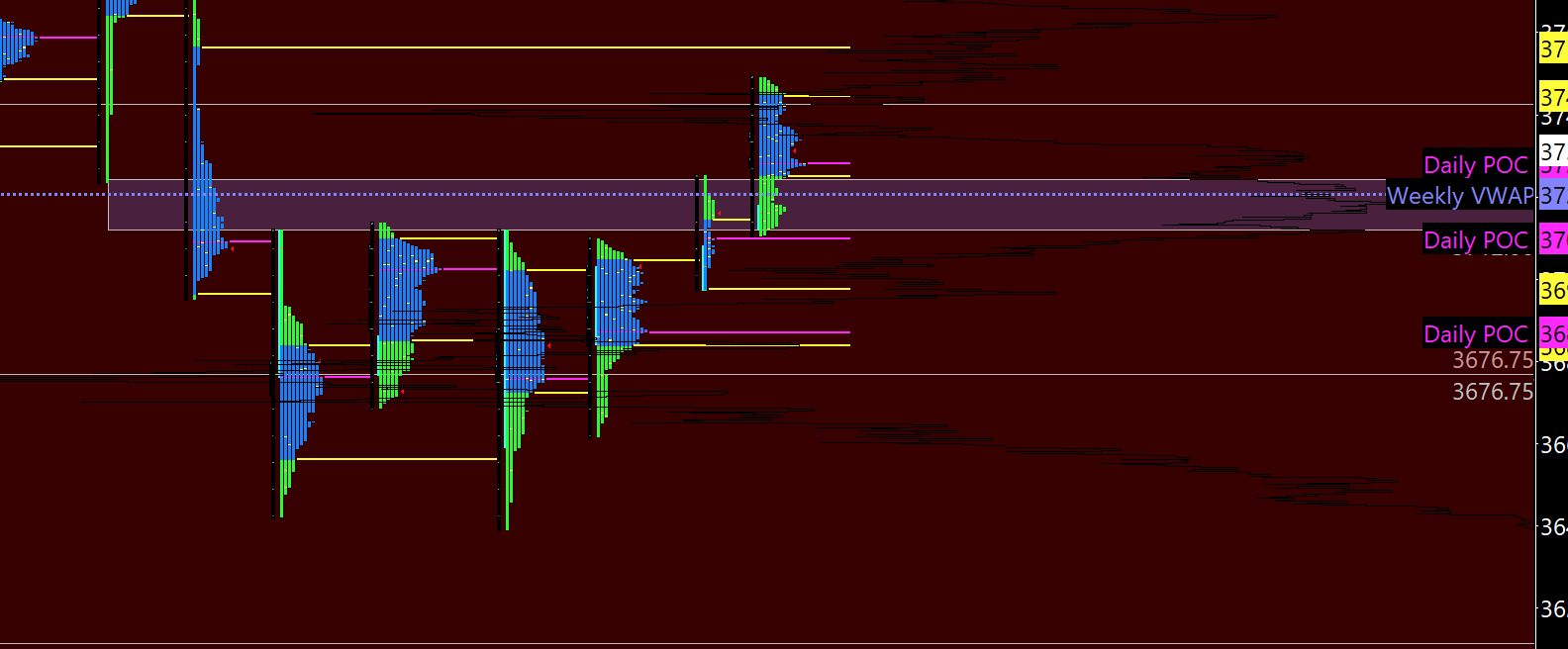 Key Levels:
3700, 3710-3711, 3715, 3723, 3735, 3742-3744, 3750
As Always Trade Safe, Use Stops...Until Next Time