CDC STUDY ON MYOCRADITIS RISK.Bombshells Dropping
New CDC study published on JAMA shows the risk of myocarditis following mRNA COVID vaccination is around 133 times greater than the background risk in the population, and 81.6% of reports of myocarditis to VAERS met the case definition
"For patients with myocarditis, the American Heart Association and the American College of Cardiology guidelines advise that patients should be instructed to refrain from competitive sports for 3 to 6 months, and that documentation of a normal electrocardiogram result, ambulatory rhythm monitoring, and an exercise test should be obtained prior to resumption of sports."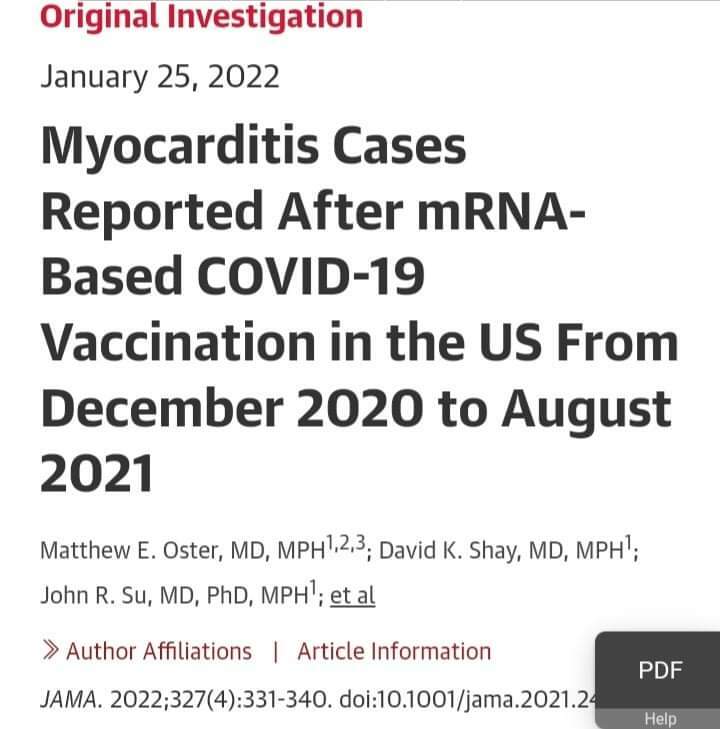 https://jamanetwork.com/journals/jama/fullarticle/2788346.
Erica Parrótt/Eluminate/These Are The Times
https://www.youtube.com/c/ericaparrottthesearethetimes
MAKE SURE TO FOLLOW, IT'S FREE!!📣
For more ways to support you can share this post's link with those you love. Supporting or joining as a memeber unlocks past, present and future post, while supporting all of my channels future. Thank you!
Direct connect to paypal: https://bio.link/ericapar You can also click below and donate by buying me a coffee.
Enjoy this post?

Buy Erica Parrott a coffee