Movies Become Reality
Sooooo 11/4/2018 Q boards lit up with 3 movie bills of what we would see unfold....Well would you look at that 11/4/2021...🍿🍿🗣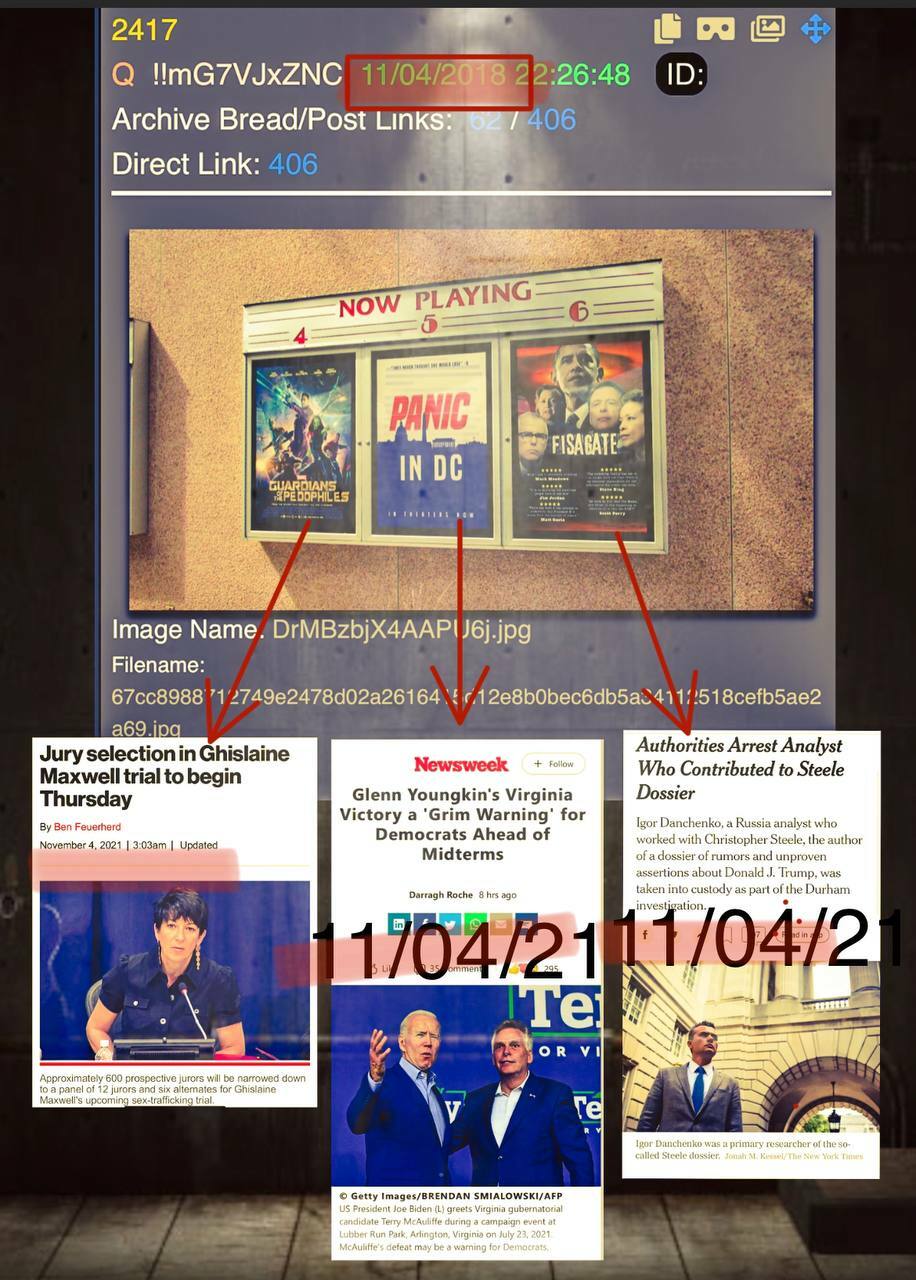 There truly is nothing more I need to say on the matter.
Erica Parrótt/These Are The Times
https://www.youtube.com/c/ericaparrottthesearethetimes
FREE TO FOLLOW📣For more ways to support you can share the link to this and other post, join as a member to fuel research time and travel
Direct connect to paypal: https://bio.link/ericapar You can also click below and support this post by buying me a coffee.
If you are paying attention, Durham is picking off all of those around the main players of Russia gate, the panic is fun to watch
DURHAM FIRST ARREST:
A Russian analyst, Igor Danchenko, who provided information for a dossier of research used during the Trump-Russia investigation was charged Thursday with lying to the FBI when questioned about his work.
https://apnews.com/article/europe-russia-arrests-john-durham-9d2344081036235309346ad95b14a8bc
Follow @SecComms on Telegram for more on this.
Enjoy this post?

Buy Erica Parrott a coffee