NEW MOON-NEW YOU weekly Tarot Reading May 1-7, 2022
Ahhh, so much going on around us, be it the heavens, the world, or your personal world, there is an abundance of chaos. Chaos doesn't always mean bad, so do not let yourself go there. Chaos is happening right now as you read these words. Chaos is movement when you get down to it's roots. Ironic, the word chaos had a competely different meaning many, many moons ago. Humans knew this word to describe the vast unknown, an abyss. IKR! Who knew? Back when Homer's Illiad was written the word chaos held a totally different meaning than what we humans know that word to mean today.
How's everyone feeling after that Solar Eclipse/New Moon? I know our home really has this fresh, weird spring vibe going on! Don't get me wrong, the weekend was rough...lol but we all made it. The guides want us all to remember that this moon cycle is all about that which truly fulfills your being. With Taurus season spanning until May 20th, you are being reminded to always enjoy your life and renew yourself. Some spring harvests have and are landing in lives all throughout these next few weeks. This week's collective reading pairs and amplifies what is going on around us already. May these reminders and confirmations aid you in how to better use this magical time for your greatest good.
INTENTION
QUEEN OF PENTACLES-Earth
THE MAGICIAN- Air
THE HERMIT- Earth
HEALER
Intention- What you do matters. Be CLEAR & DIRECT in what you ask for. What are you truly longing for? What did you set in motion with this New Moon cycle? How will you showup and meet the universe to achieve your intentions?
QUEEN OF PENTACLES: Consciousness/Material being weighed out (Astrology: Taurus, Virgo, Capricorn) Element: Earth "I live my DEEPLY connected life with warmth, ABUNDANCE & LOVE."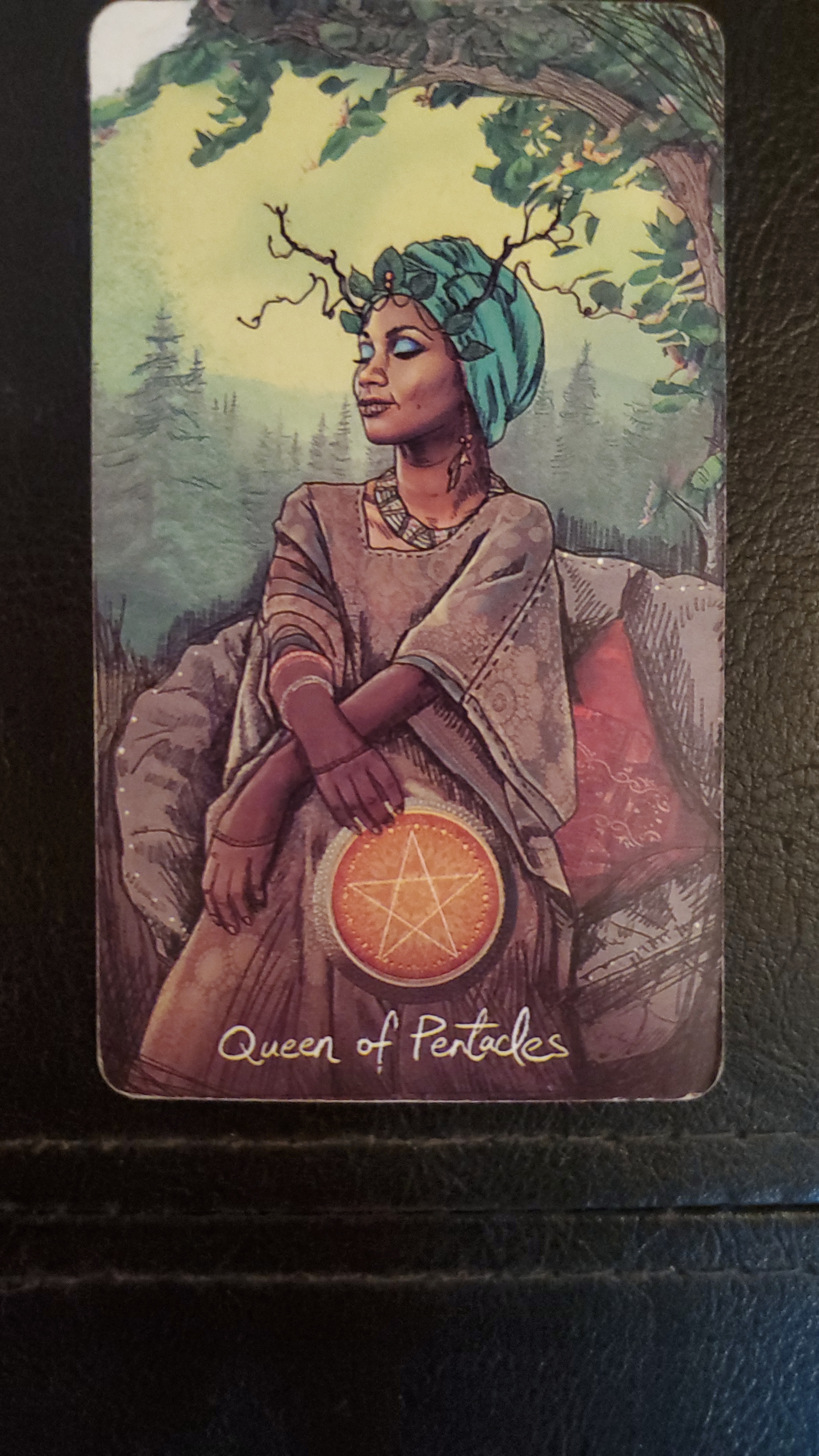 There is an abundance of everything you want surrounding you. You're starting to see the beginning sprouts of seeds you have planted. The guides are reminding you that you are wealthy in all ways. Even though there may be things you are waiting on, your waiting is not in vain. This card comes in to remind you that your down-to-earth approach is seeding quite nicely. That healing you are working your way through, BRAVO! The work you are allowing to happen is taking your healing to a powerful level.
Those who are working parents, you are being brought encouragement to keep those heels dug in. Yes, the world is working overtime to impose many things, and it has you working even harder. Your work is not in vain. Allow this renewing season to honestly renew you. Let some things fall to the wayside that truly are not necessary, and allow yourself to do it guilt free.
This card over all is about the consciousness and the material. You are finding your balance with every moment that passes. You might still feel nudges to shed some material things or ways. Follow your nudges, your soul is weeding out your inner most gardens, so that all you truly desire may grow and thrive!
Yes, most days its easier to let your ME time go, but this is a reminder to nourish all parts of you equally. You need it, your family needs it, and those with children; your children need to see you balance your life. You cannot expect a child to understand something they have never been shown. You are everything in this life, a healer, teacher, friend, etc. You are being reminded to enjoy the bounty of all that you possess.
We go outside of ourselves for so much and then find we are still yearning. This card is basking in what came from within that forever renews. Your most valuable resources lie within you. What happens when you allow your honest self to breathe?
Questions for Introspection:
What steps are you taking to promote your own healing and to ensure that your own self-care is prioritized?

What could you do today to bring more sacredness into your everyday space?

Do you accept help as easily as you offer it?
1 The Magician: (Astrology: Mercury/Element: Air) "I manifest the life I desire through energy and intention."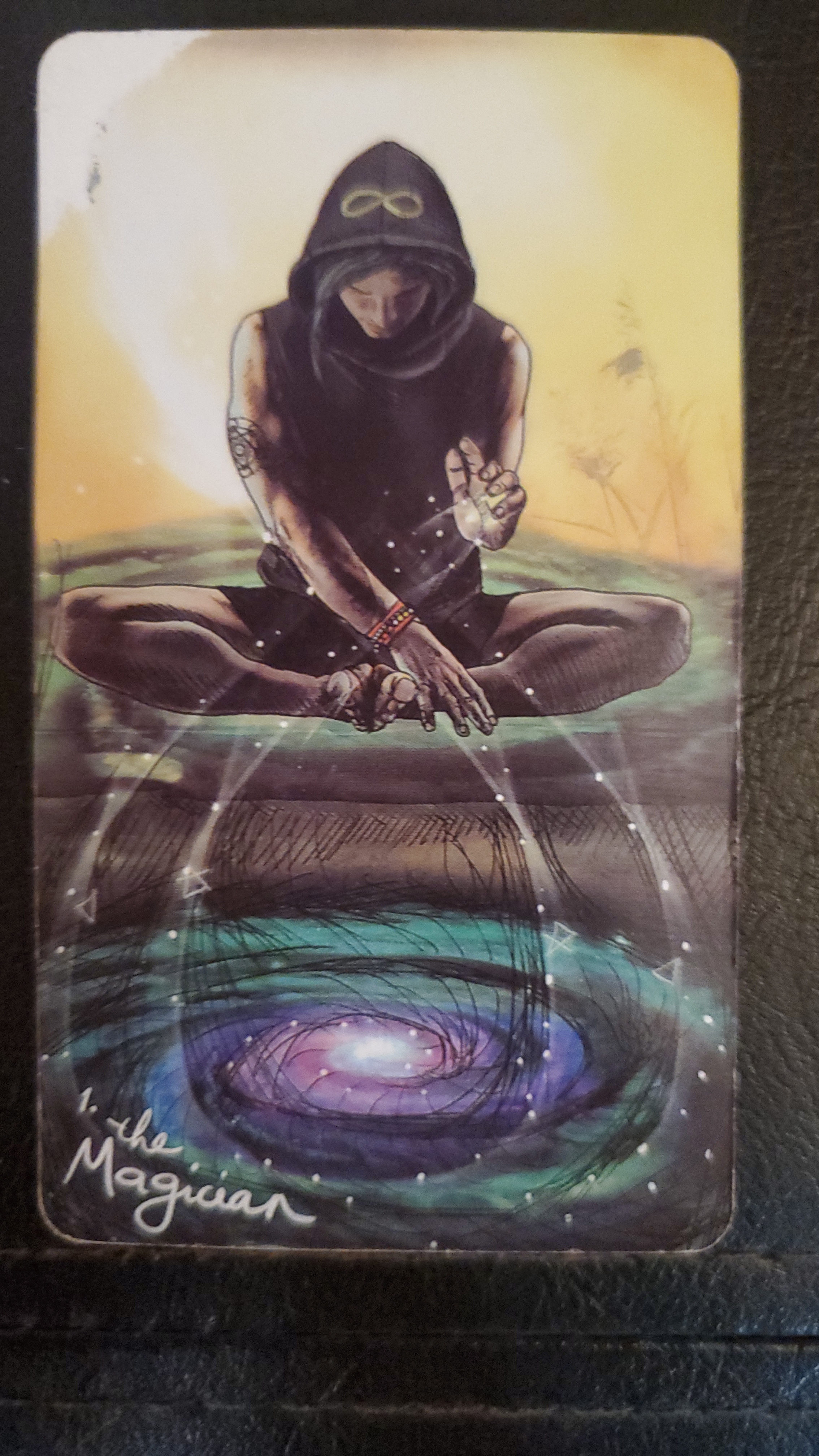 This is your sign to stop hesitating!
You have all the willpower and desire within you to create any kind of life you want! It's no surprise that the Magician card carries the number 1. The root number 1 is all about that relationship with yourself. Before anything happens outside, it happens within. This is a call to set your life in order so that you can show up with the correct energy (your actions, thoughts, etc.) in full alignment to obtain what you have asked from your higher to meet you with. Use your gifts to aid in manifesting your hearts desires.
We often forget how powerful each of us are. The guides come to remind you that you are all the power you need, if you will take the time to truly learn how to use what you have. Your talents and gifts will never be taken from you. If a gift you once possessed seems like it is no longer working in your life, it is because you are not using that gift. Let it come forth, renew in what you already know. Unlock that which you did not know. Everything requires time; healing, growing, education...
Will you be intentional with your time and create a balance, fulfilled inner world?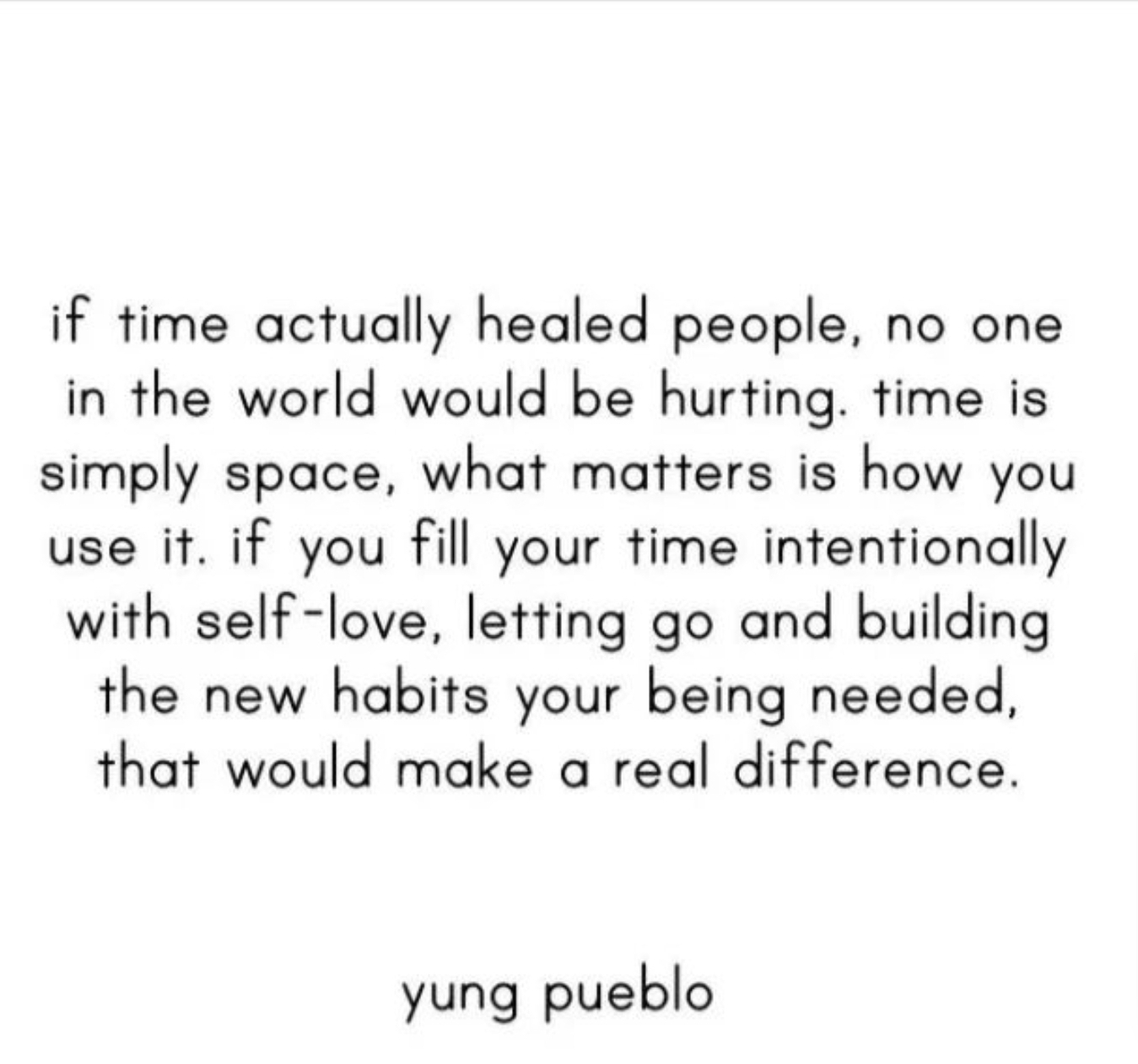 Questions for Introspection:
What is your self standard? Feeling like your current surroundings aren't what you would hope them to be? Your guides come to remind you that your outer world is a reflection of your inner world. If you do not like what you are being met with, now is a time to pinpoint those things within you that are not healed and are attracting these same unhealed parts in others.
Awareness is the only way to change anything. What are you becoming aware of that you need to shed to fully kick your life in high gear?

Are you using your talents and gifts merely for personal gain? Or do you share your gifts and talents and uplift others? Why you do what you do matters and your guides are asking you to make sure that you are acting selflessly rather than selfishly.
9 The Hermit: (Astrology:Virgo/Element: Earth) "I witness my brightly lit heart."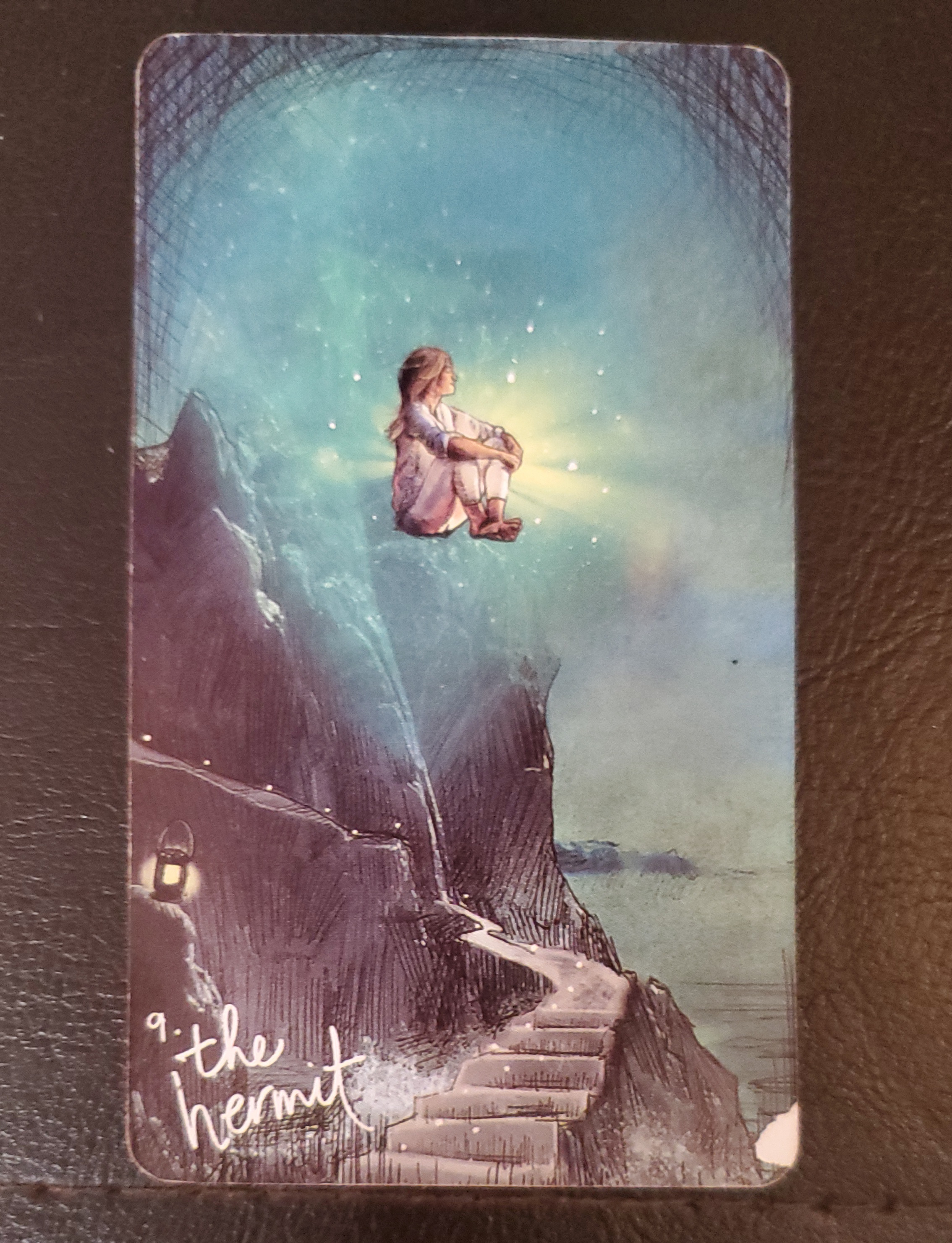 Are you following YOUR northern star? The Hermit showing up, only further amplifies this cosmic energy in play currently and this reading. Yet again the confirmation that this is an inward season, focus shifting from material fulfillment to what truly fulfills. If you have been wrestling with taking that time off or away..DO IT. And spend the down time in the wisest of ways.
Be it contemplation, searching out truths, or listening for that inner most guidance you are being supported in taking the time that is needed. Let your hermit free. Most times the hardest part for humans is being absent. To be absent one place is to be present in another. Let yourself be present and fully comfortable in your first home (the one within yourself)/and your material home. Be present in your family, and present in what you are working to create. Your 3s need you to really nurture them. We've always heard it said and spent time debating Nature vs. Nurture. But what if you spent your time not in debate of one or the other and simply began to Nurture the Nature you desire?
Questions for Introspection:
What would your inner sage say if you asked it what you needed to heal?

How comfortablee are you doing things by yourself, spending time alone? We often seek things from others and still feel unfilled even when they give us what we seek. Why is this? Because the love you are meant to give yourself, NOTHING can fulfill that but you. No outward wealth, person or place can fully fill you. They add to your fulfillment so if you aren't full when you receive these material gifts you will still feel like you need to acquire more of this thing or something else. TAP INTO YOUR NEVER ENDING WELL. That way when love, money or places show up they are simply adding to the value you already posess.

Do you give yourself permission to take time-out when needed?
And last but not least, your guides come to remind you that you are a HEALER. Often times we get so wrapped up in thinking because someone obtained a formal education that they hold a knowledge far superior to your own. Well my friends, you are the expert on you. I know that is crazy to think about, but own that fact and watch your life change. Know one will ever know the truest parts of you like you do, not even your mother.
Honor all your knowings, allow yourself to seek out your truths and build on what is constant and flowing for your life. Have the utmost faith in your abilities.
Be blessed you amazing souls!
Erica Parrótt/Eluminate/These Are The Times
ARE YOU FOLLOWING? Following is free! And it adds you to my email list, so we can stay in touch!
If you like what These Are The Times does, you can support by "buying a coffee". You can continually support by becoming a member. Support or a monthly membership unlocks past, present and all future post for you to enjoy as my way of saying thank you!
If you wish you contact further please email: <182>[email protected]
Empower your way through your human experience you hold the key to your release.
There is a new WEEKLY LIVE ON FB & IG every WEDNESDAY NIGHT! Want to learn more about the benefits of CBD and THC? Join Dr. Stankylab and myself LIVE 8p/IG & 10p/FB EVERY WEDNESDAY! Follow on SM for more details and ways to win free products while expanding your knowledge! https://bio.link/ericapar
Enjoy this post?

Buy Erica Parrott a coffee