SNK Week 10 The FDA & You Pt. 3 Heart Disease Drugs and Mental Illness
This week seemed fitting to pay rememberance to a beautiful soul, Natilie D.
In honor of @drstankyslab Mom's birthday, lovingly known by her grandchildren as Na Na(in the words of Dr. Stanky):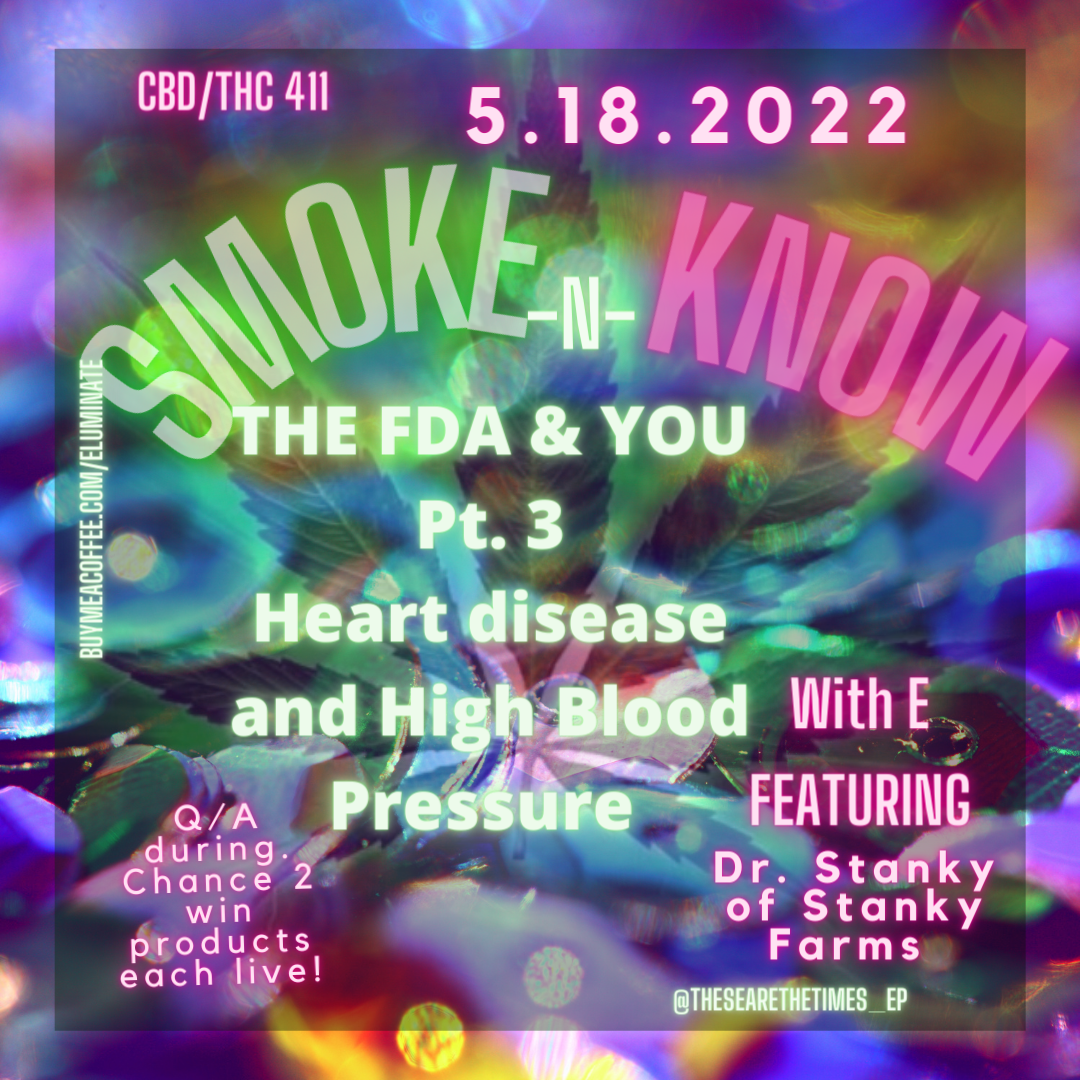 👉🏽 Natalie D at 6 months old was in a car accident. Back then in the 50's car seat and seat belts weren't a thing required by law like today. Her head was split 6 inches and they didn't think she would make it. She did and managed to live, work and have 2 kids. Problem was there were things that hadn't been discovered yet.

🌟Late they found out about different neurological issues, that she was prescribed several medicines for depression...etc.

With the lack of exercise, the isolation she chose ultimately led to her death at 56. The doctors knew she was an alcoholic and addicted to these medications, but prescribed her with everything under the sun anyway.

So as I often look at the drugs they prescribed or tried to...I think I wish I had been doing a lot more research 8 years ago before my mom transitioned... you know.
If you or someone you love is struggling with drug addiction of any kind or mental illness, we hope that you will seek guidance and allow yourself to slow down and look into every angle of your situation. There are always other solutions that can aid your body, they are waiting on you to find them.
Click play for Full story🤍
IG LIVE Replay:
https://www.instagram.com/tv/CduGXn4h82o/?igshid=YmMyMTA2M2Y=
FB LIVE Replay:
https://facebook.com/events/s/snk-week-10-the-fda-you-pt-3-h/582287956369084/
For more on the topics covered this week:
https://www.psychologytoday.com/us/blog/inner-source/201901/cbd-oil-mental-health-should-you-take-it-too
https://www.webmd.com/heart-disease/heart-failure/features/cbd-oil-heart-failure
When doing research, it is always good to look for things that support and contradict what you are researching. Doing this will provide you a wide view picture and allows you to thoroughly sift out someone's personal feelings from the facts.
It sounds good letting someone else do the work for you, but hands on is truly the only way one gains real, usable knowledge. Here's to your really getting to know, YOU!
We hope to see you on our Facebook SNK group, which is where you can find Dr. Stanky and I during our break from LIVE. Keep in the know, daily encourgements, open discussions about CBD and THC medicinal uses, and more! If you aren't following the page, you can use this link to do so.
https://www.facebook.com/groups/1168862017249463/?ref=share
Looking for the replays from weeks the first nine weeks?
Week 1-3: What is your ECS? What are CB1 & CB2 receptors?
https://www.buymeacoffee.com/Eluminate/smoke-n-know-recaps-links-show-replays
Week 4:(Gardening)
https://www.buymeacoffee.com/Eluminate/smoke-n-know-gardening-recap-week-4-links-show-replays
Week 5: https://www.buymeacoffee.com/Eluminate/snk-week-5
Week 6: Ingesting CBD/THC Vapes, Edibiles, topicals
https://www.buymeacoffee.com/Eluminate/smoke-n-know-week-6-recaps-links-ingesting-vapes-flower-edibles
Week 7(Gardening Recap):
https://www.buymeacoffee.com/Eluminate/smoke-n-know-gardening-recap-week-7-what-to-your-harvest
Week 8: The FDA Pt. 1
https://www.buymeacoffee.com/Eluminate/snk-week-8-fda-part-1-are-they-treating-killing-humans
Week 9: The FDA Pt. 2
https://www.buymeacoffee.com/Eluminate/snk-week-9-the-fda-you-pt-2-addiction-vs-cbd
𝗗𝗶𝘀𝗰𝗹𝗮𝗶𝗺𝗲𝗿!!ᴅɪꜰꜰᴇʀᴇɴᴛ ᴄᴀɴɴᴀʙɪɴᴏɪᴅꜱ ᴡɪʟʟ ꜱᴛɪᴍᴜʟᴀᴛᴇ ʀᴇᴄᴇᴘᴛᴏʀꜱ ᴅɪꜰꜰᴇʀᴇɴᴛʟʏ. ᴛʜᴇ ᴋᴇʏ ɪꜱ ꜰɪɴᴅɪɴɢ ᴛʜᴀᴛ ᴏɴᴇ ᴛʜᴀᴛ ʜᴇʟᴘꜱ ʏᴏᴜ ʙᴀʟᴀɴᴄᴇ. ꜱᴍᴏᴋᴇʀꜱ ᴜꜱᴜᴀʟʟʏ ᴋɴᴏᴡ ᴡʜᴀᴛ ꜱᴛʀᴀɪɴ ᴡᴏʀᴋꜱ ʙᴇꜱᴛ ꜰᴏʀ ᴛʜᴇᴍ. ʙʏ ʟᴏᴏᴋɪɴɢ ᴀᴛ ᴀ ꜱᴛʀᴀɪɴꜱ ᴘʀᴏꜰɪʟᴇ ʏᴏᴜ ᴄᴀɴ ꜱᴇᴇ ʜᴏᴡ ᴍᴜᴄʜ ᴏꜰ ᴇᴀᴄʜ ᴄᴀɴɴᴀʙɪɴᴏɪᴅ ɪꜱ ɪɴ ᴛʜᴇ ꜱᴛʀᴀɪɴ. ᴛʜᴇꜱᴇ ᴄᴀɴ ʙᴇ ᴇᴀꜱɪʟʏ ꜰᴏᴜɴᴅ ᴏɴʟɪɴᴇ. ᴛʜᴇɴ ʏᴏᴜ ᴄᴀɴ ᴄᴏᴍᴘᴀʀᴇ ᴘʀᴏꜰɪʟᴇꜱ ᴏꜰ ꜱᴛʀᴀɪɴꜱ ᴛᴏ ꜱᴇᴇ ʜᴏᴡ ᴛʜᴇʏ ᴍᴀʏ ᴡᴏʀᴋ ᴡɪᴛʜ ʏᴏᴜʀ ꜱʏꜱᴛᴇᴍ.
ꜰᴏʀ ᴛʜᴇ ɴᴏɴ ꜱᴍᴏᴋᴇʀꜱ ᴏʀ ᴄᴀɴɴᴀʙɪꜱ ᴄᴏɴꜱᴜᴍᴇʀ, ᴛʜᴇʀᴇ'ꜱ ᴛᴏᴘɪᴄᴀʟ ᴀᴘᴘʟɪᴄᴀᴛɪᴏɴ. ᴡʜʏ ᴅᴏᴇꜱ ᴛʜᴀᴛ ᴡᴏʀᴋ? ᴡᴇʟʟ ᴄʙ1 ᴀɴᴅ ᴄʙ2 ʀᴇᴄᴇᴘᴛᴏʀꜱ ᴀʀᴇ ᴀʟꜱᴏ ɪɴ ᴛʜᴇ ꜱᴋɪɴ.
Erica Parrótt/Eluminate/These Are The Times
ARE YOU FOLLOWING? Following is free! And it adds you to my email list, so we can stay in touch!
If you like what These Are The Times does, you can support by "buying a coffee". You can continually support by becoming a member. Support or a monthly memebership unlocks past, present and all future post for you to enjoy as my way of saying thank you!
If you wish you contact further please email: <126>[email protected]
Empower your way through your human experience you hold the key to your release.
Link in on my IG for affirmations and ecouragement. Follow me on my other platforms: https://bio.link/ericapar
Enjoy this post?

Buy Erica Parrott a coffee