Why Not Name Them All? Ghislaine Maxwell and Associates
Ghislaine Maxwell has been convicted. That's not the end of the story.
What happened to the August 2020 "ongoing grand jury investigation" into other possible co-conspirators?
And why does Epstein co-conspirator Sarah Kellen remain uncharged?
The Feds want it to go away because they're implicated...
https://technofog.substack.com/p/ghislaine-maxwell-has-been-convicted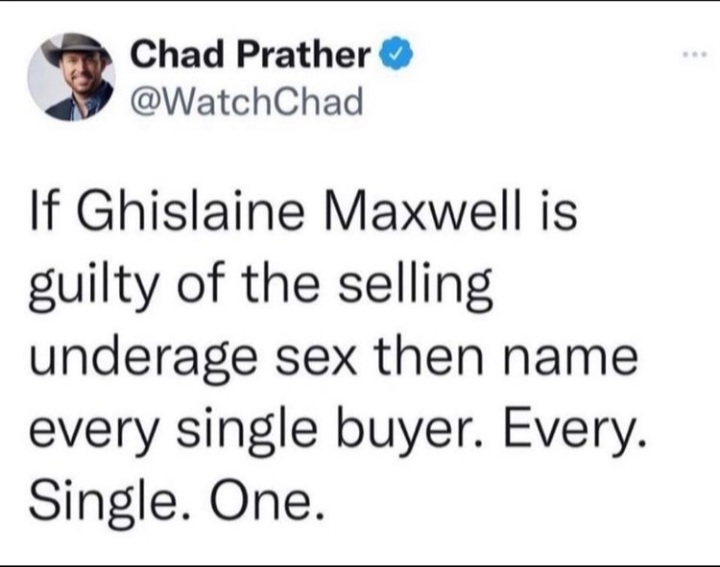 Erica Parrótt/Eluminate/These Are The Times
https://www.youtube.com/c/ericaparrottthesearethetimes
MAKE SURE TO FOLLOW, IT'S FREE!!📣
For more ways to support you can share this post's link with those you love. Supporting or joining as a memeber unlocks past, present and future post, while supporting all of my channels future. Thank you!
Direct connect to paypal: https://bio.link/ericapar You can also click below and support this post by buying me a coffee.
Enjoy this post?

Buy Erica Parrott a coffee