There Has Been Time...
12/19:
Since I last updated here. It has been an experience up at Wheaton Labs. Got to participate in a number of cool projects, learn some interesting permaculture practices, and be a part of a community that hopes to encourage wonderful change in our world through those practices. It takes a lot of willingness to follow through in those practices. It takes a lot from us to look inward into our current lives and see how we've ben trained to live. Most of us live a consumerist lifestyle not thinking twice about the consequences of all the individually packaged items we purchase or even the russian-nesting-doll-esque nature of a lot of product packaging. We produce so much plastic that is harmful to our planet. Then there is the very harmful discarding of food waste that ends up in our landfills only to be buried and off-gas methane as it decays with nothing to capture that but our vulnerable atmosphere. Probably the most valuable practice I learned was composting. Not your typical composting though where it collects in mounds and decays in a giant pile to make soil amendments. This new style is simply burying your food scraps under mulch (preferably the organic mulch material that is not dyed). This mulch layer acts as a sponge for any off-gasing of the Carbon and Nitrogen from the compost material as it decays and provides those nutrients to the soil below! This is unofficially referred to as Ruth Stout composting. I strongly encourage trying this yourself in your home garden.
Another practice is building with earthen materials. Cobb being one of the most versatile styles of construction and almost literally "dirt" cheap! Now it's not made of dirt at all really. There are many varieties of cobb that serve different purposes. It is comprised of clay, sand, water, and straw. Different quantities of these components create different qualities in the cobb material. So one mix of cobb could be more structural while another could be the fimisging layer to achieve a very smooth finished surface that can then receive a lime wash or oiled for a protective finish! It's amazing at how beautiful a structure cobb can create! Just look at Allerton Abbey!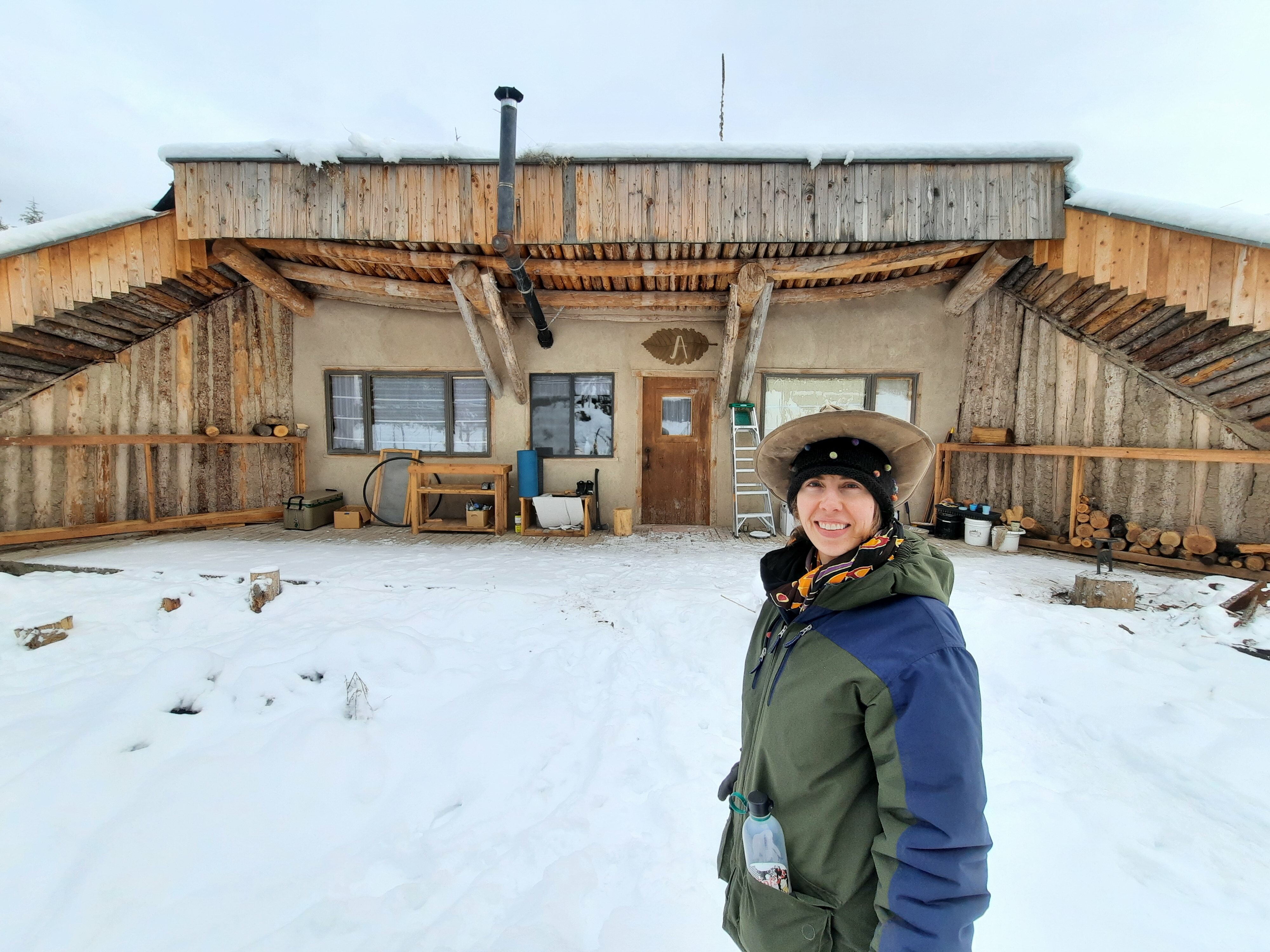 Now all I can say is if you like this kind of stuff. Go out to the forums at Permies.com and do some reading. You'd be amazed at what all you will discover there!
Anyway...
I'll catch ya next time!
Enjoy this post?

Buy Will Park a book