Level up with Fresh Herbs
It's the little things that make a difference in our lives, right? Well don't forget your food. The little things matter there too. Take your recipe form ordinary to extra ordinary with one simple hack, some chopped or cut fresh herbs. Basil, parsley, cilantro all make a great garnish..sprinkle or lay some on top of your favorite dish and you good to go!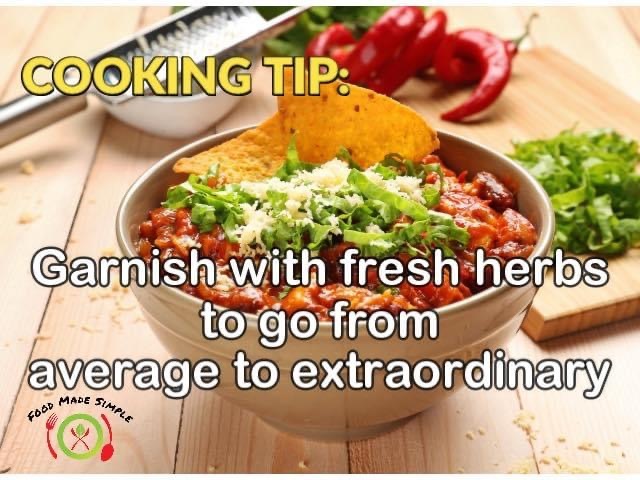 https://youtube.com/c/FoodMadeSimpleReal
Enjoy this post?

Buy FoodMadeSimple a coffee