Following In Their Footprints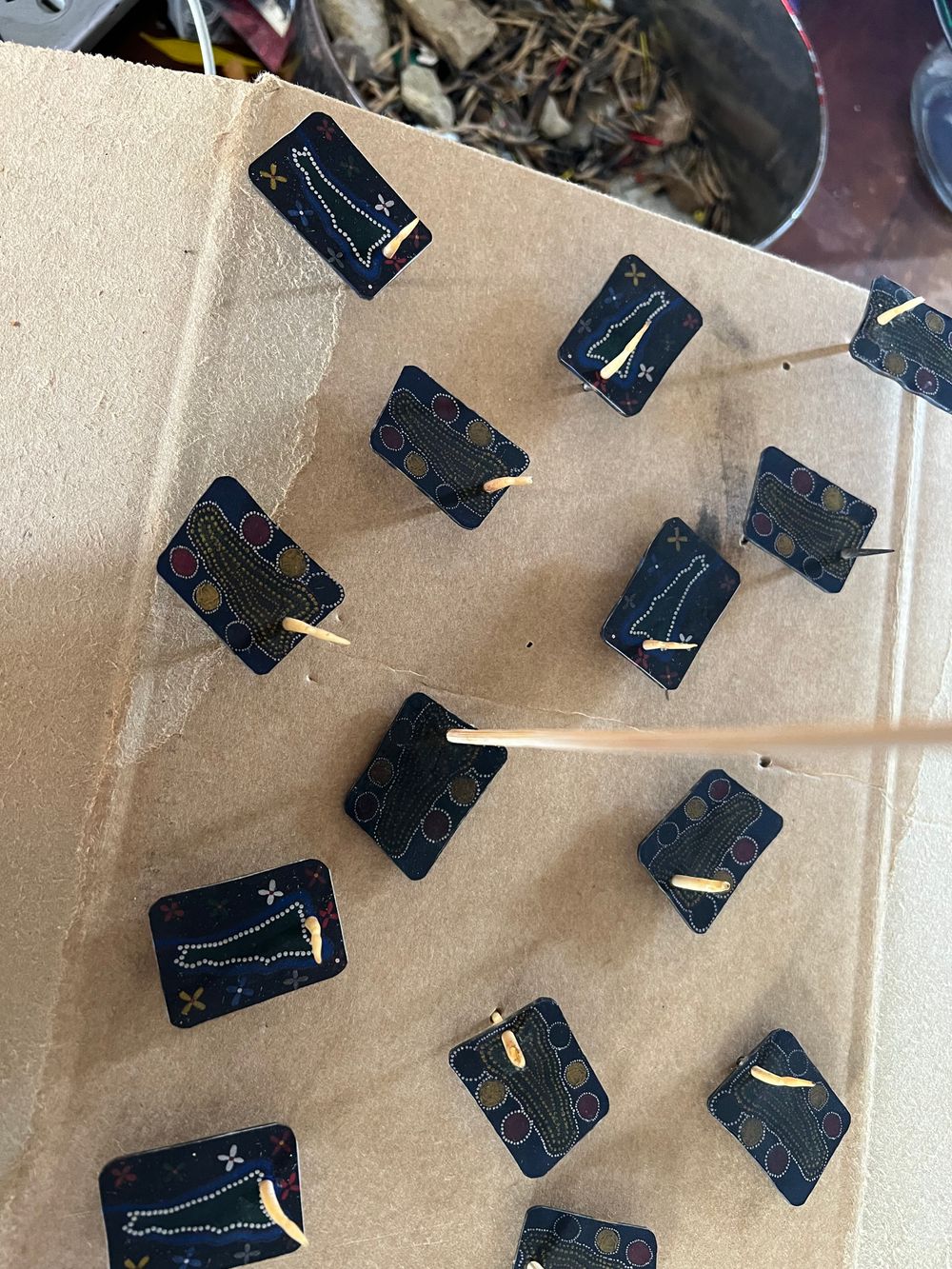 As we finish up the last of the bracelets and necklaces for the fundraiser, we have been designing charms to use on our jewellery to sell from our stall. Our gran would get the footprints done in silver with a resin finish and I always wanted to get something done like grans ones. I racked my brain and came up with a way to get it done at home. So not only are we keeping the beading alive with our kids, we're also keeping the messages alive and keeping the legacies alive. Or as we like to put it, walking in their footprints. For this weeks tour, we have made special gifts that everyone who comes on the tour will love. Pics coming soon. Tonight we will be get back to shirts, bringing out a design that my 4th son created when he learnt the truth about the 🦠 So as well as getting tours sorted, making necklaces and bracelets for the fundraiser, trying to organise the water drilling and organising this years home learning, we have been busy developing knew ideas and products for our stall. This is the only way we can survive in our current situation. Tonight we are making lemon myrtle drinks to sell to caters and I'm picking dandelion to make more tincture as I'm getting low. We picked some reishi mushrooms last week and made tincture. Now I'm waiting on the turkey tail, we've already done a big lot of homegrown lions main tincture. Now I'm developing a caring for country resource for the tour, updating the itinerary and tour guide notes. I've hardly got enough time to scratch myself but looking forward to getting more time to put into adding all my projects and updates here soon. 
Keep on thriving and smilin On (ab)Original island 🏝 
Kaiyu N The Tribe 🖤💛❤️🔥🙏✨✨✨✨
Enjoy this post?

Buy FreeRange Kaiyu a coffee