Hi everyone,
In these strange times, perhaps like me you are reflecting on how you can improve your woodworking businesses. Making plans to keep moving forward may help stave off the stress and worry!
I am looking at how I can better organise my toolkit for more tidy, efficient installations. This is a long term improvement but also relevant to how we could keep installations clean and efficient in the near future to minimise contamination. I recently learnt a lot from David McGuiness at Enhanced Kitchens who has meticulously organised his installation tools into foam inserts in Dewalt Tstak drawers. Check out the foam which I have ordered for this purpose here: https://www.shadowfoam.com/shop-now/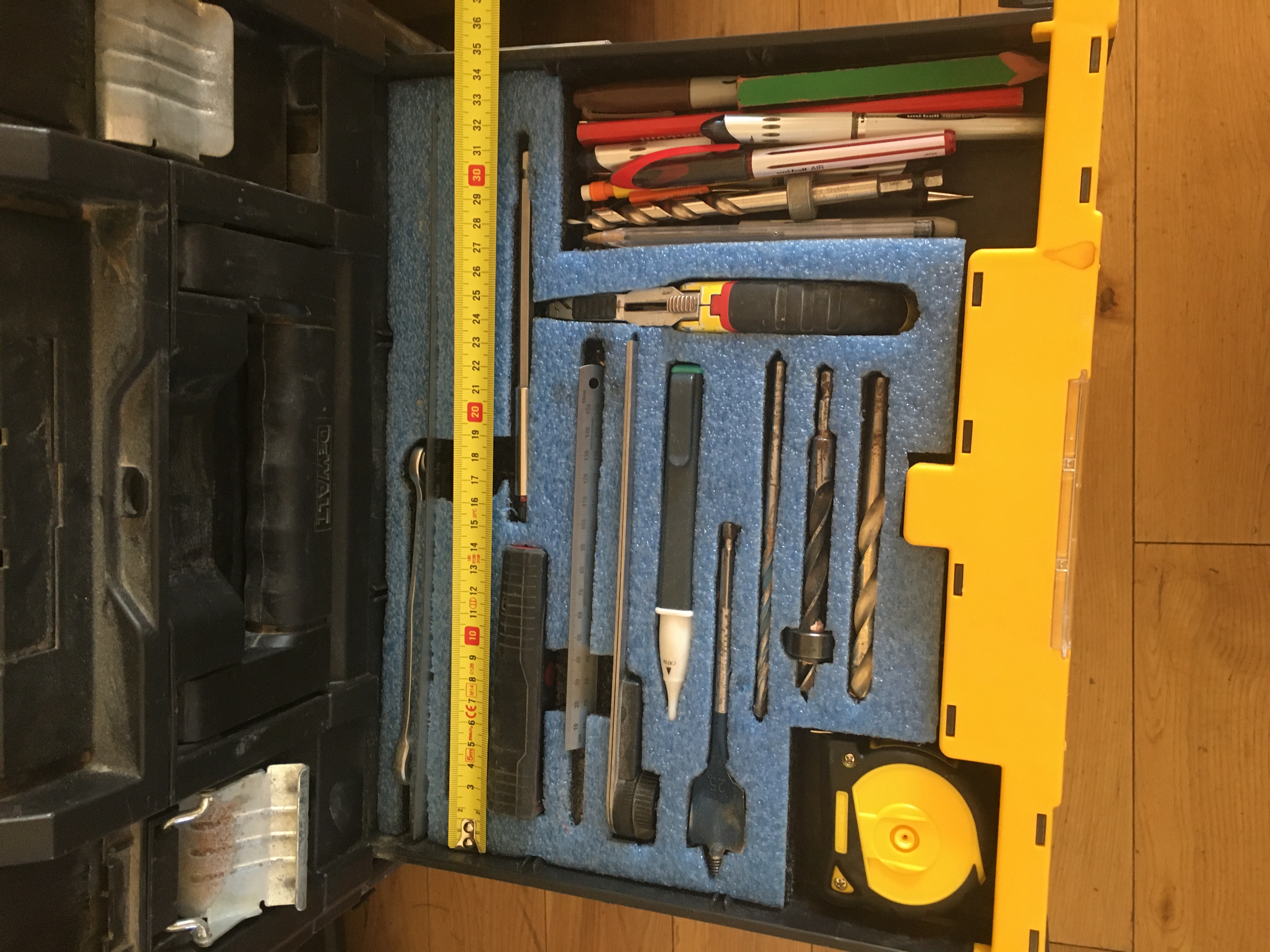 The above photo is from David.
In future I may do a video on this subject, comparing the Tstak drawers with the Festool systainer drawers.
'Masterclass' videos update
Something else I am doing in this period - you may be pleased to know - is editing up the rest of the 'Masterclass' video series. (If you haven't seen the first episodes scroll down in my posts when logged in at buymeacoffee.com/freebird. The first episode should be visible even to one-off coffee supporters, with the rest locked down for monthly members only).
I made a rod for my own back with that one! Hours of detailed footage of our most ambitious project to date. I am knuckling down to it now - it's now or never. I am carefully editing it to keep it relevant and interesting, and it covers a lot of things that I am often asked about, such as MDF edge preparation, spraying, and workshop assembly that rarely features in my usual videos. There will be at least a half dozen separate episodes.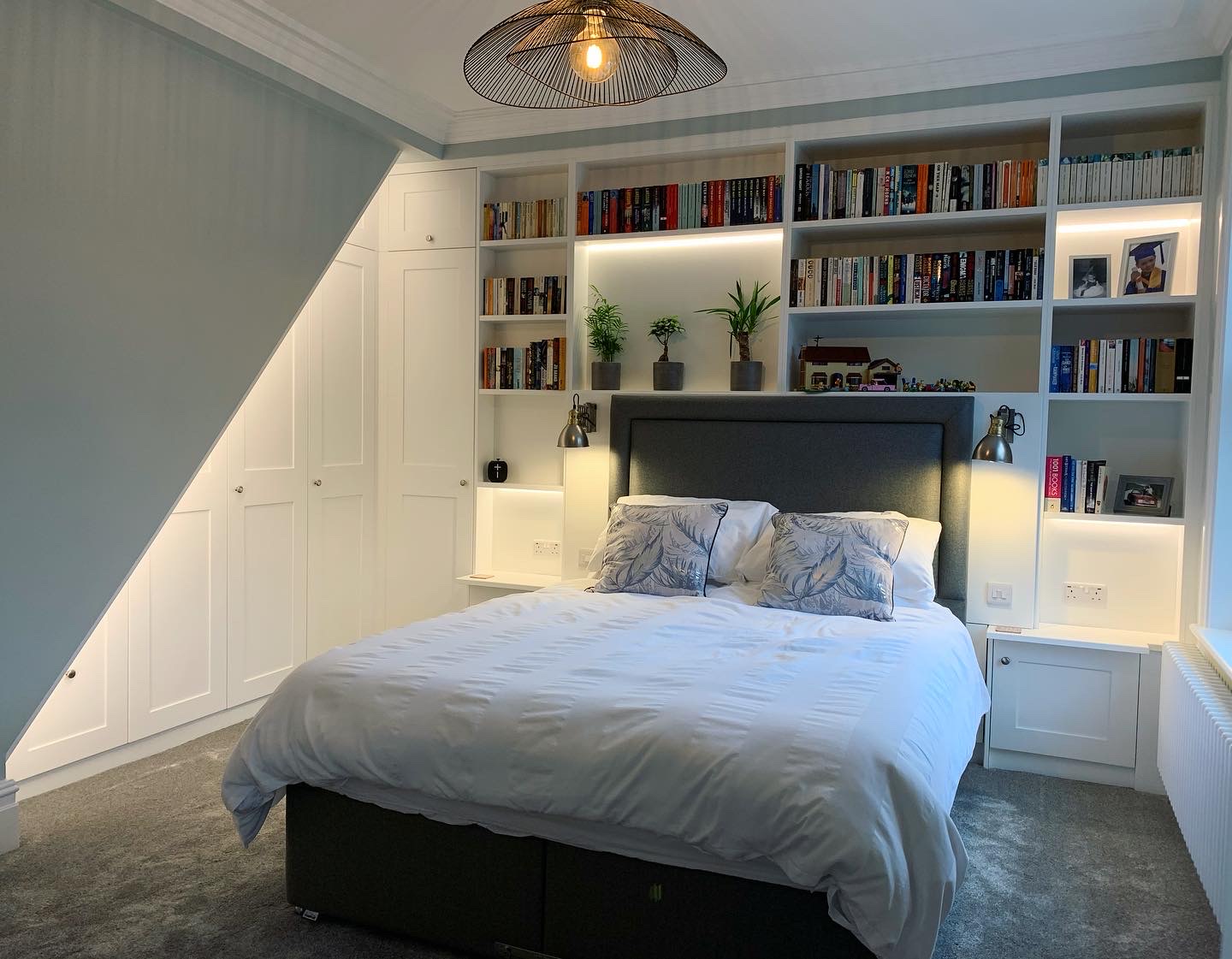 I'm afraid I really need to put this behind it's own paywall in future, to get a fairer reward for the effort and the value it contains, but while we are all so skint and in need of encouragement I have decided to keep it fully available to members, but only up to a certain date. More details to follow once I've made up my mind (and I always welcome your thoughts on these matters), but for now I hope to create a win-win situation where lots of tradesmen can access this training resource at minimal cost, in the hopes that I can also significantly boost my member numbers to give Freebird some income to get us through this challenging period.
Once I finally announce it's full release I would be very grateful if you could return the favour and spread the word.
I'm also planning to change the final name of the series. 'Masterclass' is too pretentious, and jars with my usual style of honest mistakes! I already look back and see things I could do better, and how things will be improved with future machinery etc. One of the great things about the series is that the methods used are accessible to makers without all the very best most expensive equipment; showing what a great end result can still be achieved.
So I am looking for a better name - suggestions in the comments please! One that will still be attention grabbing and appealing for marketing it in future!
A bonus video
While editing today I decided not to include the excerpt below in the main series, but I thought you might be interested in it.
If you do like the edge profile codes system shown here, you can download the original document here - it's an old one from when I used to trade as 'QDS Carpentry & Joinery'!
Finally, please do let me know your thoughts on any of the above, preferably in the comments under this post on https://www.buymeacoffee.com/freebird